Hacking leads to fake story claiming US soldier in Lithuania has coronavirus
by
John Vandiver
February 3, 2020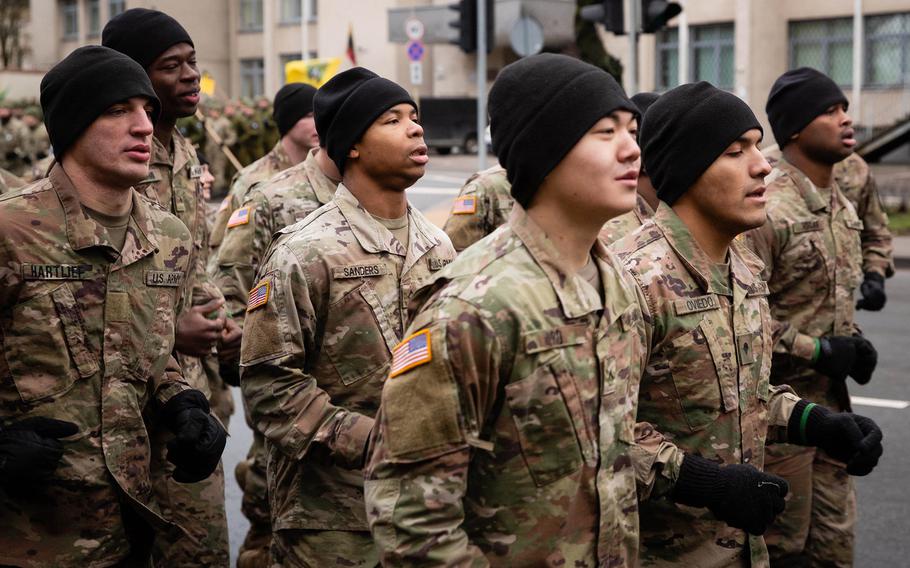 STUTTGART, Germany — The U.S. military was again the target of a fake news campaign in the Baltics, where a phony story claimed an American soldier deployed to Lithuania was infected with the deadly coronavirus.
Lithuania's "Kauno Diena" newspaper said the false story, which appeared Friday, was the work of hackers and was visible for about 10 minutes before being taken down.
"This is an extraordinary case," editor Tadas Sirvinskas told the Baltic News Service, a regional news agency headquartered in Vilnius. "We have had similar attempts in the past, but none of them have been successful."
The fake news story was drafted to look like a BNS dispatch but details in it raised suspicions at the paper, Sirvinskas said. Investigators are probing how the hackers were able to break into Kauno Diena's content management system, he told BNS.
A Lithuanian army spokesman said the report was fake and that there were no cases of coronavirus among U.S. troops deployed to the country. The false information sought to discredit NATO and "cause a little panic," BNS cited the spokesman as saying.
Several hundred U.S. soldiers are on extended rotations in Lithuania, training with NATO allies as part of an effort to deter Russian aggression in the region.
Russian operatives have been suspected of conducting disinformation campaigns to undermine NATO missions in the Baltic region for several years.
In October, a fake news release claiming to be from the Lithuanian Foreign Ministry claimed the U.S. was planning to build a military base in the former Soviet republic and transfer nuclear weapons there. The ministry quickly dismissed the report as a hoax.
In 2018, as thousands of NATO troops took part in a series of exercises across the Baltics, an online article claimed a Lithuanian boy had been run over and killed by a U.S. armored vehicle.
The previous year, German soldiers stationed in Lithuania were accused in an email sent to the speaker of the Baltic state's parliament of raping a girl who lived near their base. NATO and Lithuanian authorities dismissed both reports as fake and said they were attempts to discredit the alliance.
Disinformation campaigns have been a source of alarm for NATO, which backs operations in Latvia and Finland set up in recent years to fight fake news and cyberattacks.
vandiver.john@stripes.com
Twitter: @jonh_vandiver
---
---
---
---