Germany's nationwide test of emergency warning system flops
By
Marcus Kloeckner Karin Zeitvogel
September 10, 2020
---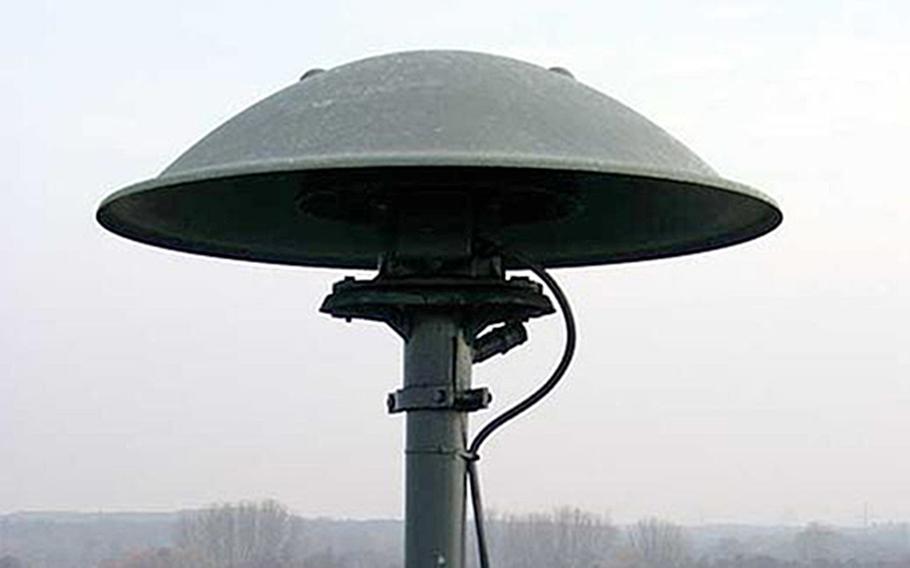 KAISERSLAUTERN, Germany — People around Germany waited for sirens to sound at 11 a.m. Thursday, when the country was supposed to conduct its first nationwide test since 1990 of the emergency warning system.
But in many towns and cities, including Kaiserslautern, which is home to one of the largest overseas American military communities, they were met with silence — or at least no howling emergency sirens.
"Anyone else not get any sirens or warnings? K-town obviously didn't play today," Elaine Ebert wrote in a Facebook group for military spouses in the Kaiserslautern area.
No sirens sounded in Spangdahlem or Baumholder, either, other members of the group said.
An app that was supposed to activate and send alerts to people's phones during the test also failed.
In Kaiserslautern, which was the hub for the test in the western part of Rheinland-Pfalz, warnings that were generated and sent out by the federal government took 35 minutes to reach residents' mobile phones, the city said in a statement.
"If this were serious, I'd probably be dead now," Carlo Masala said on Twitter.
Residents who had signed up for the KATWARN alert system received messages within seconds, the Kaiserslautern statement said.
The nationwide exercise was supposed to test how well the system functioned after years of not being used and increase awareness among the people of what would happen in an emergency. Thursday had been dubbed Warntag 2020, or Warning Day 2020, and an information campaign had been running for weeks to prepare people for wailing sirens and phone apps sending messages.
When things didn't work out as planned, many Germans greeted the flop with humor, including one Twitter user who said, "Anyone who didn't hear any sirens will receive a warning signal by fax or mail in the next 14 days."
zeitvogel.karin@stripes.com Twitter: @StripesZeit
---
---
---
---