Germans offer to look after U.S. families while Grafenwöhr troops are deployed
by
Seth Robson
November 27, 2010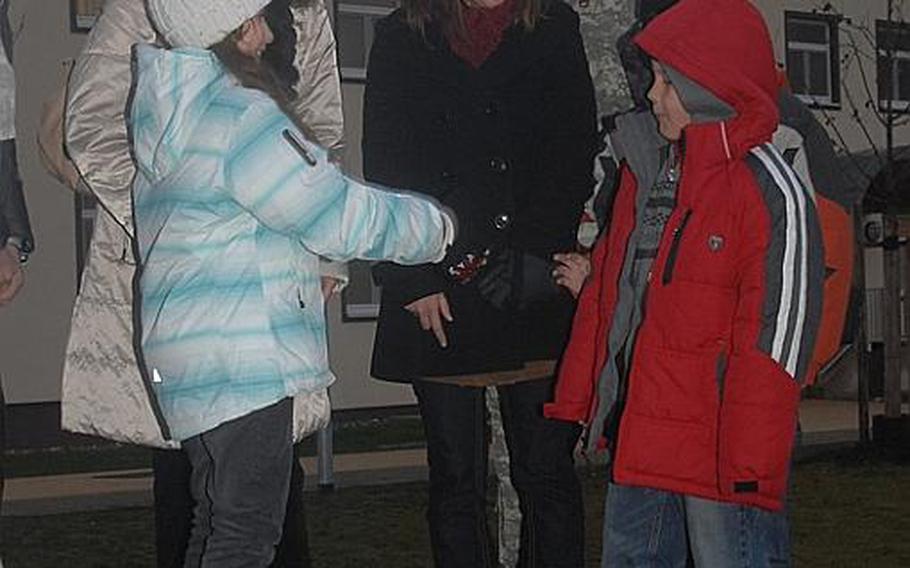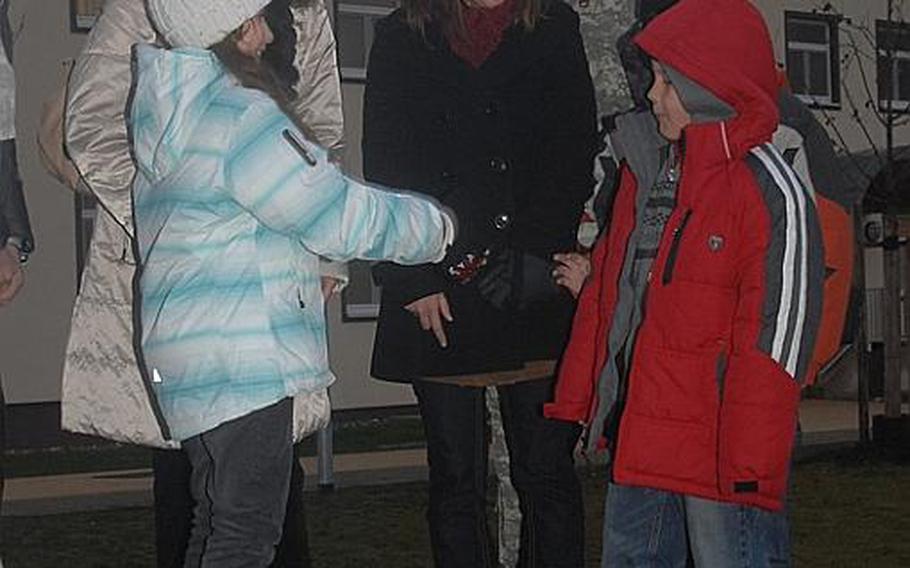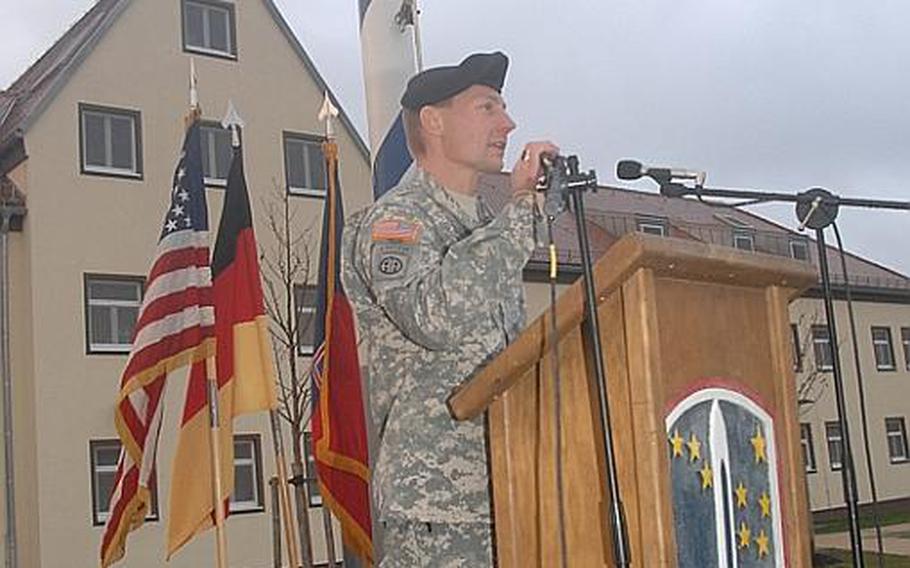 GRAFENWÖHR, Germany – Dozens of German families from small towns around Grafenwöhr Training Area have signed up for a program designed to look after families of the 172nd Infantry Brigade during the unit's upcoming deployment to Afghanistan.
Col. Frank Zachar, who will lead his brigade of almost 4,000 soldiers to Afghanistan next summer, said 42 families from the towns of Eschenbach, Pressath and Kirchenthumbach are participating in the sponsorship program so far.
"We have more German families than American families that want to do this," he said during a ceremony at the brigade headquarters on Wednesday, when several of the American and German families were introduced to one another.
Zachar said he got the idea for the sponsorship program after befriending a German family who showed his family local hiking trails and invited them to German fests and restaurants and to go on a trip.
"The idea is that when the soldiers are deployed, family members who have created a friendship with German families now have another opportunity… to share and if the relationship grows and becomes strong, it serves as a source of comfort," he said.
"It's definitely a good feeling, knowing that somebody is looking out for my family while I'm gone — not just the U.S. military but German citizens," said Spc. Joshua Loveland, 23, of Ava, Mo.
Loveland said his German sponsor family, whom he met for the first time on Wednesday, will be his first German friends.
"This is the first time I've gotten to know a German family," he said. "We live in Eschenbach, but my neighbors are all Americans. Mostly the local Germans just wave to us."
His wife, Brittany, said she went home with her children to get family support last time her husband deployed.
"It's nice to know that if I had a question I could have somebody from Germany to ask," she said. "Even people on post here can't answer all your questions."
Another soldier participating in the sponsorship program, Sgt. Emmanuel Anderson, 24, of Greenwood, Miss., said his family also went back to the States when he deployed to Iraq with the 172nd from 2008 to 2009.
"They got homesick and didn't have anything to do," he said.
This time his wife, Kamisha, and daughters Debra, 1, and Arianna, 3, will have a German family to play with. Anderson's sponsor — Christian Kraus, 34, a banker from Eschenbach — has two daughters of his own — Anna, 4 months, and Maria, 2.
Kraus, who plans to show Anderson's family local attractions such as the Russweiher Lake, said he heard about the sponsorship program through an announcement at his child's kindergarten.
"It definitely makes sense that if we live close together we are close," he said. "I'm looking forward to having a good friend."
---
---
---
---