video, gallery
From Capri Sun dresses to modern love stories, DODEA students go avant-garde at selective arts workshop
by
Jennifer H. Svan
November 6, 2019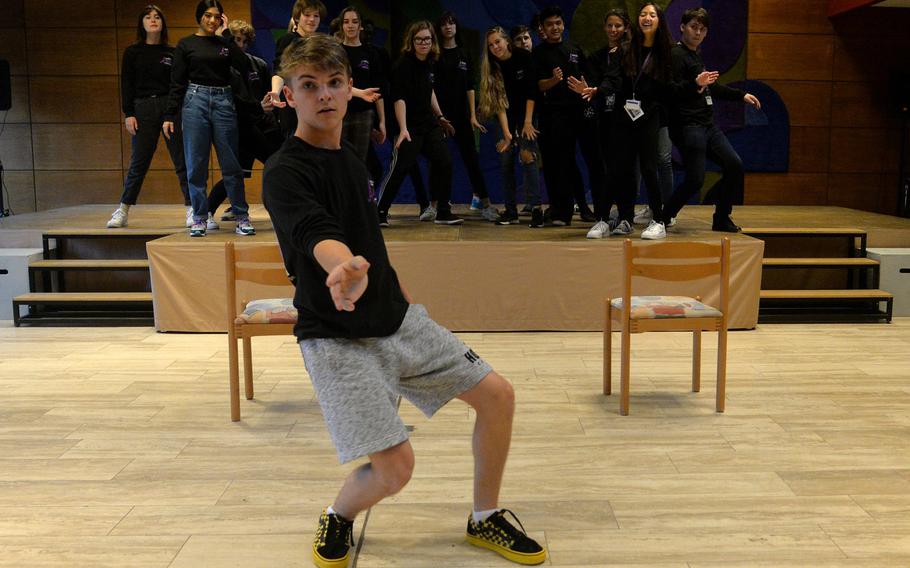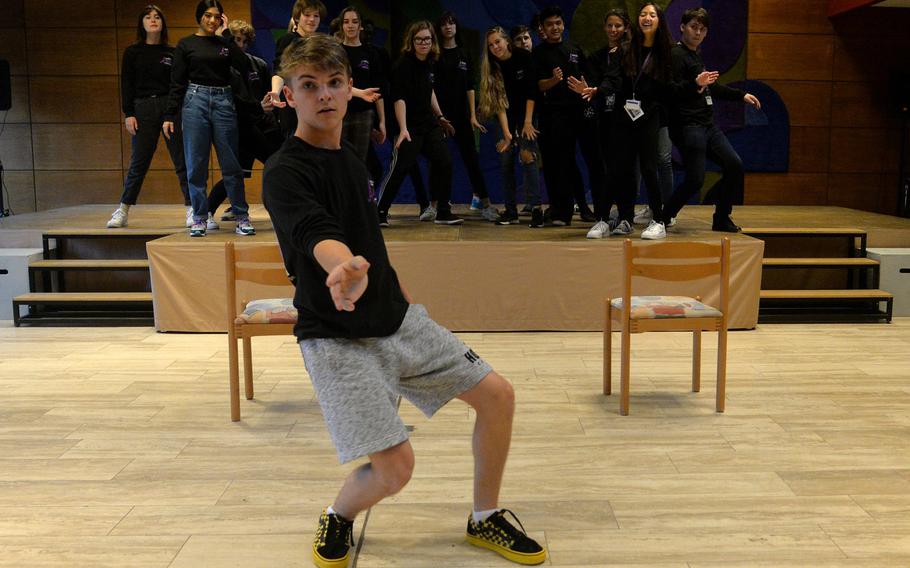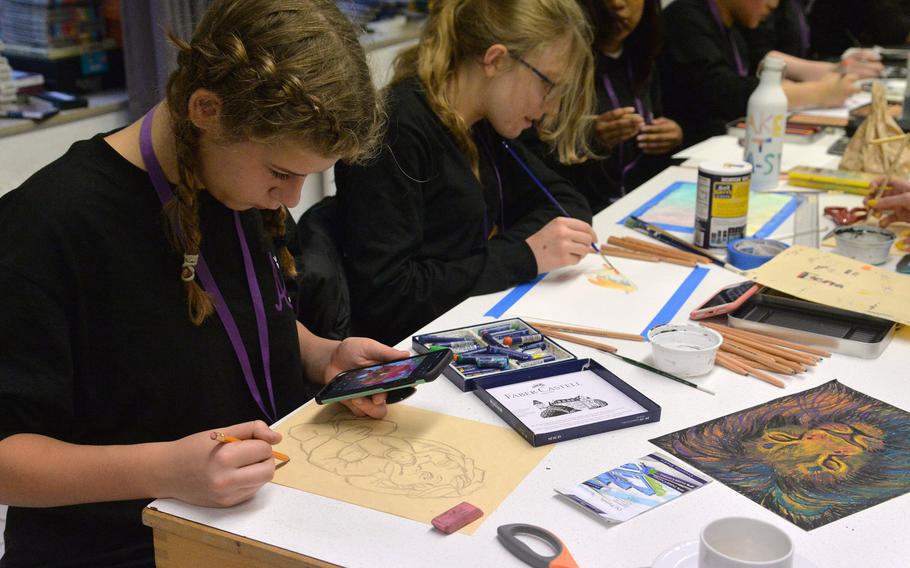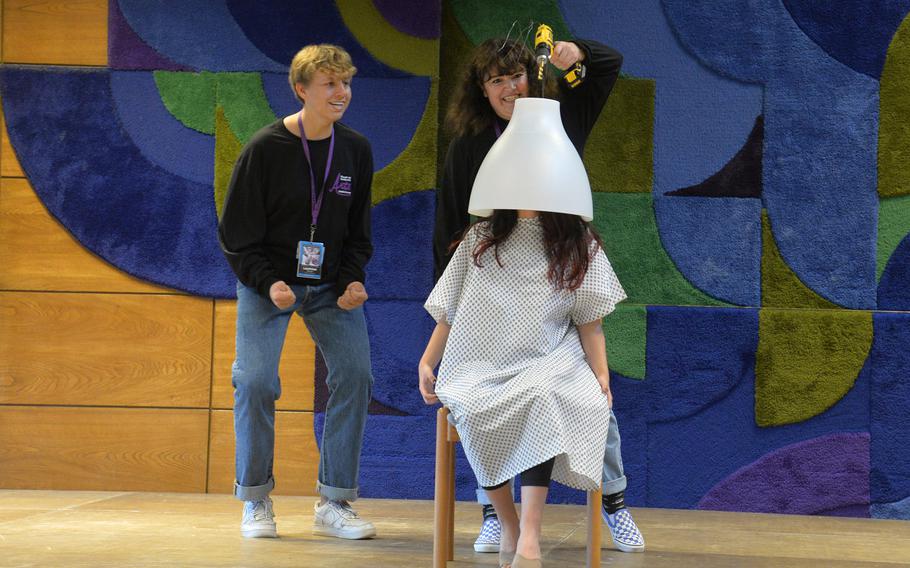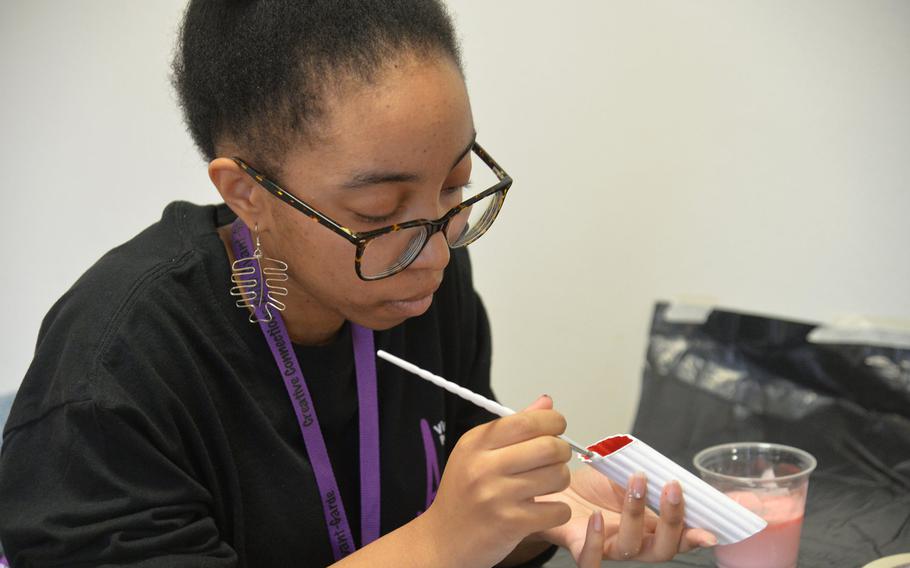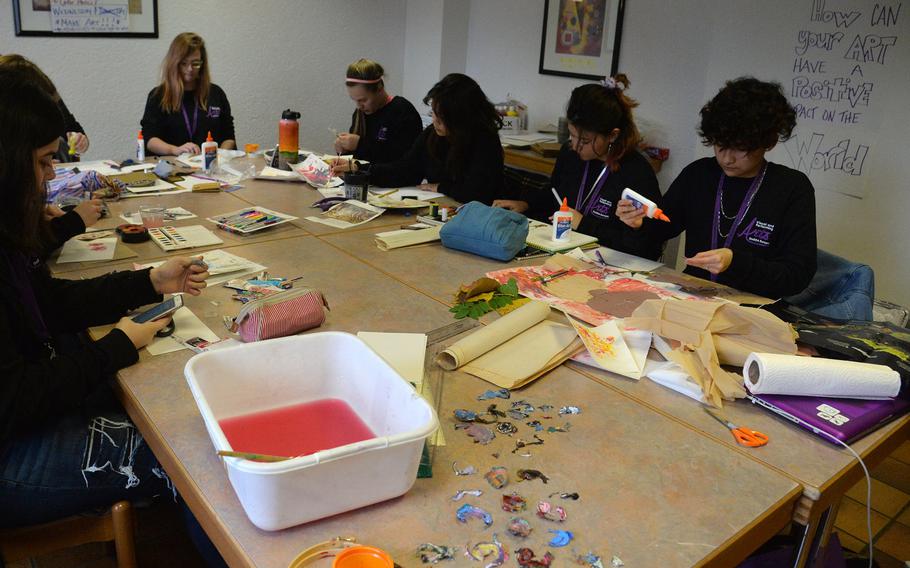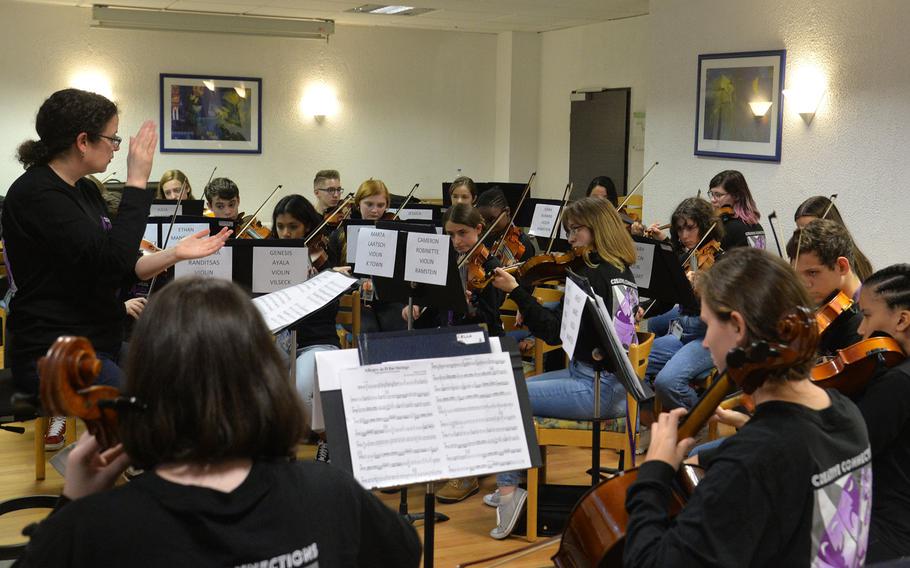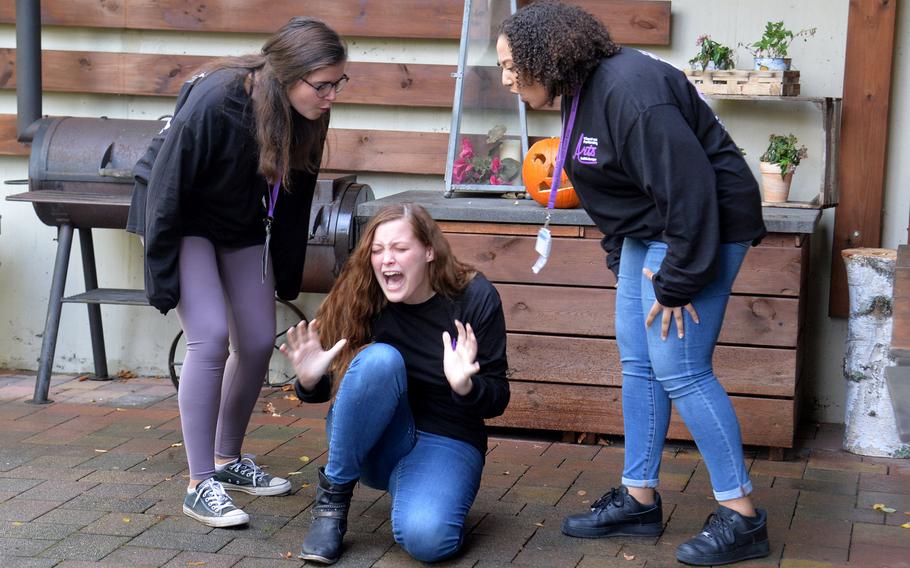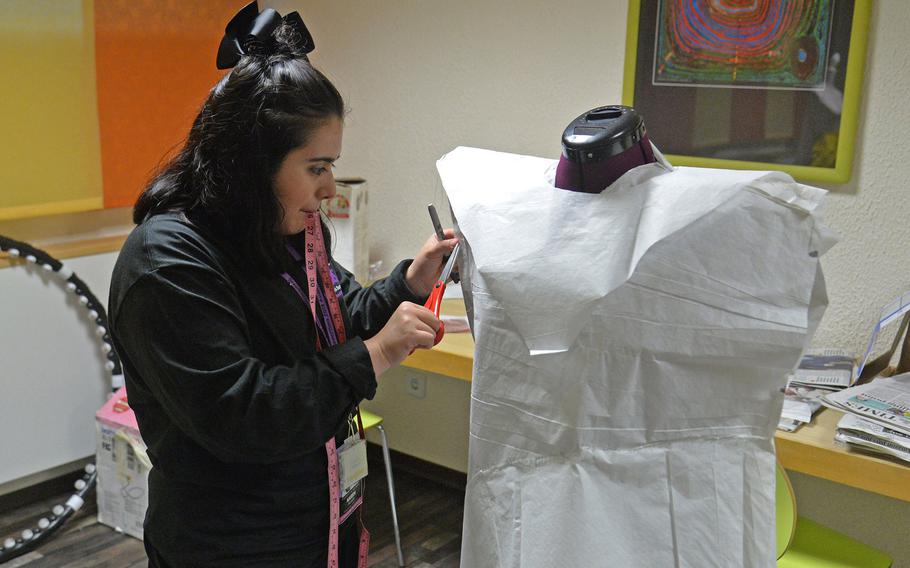 OBERWESEL, Germany – At Creative Connections, the days are long, the learning curve is steep and emotions run high.
It's also the best week of the year, say many of the instructors and students from Defense Department schools across Europe participating in the military school system's annual visual and performing arts workshop.
"Oh, it's a dream. I love it so much," said Caden Burkman, a student from Stuttgart High School who's choreographing a number in the show choir during his second year at Creative Connections.
The 167 students and their teachers who gathered this week at an inn overlooking the Rhine River share a passion for art, whether they dance, draw, construct, sing, act, sew, film, paint or play music.
The event has been held for dozens of years and always sees more applicants than the venue can hold, said Ann Engels, a fine arts teacher for Department of Defense Education Activity – Europe.
This year, nearly 300 applicants submitted recordings or pieces of artwork as they vied for about 170 spots, for which candidates were selected blindly, Engels said.
The big draw, she said, is the chance to be around like-minded peers while getting to "dive deep into your work," she said.
This year's theme is avant-garde, a modernistic style that encourages the kids to go outside their comfort zones.
In drama, that translates to acting with little dialogue and audience participation.
"We start out with one word and create an entire scene for it," said Kaiserslautern junior Ammi Lane-Volz. "Our word is 'hesitation.' We made it into a love story using only three words."
In mixed media, Alconbury art instructor Jessica Mitchell's students are using unorthodox materials such as Twizzler bites and pretzel rods to make something they can wear. "When you cut this in sections, it's very interesting how you can cut it, paint it, manipulate it," she said, holding a slice of okra.
In costume-making, a design might begin with fabric, but that's where tradition ends.
"I'm using Capri sun wrappers for the outside," said Rota sophomore Sarah Chambers. "I wanted the nice metallic materials for it and it's unconventional."
The students are working feverishly towards Thursday, when they'll showcase their artwork or put on a performance for family members.
Nicole Colburn, an elementary art teacher at The Bahrain School, said she hopes students leave "with a better understanding of who they are artistically and maybe personally … because these kids come with a lot of pressure and anxiety. They worry, 'I'm not good enough.'"
Engels wants the kids to be inspired. And feedback shows that they are. Engels said when the students submit forms about how they liked Creative Connections, "most kids are like, 'I wasn't sure if I wanted to continue in art,' but this has really invigorated my love for the arts," she said.
svan.jennifer@stripes.com Twitter: @stripesktown