gallery
French Foreign Legion marksmen win US Army Europe sniper contest
by
Martin Egnash
July 26, 2019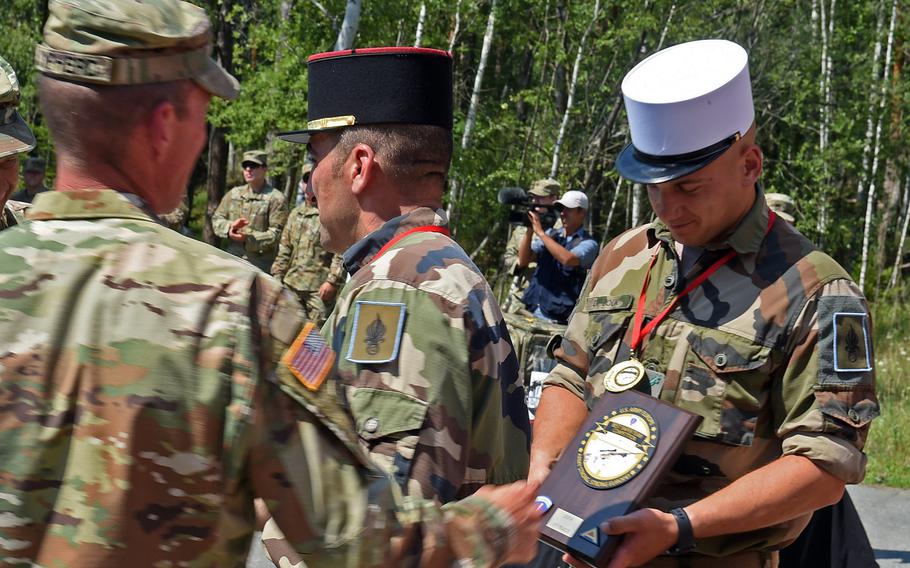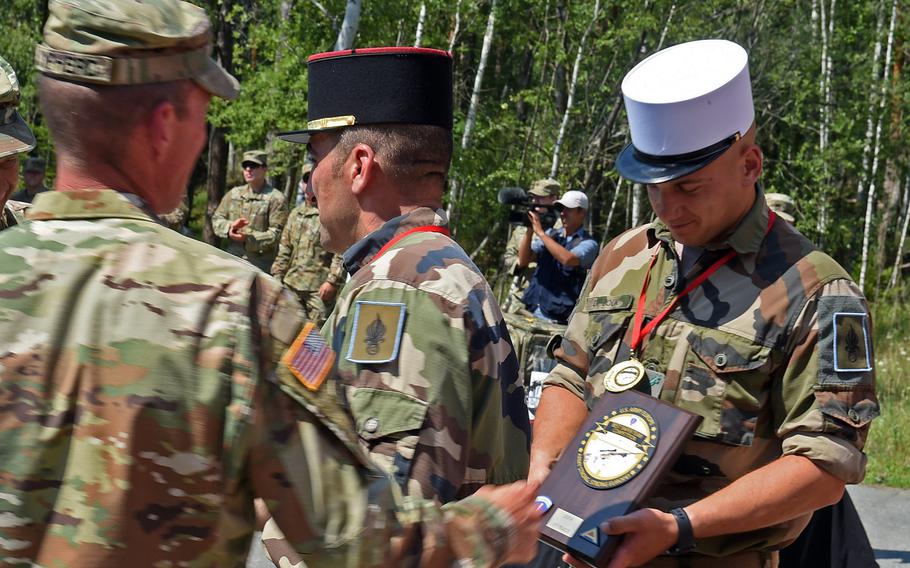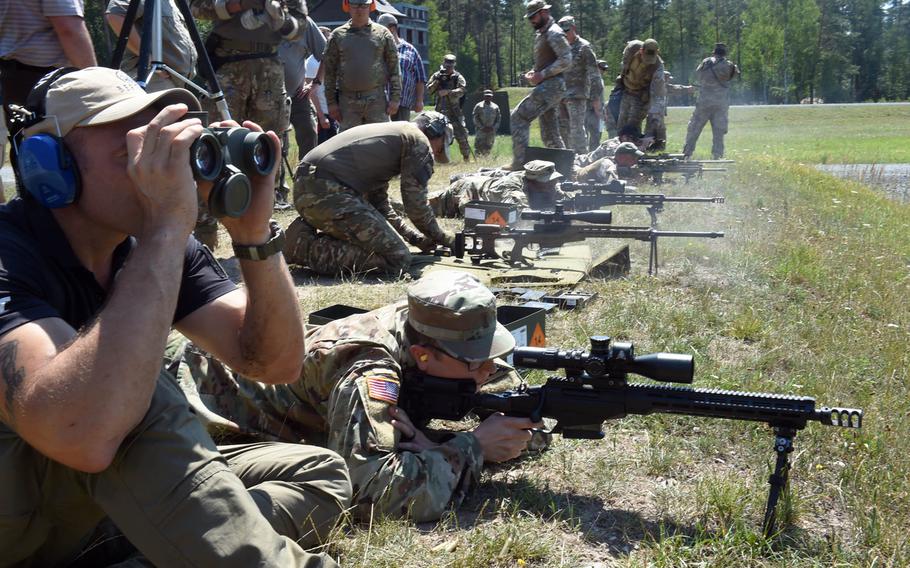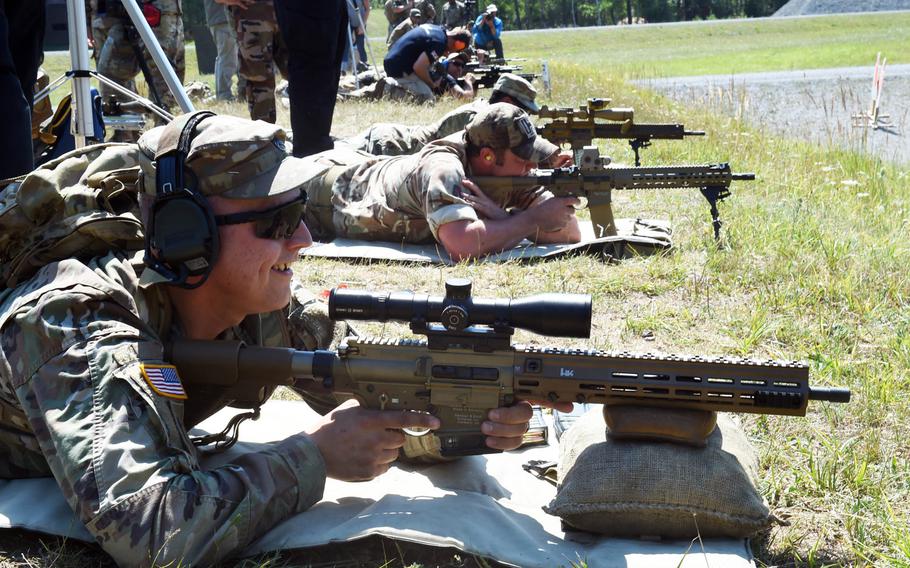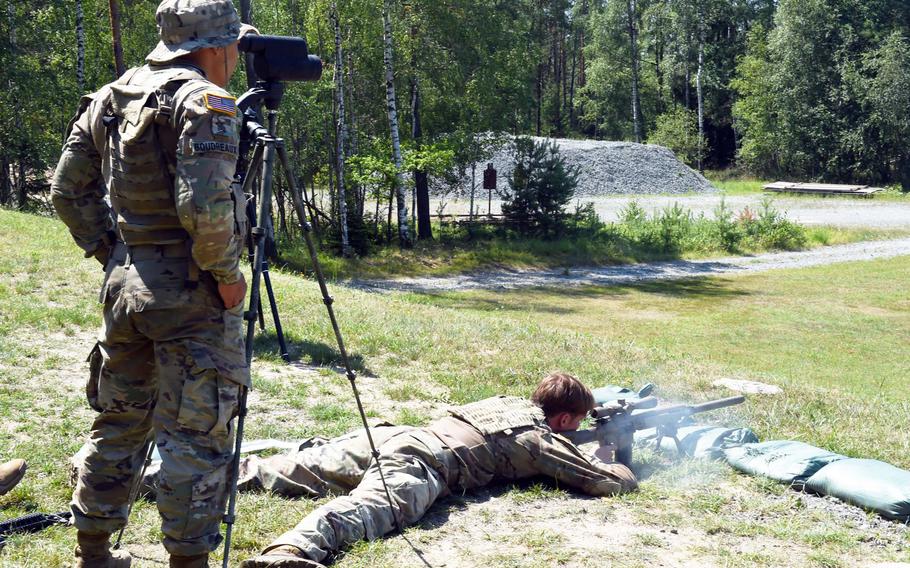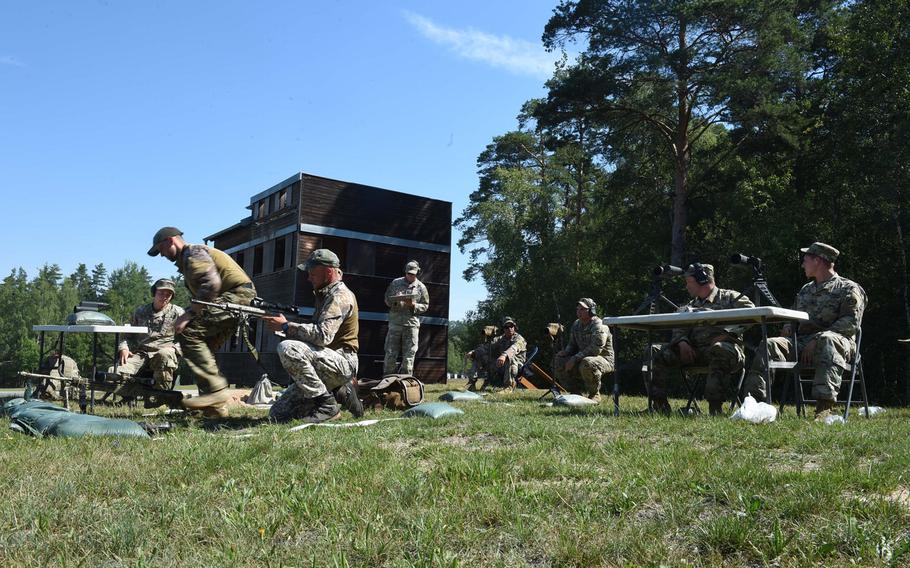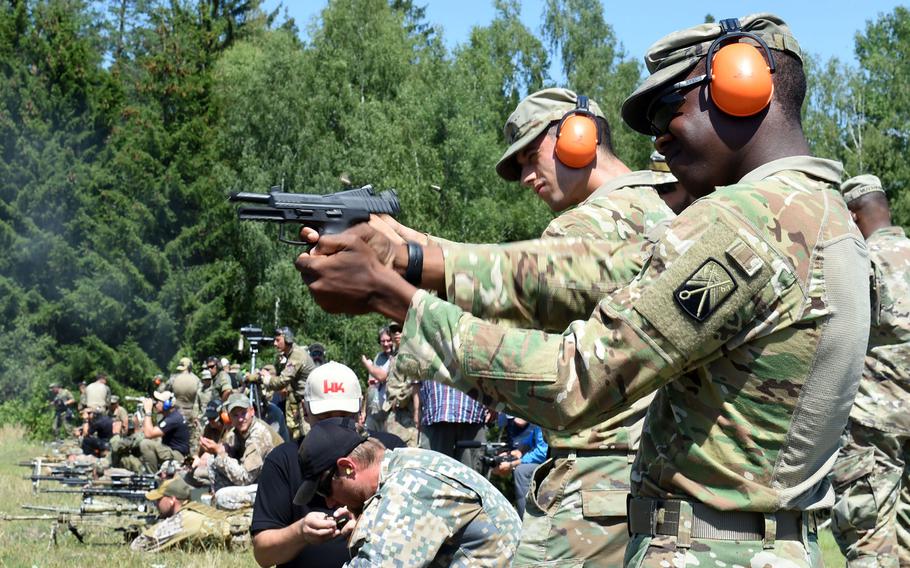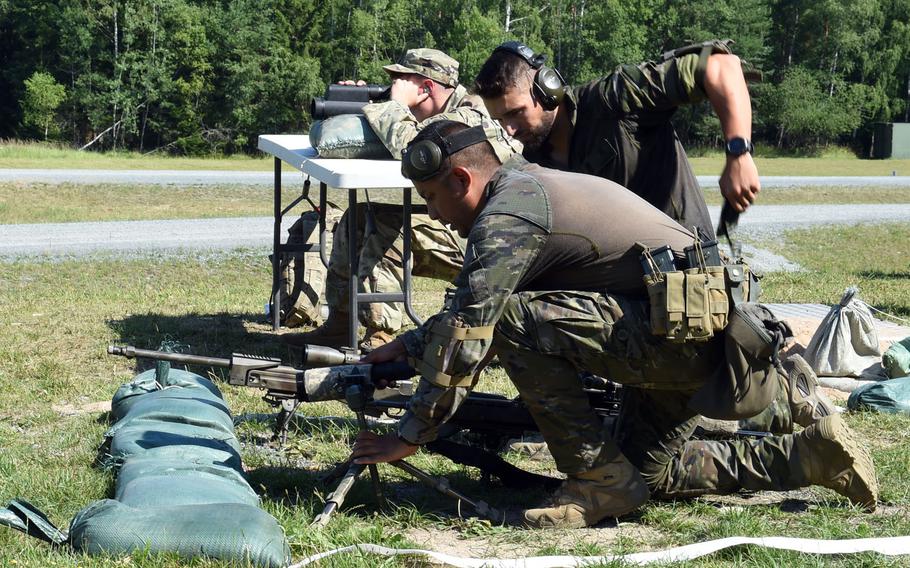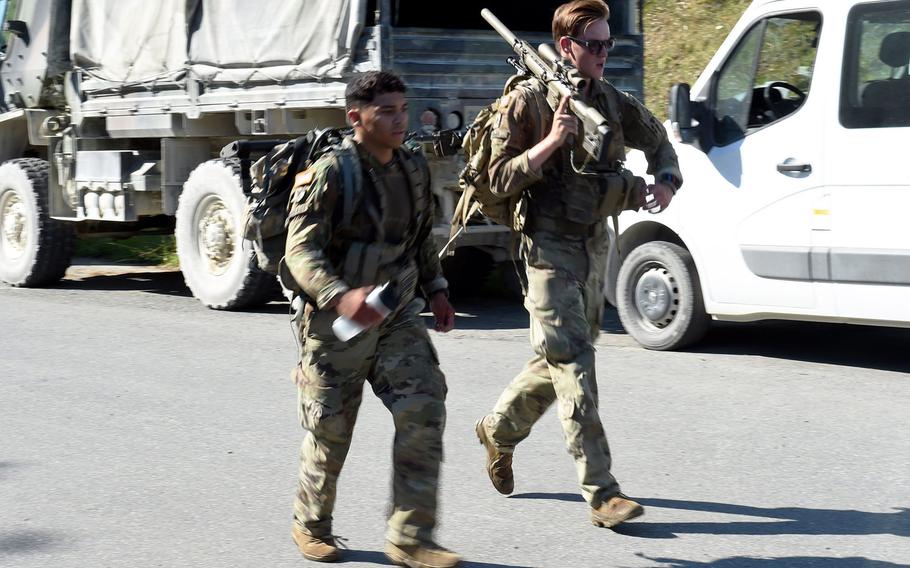 GRAFENWOEHR, Germany — After a week of grueling physical tests and precision marksmanship, sharpshooters of the French Foreign Legion emerged as the winners of the U.S. Army's 2019 European Best Sniper Team Competition.
More than 30 teams from 17 countries participated in the annual competition, hosted by the U.S. and Latvian armies.
During the event, the teams had to hike 12 miles with all their sniper gear on one of the hottest days on record in Germany. They then had to fire at targets about half a mile away, and hit them on the first attempt.
Other challenges included land navigation, where the teams located different objectives hidden in the forest around base, and a stress shoot, where marksmen engaged several long-range targets in quick succession. One of the more unusual challenges was shooting at targets placed on an inflatable boat.
That's not something most of the snipers at the competition are used to doing, said Spc. Alex Stoyonovich with the 173rd Infantry Brigade Combat Team (Airborne).
"It's definitely a lot more complicated than just lying down and shooting targets," Stoyonovich said, whose team did hit most of the targets on the boat on the first shot. "This is by far the best training we could possibly have."
Besides putting marksmen from each country through these tests, the competition served as a way for the sniper community to share techniques, the Army said in a statement Thursday.
Spc. Maxwell Kelley, who usually acts as an opposing force against allied troops going through the Joint Multinational Readiness Center in Hohenfels, said he's learned a lot from the more experienced snipers from other countries at the competition, including Turkish snipers who recently returned from a combat assignment in Syria.
"I'm still a relatively young sniper. Some of these guys have been doing this for 10 [to] 15 years, so there's a lot I've been able to learn from them," Kelley said.
While the three U.S. teams shot well during the competition, they lost points during the sweltering 12-mile hike, where many of the European teams finished ahead of them.
A team from the French Foreign Legion's elite 13th Half-Brigade won the competition. Rounding out the top five teams were the Czech Republic, Germany, Latvia and last year's winner, Sweden.
egnash.martin@stripes.com Twitter: @Marty_Stripes