Free AFN TV ends at Army housing in Germany this weekend
by
Jennifer H. Svan
September 24, 2020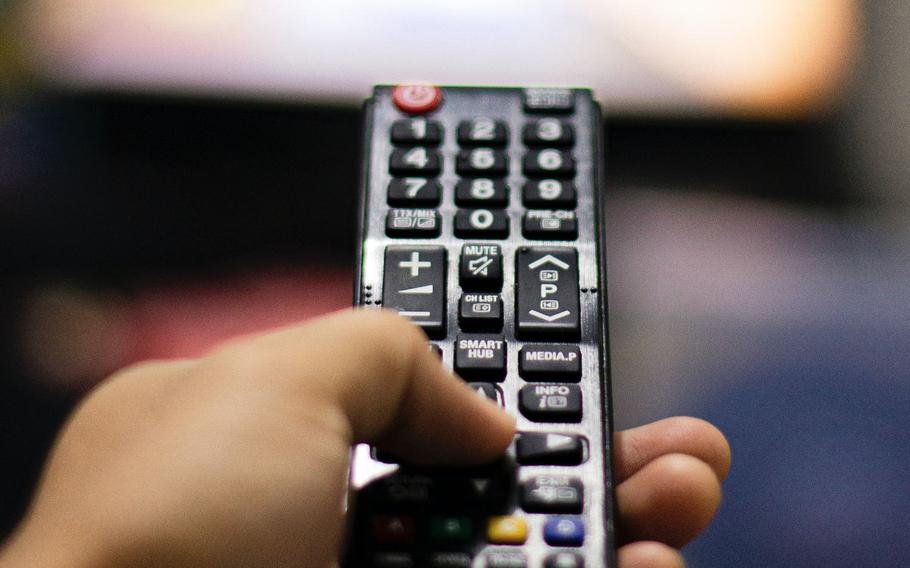 Free American Forces Network television broadcast via cable ends this weekend for U.S. soldiers and their families living on Army posts in Germany.
The end of the automatic AFN programming, which includes college and professional sports as well as popular stateside shows, comes after the Army in Europe decided earlier this year not to renew a contract for the service in Germany, officials said.
Individual commands will evaluate whether they'll continue funding the service in the barracks for their soldiers, the Army said earlier this year. But as of Thursday, officials could not say whether any units planned to do so nor how such a funding mechanism would work. Many units are still working through the process, a U.S. Army Europe spokeswoman said.
Programming is expected to end sometime Sunday, said Mark Heeter, a spokesman for Installation Management Command-Europe. That coincides with the end of a five-year, $7.3 million contract between IMCOM-Europe and cable service provider TKS to pay for AFN television programming on post.
One of the factors driving the decision to discontinue the contract was the growing popularity of programming other than AFN, including streaming services such as Netflix and Amazon Prime, officials said.
Earlier this week, U.S. Army Garrison Stuttgart said more than 3,900 people in the Stuttgart military community could be affected by the change.
Soldiers and their families living on post in Germany who already subscribe to an easyTV package through TKS Cable will continue to receive AFN and U.S. channels without interruption.
Residents can either purchase a set-top decoder box or lease a box from TKS for about 10 euros per month, which will provide only AFN. An easyTV monthly service plan, which includes AFN, starts at about 28 euros per month, a TKS spokesman said.
The change doesn't affect off-post residents, who can watch AFN with a satellite dish and by leasing or purchasing a decoder box. A combination decoder box and DVR sold on the shopmyexchange.com website for $229 Thursday.
Basic AFN programming will continue to be provided free to people living in Air Force-operated military family housing on Kapaun, Landstuhl, Ramstein and Vogelweh, all in the Kaiserslautern area, Ramstein officials said earlier this year.
Free service also will continue in common areas like fitness centers and dining facilities, and in Air Force dorm common rooms, but not in individual rooms.
svan.jennifer@stripes.com Twitter: @stripesktown