Fort Carson-based unit gets new commander during exercise in Romania
---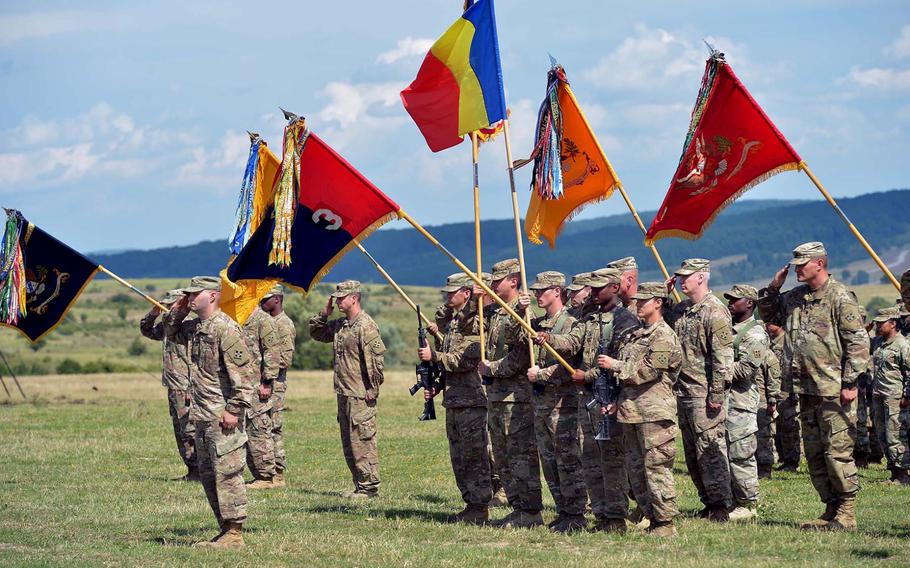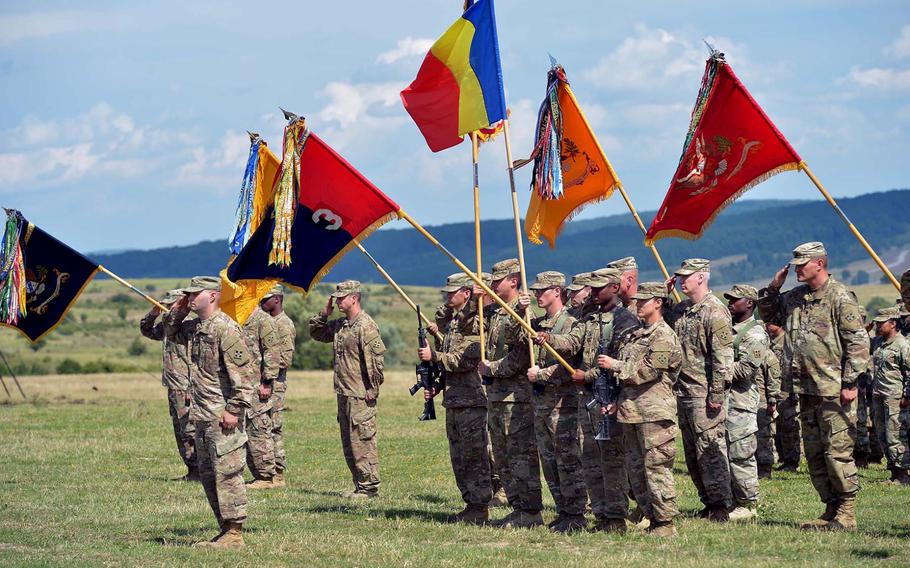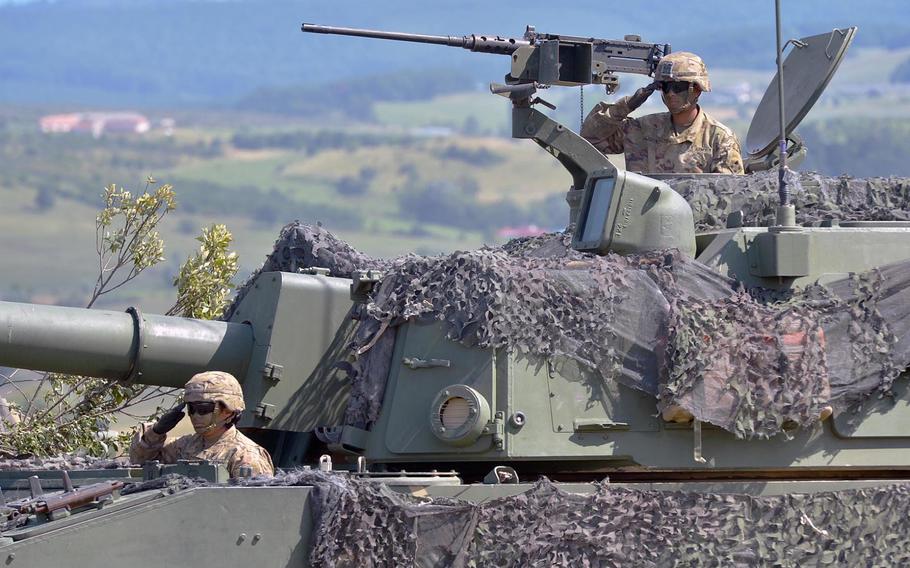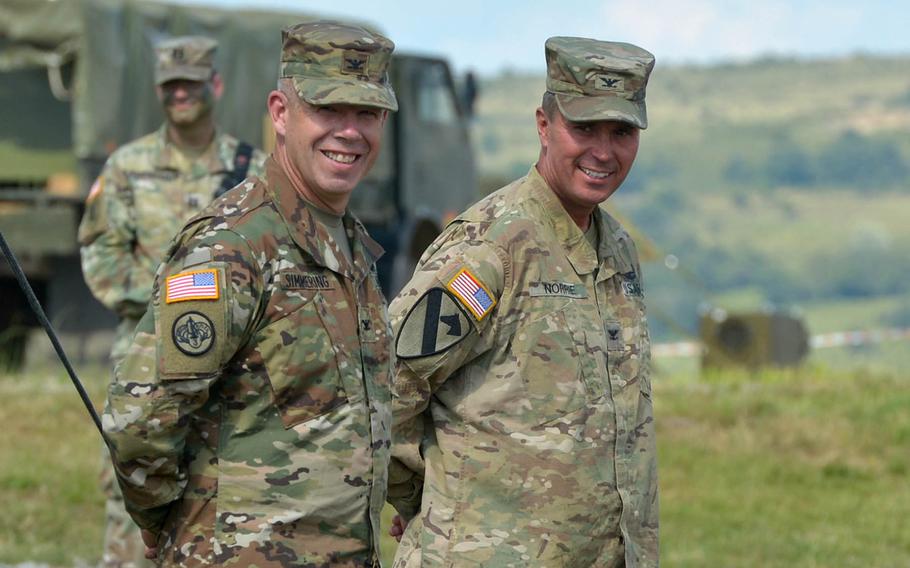 CINCU, Romania — Col. Michael Simmering took command of the 3rd Armored Brigade, 4th Infantry Division on Saturday in Romania, where he will lead the Fort Carson-based unit through the final leg of a nine-month tour along NATO's eastern flank.
Simmering, who replaced Col. Christopher Norrie in a planned rotation, assumed leadership hours after soldiers took part in a massive live-fire drill that saw tanks, planes and helicopters attack targets at a Romanian training center.
"I never imagined assuming (brigade) command in a setting like this," said Simmering before a formation of soldiers, tanks and other fighting vehicles.
Simmering pledged his unit would "deter any adversary, anytime, anywhere."
The 3rd Armored Brigade arrived in Europe in January, marking the beginning of a continuous presence of a rotational armored brigade on the Continent. The unit's deployment proved to be one of the largest military logistical efforts in Europe since the end of the Cold War, with soldiers moving all of their gear from Fort Carson, Colo., to Europe by sea, air and land.
The unit has spent its time fanned out from the Baltics and Poland to Romania and Bulgaria.
Maj. Gen. Ryan Gonsalves, commander of the 4th Infantry Division, credited the outgoing Norrie with leading the "best-trained" and "most-lethal" brigade in the Army.
"It is always leadership that makes the difference," Gonsalves said.
Soldiers have fired more than 1 million rounds of ammunition during the deployment. So far, the brigade has taken part in 77 multinational exercises, Gonsalves said.
The unit is currently taking part in Saber Guardian, U.S. Army Europe's largest multinational training effort of the year, involving more than 20,000 troops.
Norrie, who is headed to a post at the National Training Center in California, thanked his soldiers for putting in long hours in the field, which he said has elevated the brigade's combat readiness.
"You did the hard work. You've done the grind to make it happen," he said.
When the 3rd Armored Brigade finishes its mission in late September it will be replaced by the 2nd Armored Brigade, 1st Infantry Division out of Fort Riley.
Vandiver.john@stripes.com Twitter: @john_vandiver
---
---
---
---