Fire that gutted Ramstein Burger King may have started outside the building
by
Jennifer H. Svan
April 17, 2017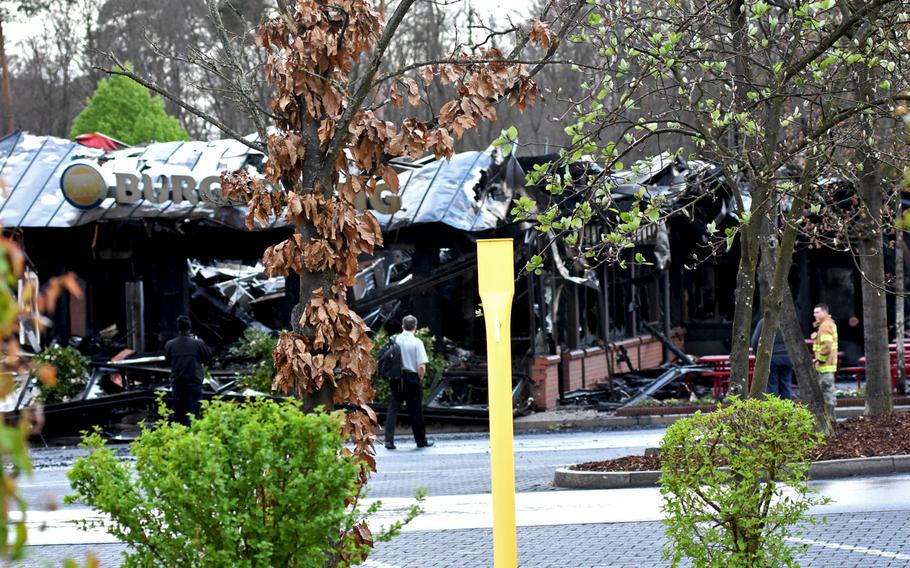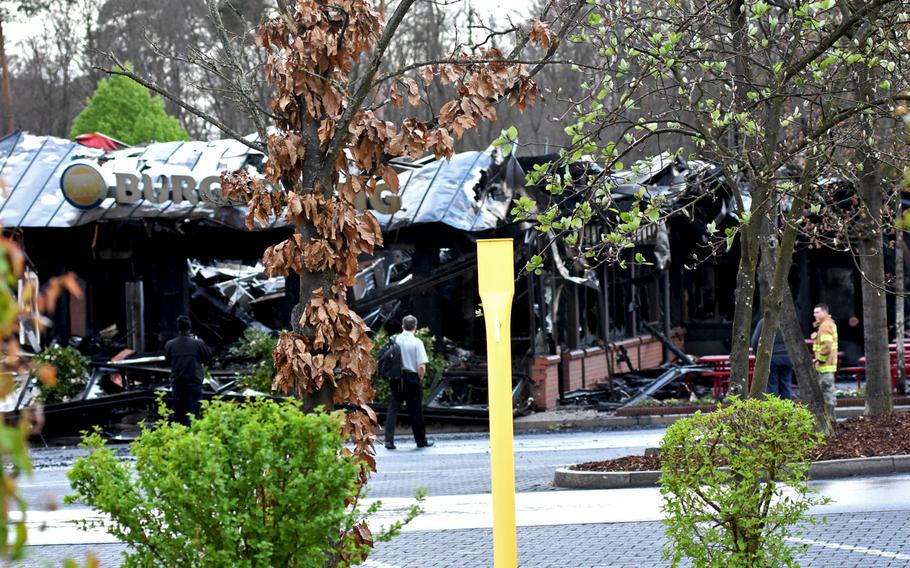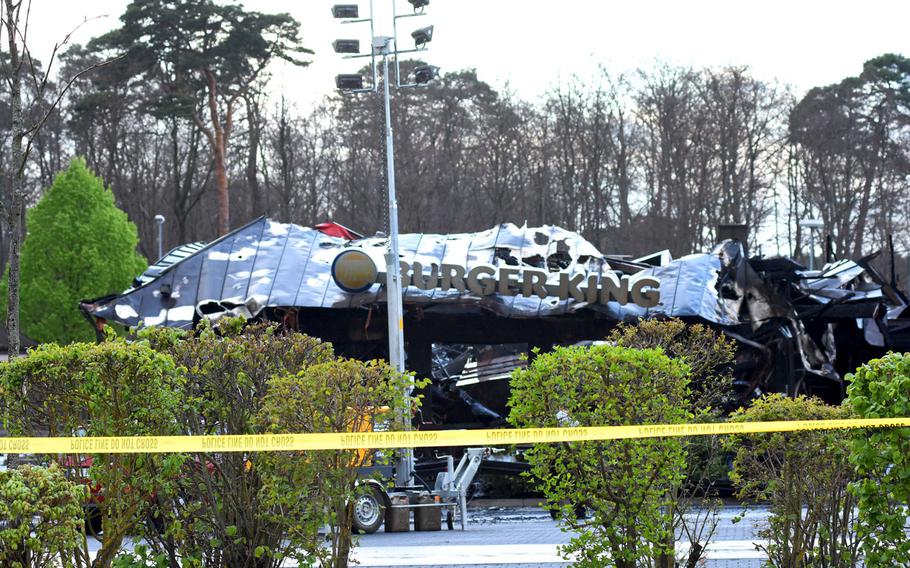 KAISERSLAUTERN, Germany – The Easter fire that gutted the Burger King on Ramstein Air Base Sunday appears to have started from outside the building, a base official said Monday.
"It appears that the fire did not start from the interior of the building," said Kelly Sanders, a base spokeswoman. When firefighters arrived — shortly after the fire was reported at 2:08 p.m. — there "was no fire inside the building," she said, citing information from the fire chief who was the incident commander.
The fire's official cause remains under investigation.
German police said in a statement late Sunday that the building's facade caught on fire as result of a worker's "inattentiveness." That information could not be confirmed Monday, a German holiday.
An Air Force spouse said on Facebook that she was at Burger King about 10 minutes before "we saw the flames." There was someone out front burning weeds "with a huge propane tank," she said, and an employee was smoking 3 feet away.
Yellow police tape surrounded the charred fast food restaurant Monday morning as investigators milled about the scene, which still reeked of smoke. The building was partially caved in, its windows shattered, under a blackened and crumpled roof. Some picnic benches in the outdoor eating area remained undamaged, their red paint still intact, and a nearby flower bed was unscathed.
A total of 60 to 70 Air Force and German firefighters from the base fire department battled the blaze.
German police said a firefighter was taken to the hospital for a minor unspecified injury. One patron of the Kaiserslautern Military Community Center was treated on scene for smoke inhalation, Sanders said.
The fire was contained by 11 p.m. and fully extinguished by about 2 a.m. Monday, she said. The fact that the building is older and "had a heavy fire load," such as timber, plastics and insulation, contributed to the duration of the fire.
The age of the building and the amount of structural damage caused by the fire was not immediately available.
Several agencies are investigating the cause of the fire, including the base's wing safety office and counterparts from U.S. Air Forces in Europe; security forces; and German police, Sanders said. The investigation could take up to a couple of weeks.