gallery
Everyone wins, no one sinks in Aviano's first cardboard boat race
by
Norman Llamas
September 20, 2019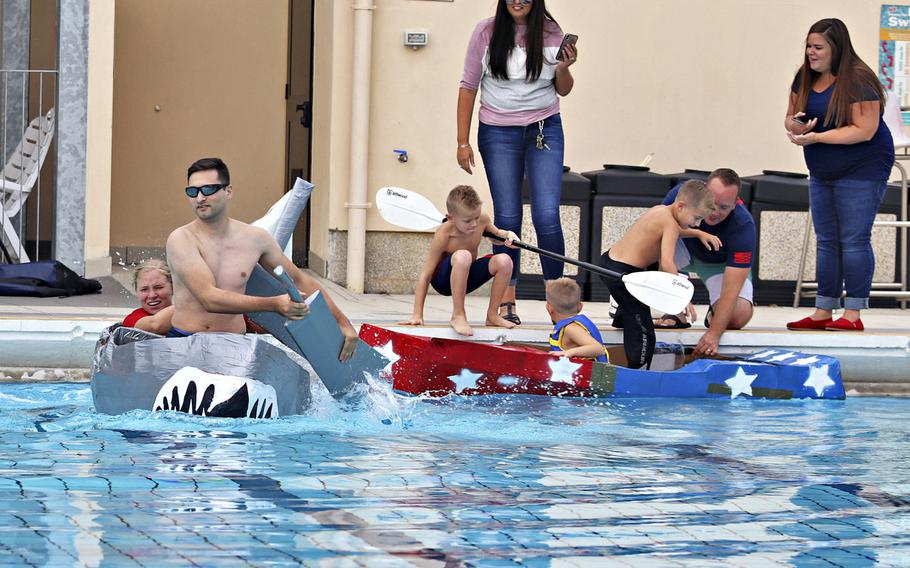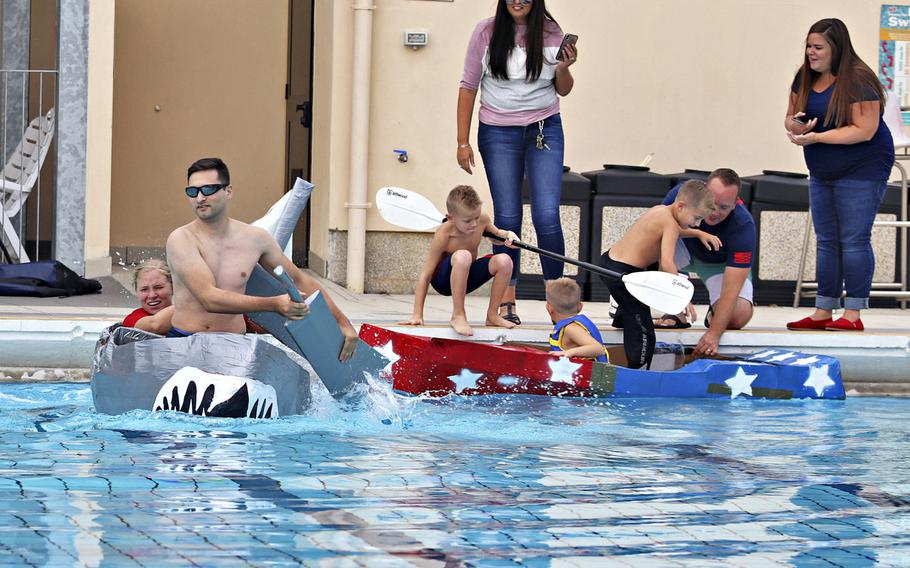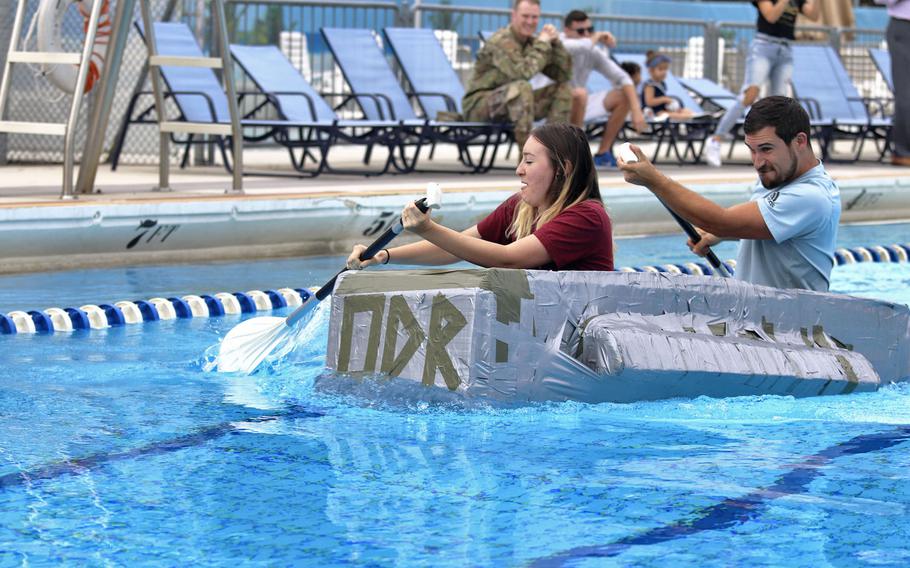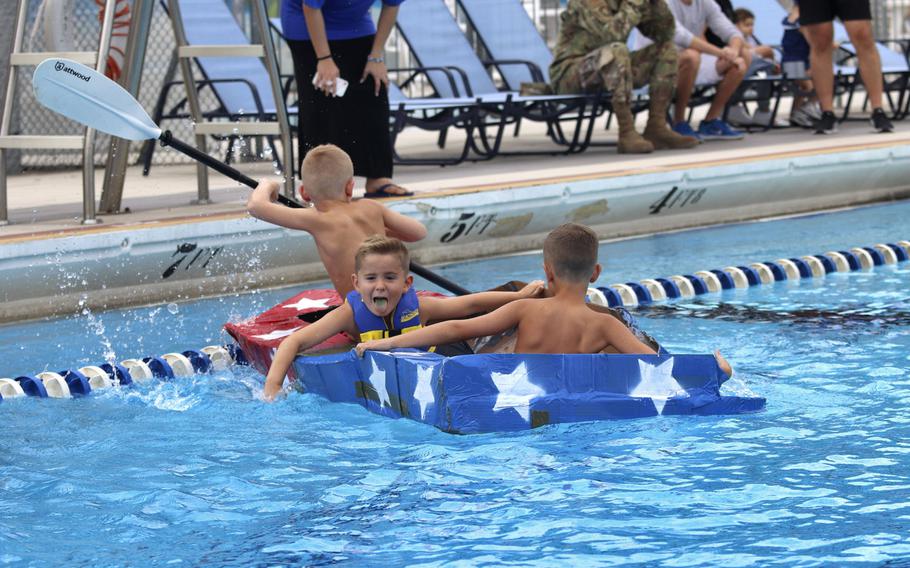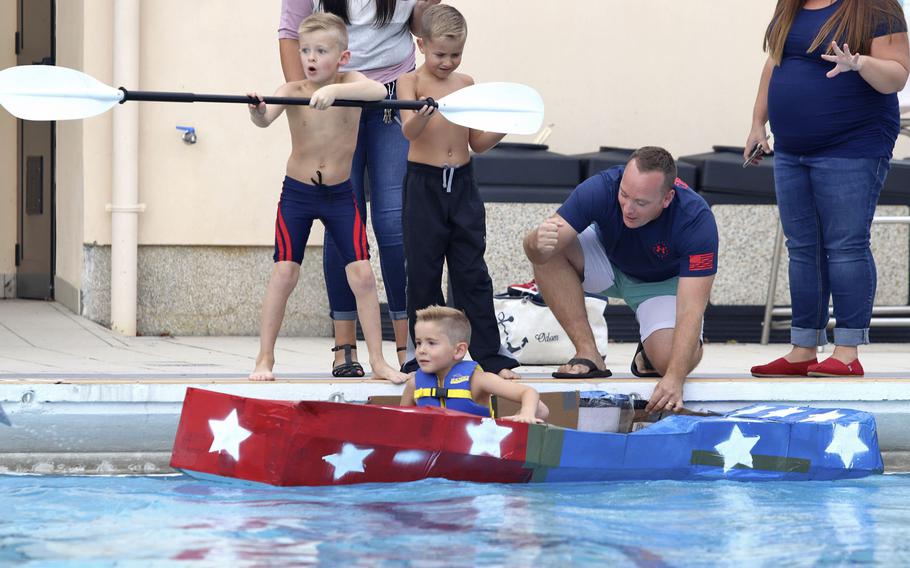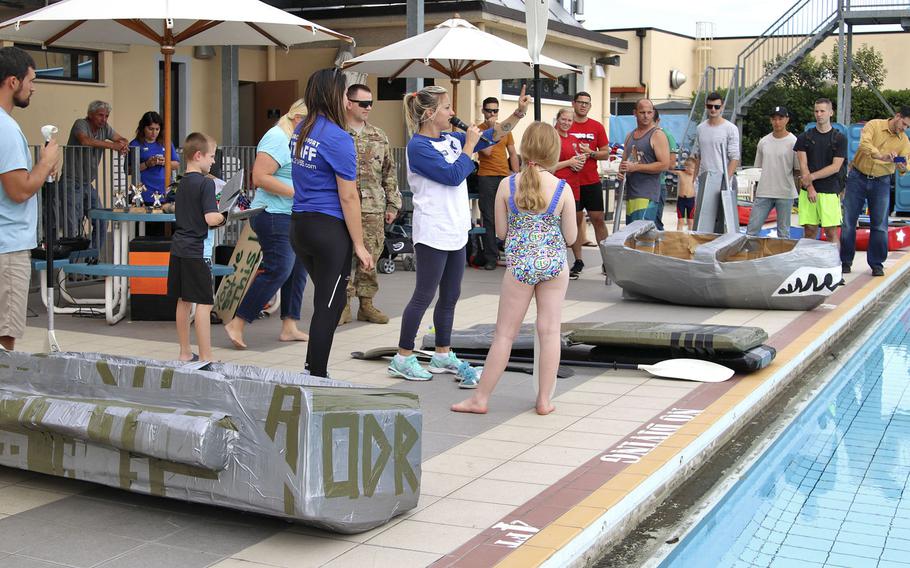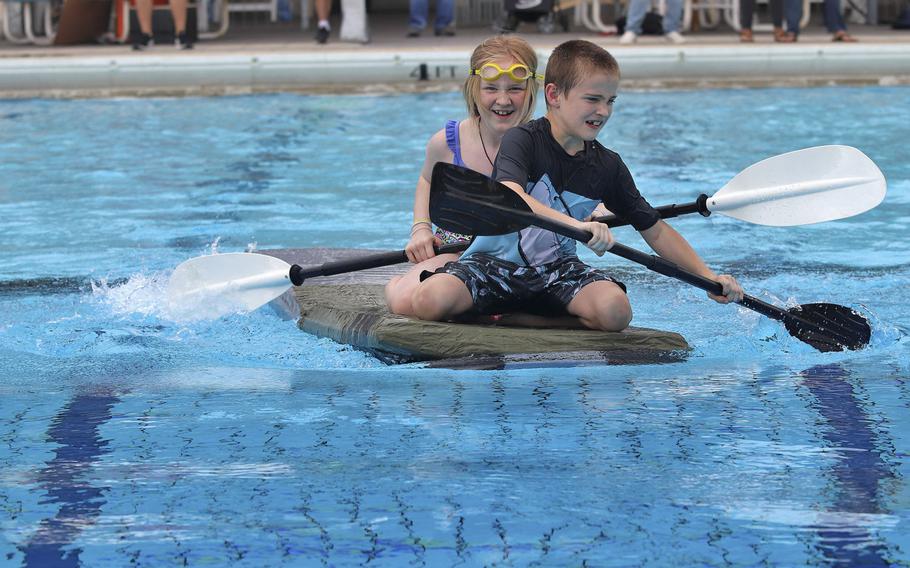 AVIANO AIR BASE, Italy — The red-white-and-blue couldn't defeat the olive-drab-and-silver at Aviano Air Base's inaugural cardboard boat race in Italy this week.
But the captains of the star-spangled boat, brothers Asher, 8, and Zachary Odom, 5 — whose collective age barely made them teenagers — won a trophy at Thursday's race for the most creative entry, while an adult team from the Outdoor Recreation Department paddled the fastest for a length of the base pool to win the race.
"It took us about eight hours to build our boat," said Savannah Inman, a member of the winning team. "We used cardboard and wrapped it all with about 12 rolls of duct tape."
All four teams made their own boats and went home with a trophy. The boat crews were vastly outnumbered by those who stood at the side of the base pool and cheered them on during the race, which was co-organized by Outdoor Recreation and the Community Center, part of the 31st Fighter Wing's Force Support Squadron.
Aviano holds community-building events regularly, but this time, "I wanted to do something new, something different," said Cathy Garcia, an event programmer with the Community Center.
Garcia said she got the idea for the event from her brother, who was deployed to Qatar, where his unit held similar events.
"I think everyone had fun today," Garcia said. "They all worked well together, and it showed in their creations. ... We certainly look forward to hosting this event again."
llamas.norman@stripes.com Twitter: @normanllamas