EUCOM change of command date set
---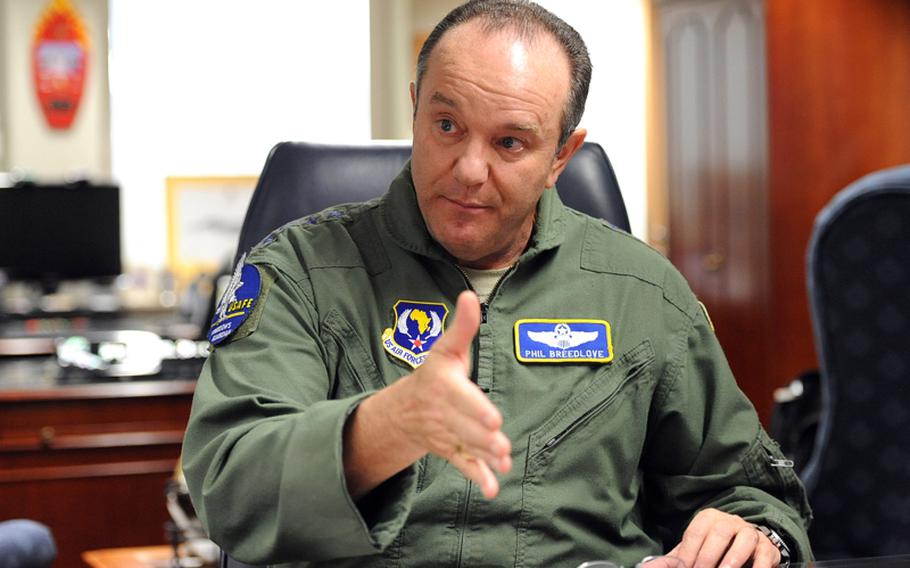 STUTTGART, Germany — Gen. Philip Breedlove is slated to assume leadership of U.S. European Command during a May 10 ceremony at the command's Patch Barracks headquarters.
Breedlove, who currently heads U.S. Air Forces in Europe and Air Forces Africa, will replace Adm. James Stavridis, who for the past four years has served in the dual role of EUCOM chief and NATO's supreme allied commander.
While Breedlove will be in charge of the Stuttgart-based EUCOM, most of his day-to-day work will be conducted from his Supreme Headquarters Allied Powers Europe (SHAPE) post in Mons, Belgium. A separate change of command ceremony will later be held for the NATO post.
Stavridis, who was the first naval officer to command both EUCOM and SHAPE, will retire later this summer.
---
---
---
---