From the S&S archives
East Berlin pro-West, despite Reds
by
Omer Anderson
February 11, 1954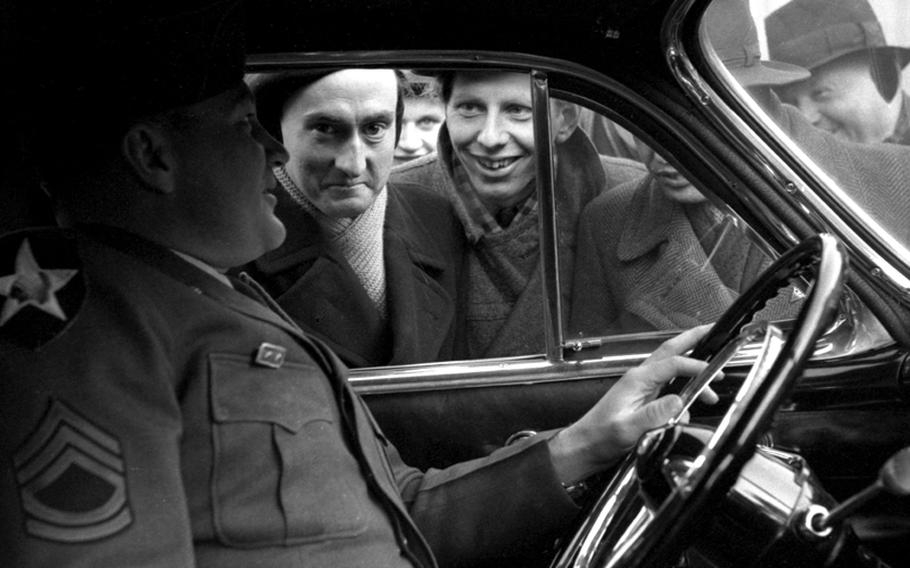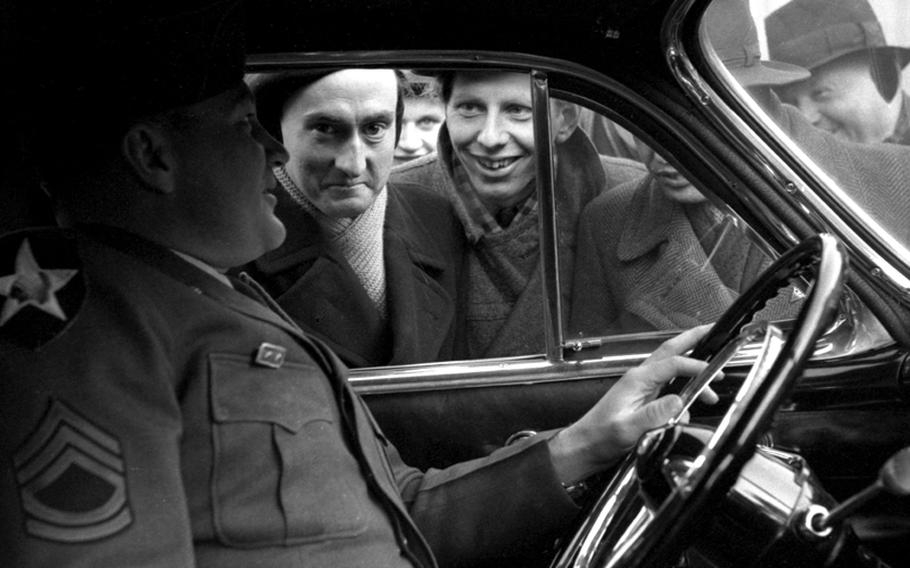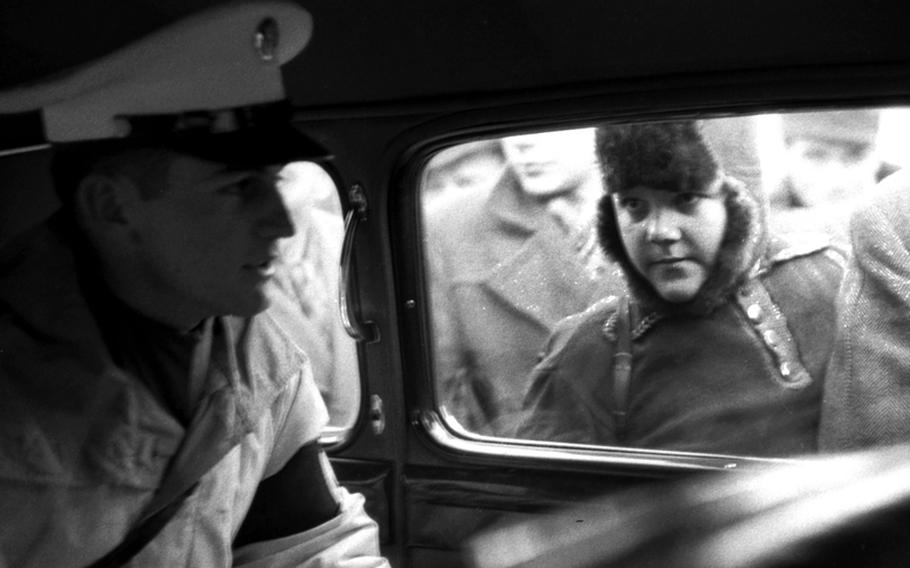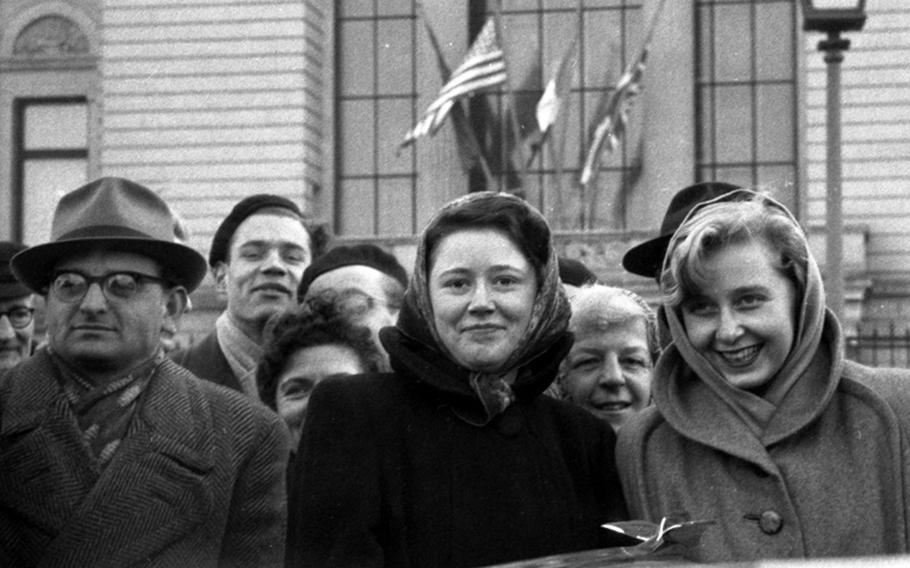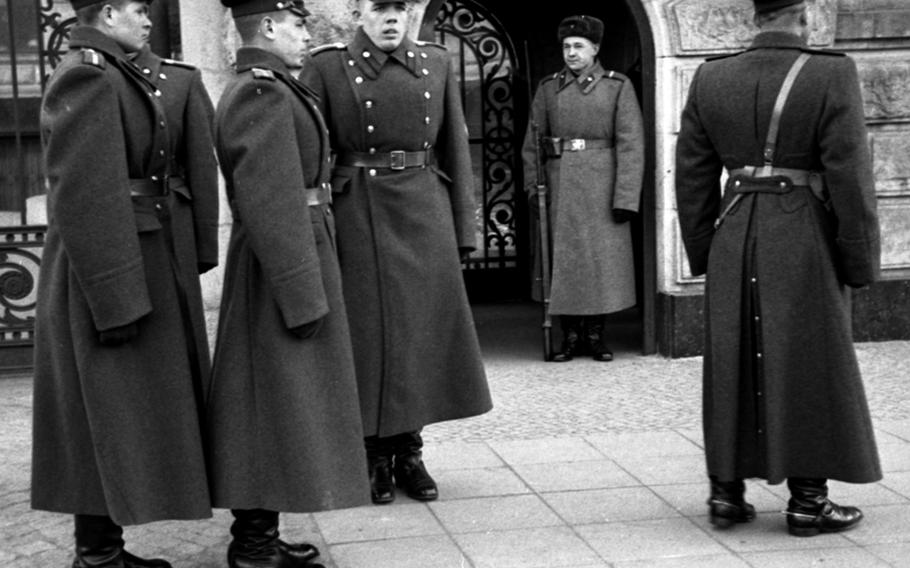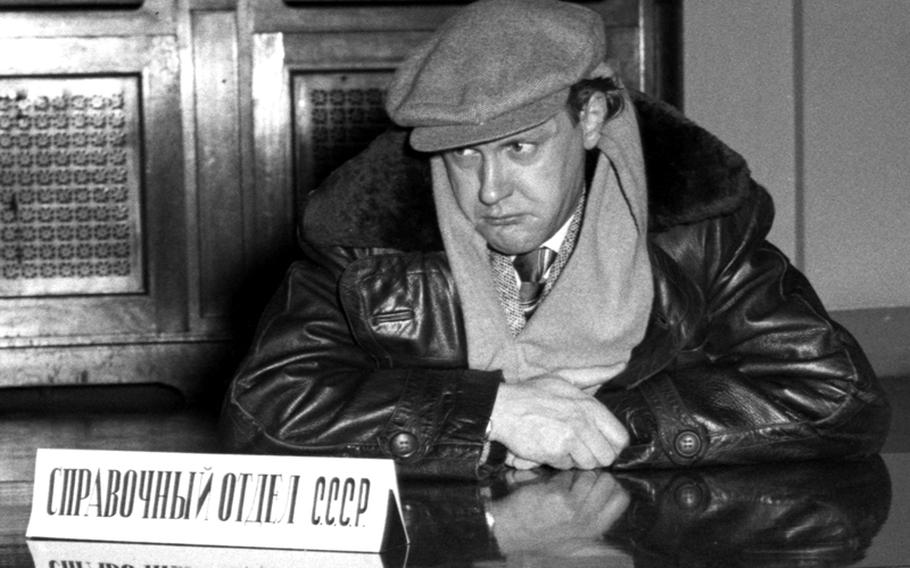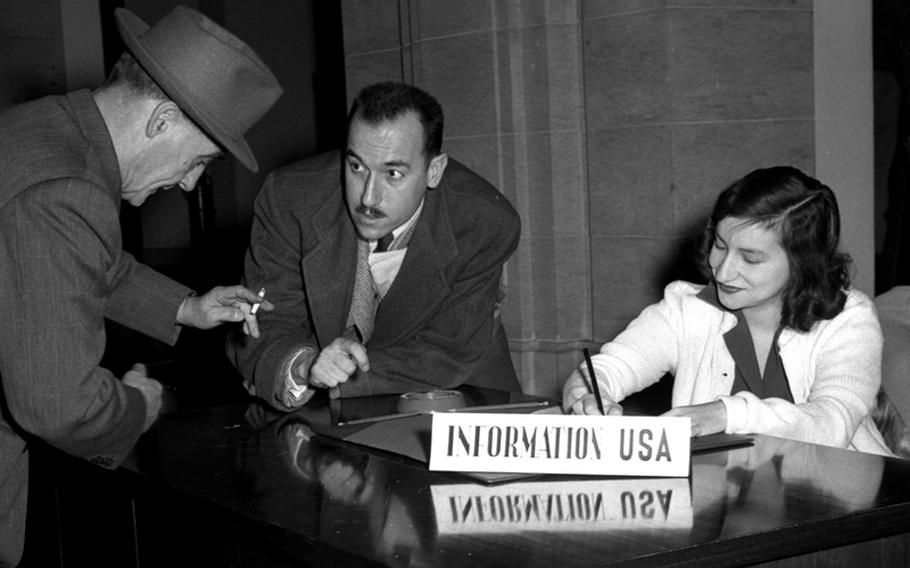 BERLIN — "People on our Side."
That's the dominant impression East Berliners make on a Western guest in their sector for the four-power conference.
East Berlin is a "silent city" of 850,000 persons, They live under the rule of the Soviet occupiers and the East German Communist regime.
East Berlin is supposed to be a silent city, except when the government presses the button for a propaganda rally. But it isn't always. The grip that the Soviets and their German Communist puppets have on the city is not precisely an iron grip.
The Soviet Zone's June 17 anti-Red riots — which began in East Berlin — showed this. But the grip is still secure enough.
East Berliners do not go in for flowery pro-Western speeches to Western visitors. But they still manage to thumb their nose at the Reds. They do it with little gestures.
Near the Soviet pleas center, for instance, there is a lady "people's police" traffic cop. It says in the East German press that "people's police — even lady cops — are supposed to be hard-boiled, vigilant defenders of peace. But every time we drive up. she turns the light from orange to green and waves gaily.
On Stalin Alice there is a propaganda sign shaped like a bridge. "Build a bridge to Soviet-German . friendship," it says.
Stars and Stripes photographer Francis (Red) Grandy started to snap the sign, but a workman stopped him. "Don't take that sign, take this one," he advised. The worker pointed to a billboard calling for German unification.
Then there were the East Berlin postoffice messenger girls watching the small-screen television set in the Soviet press center. It must be wonderful, they agreed, to see the forest of television antennas in an American city. It's more wonderful to see programs all day long instead of only two hours, and to be able to own your own set, they said.
When the foreign ministers moved their conference to East Berlin, Red police gave the crowds free reign. The crowds didn't demonstrate for the Communist slogans "Peace" and "Unity." They crowded around to inspect Secretary of State John Foster Dulles' black Cadillac.
The salesman in a camera shop complained:
"It is not much of a life over here. Our money is not good, and we don't get enough even if it were. I spend all my time off the job at the (Communist-run) sports center because I don't have money to do anything else."
Sales personnel, police and the average East Berliner on the street have turned a friendly, curious face to conference visitors from the West.
Salesgirls, when the boss' back is turned, will sell you the shop. Waiters are painfully apologetic because they can't serve you Bordeaux or Moselle wines.
And policemen go out of their way to give directions.
Harold McConnell, a Stars and Stripes news editor, observed: "I was struck by the friendliness towards Americans of the people working In stores. I was even taken aback when a policeman politely gave us minute street directions when we asked about an address."
---
---
---