Drunken US soldier in Germany walks along train tracks to find his way home
---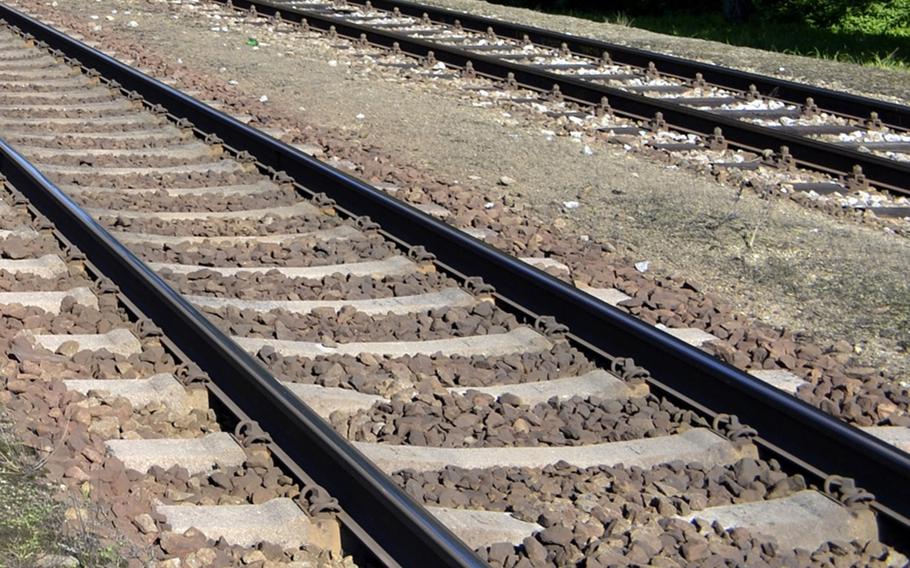 A drunken American soldier who tried walking home along a railway line in Bavaria on Saturday could face criminal charges after he caused several trains, including a high-speed ICE train, to drastically slow down to avoid running him over.
The 20-year-old soldier, stationed in Hohenfels, was "apparently heading home after enjoying large quantities of alcohol and, in a manner reminiscent of the Wild West, was walking along the train tracks to find his way," Josef Pongratz, a spokesman for the federal police in Waldmuenchen, said Wednesday in a statement.
Police launched a search for the soldier after a woman reported seeing him on the railway line between the town of Nittendorf and Nuernberg. Trains in the vicinity, including an Inter City Express train, which was on the same track as the soldier, were also immediately alerted about the pedestrian, the statement said.
Freight trains traveling in the opposite direction drastically reduced their speed and "the driver of the ICE train applied the emergency brake and then proceeded very slowly, allowing us to avoid a much worse outcome," Pongratz said.
The soldier left the tracks after noticing the ICE train behind him. He was picked up by police and handed over to MPs from Hohenfels.
The actions of off-duty soldiers do not reflect the values of the U.S. Army as a whole, spokesperson Lacey Justinger said Wednesday. "The safety of our people and the surrounding communities is one of our foremost concerns," she said.
Local authorities are investigating the soldier for "endangering train traffic," an offense that under German law can carry a sentence of between six months and 10 years in jail.
"What the soldier did was extremely dangerous," Pongratz said. "ICE trains travel very fast and need a long time to come to a stop."
"It doesn't bear thinking about what could have happened if the woman who saw the soldier had not immediately called the police," he added. "Incidents like this don't always end well."
Martin Egnash contributed to this report.
---
---
---
---