Driven by Nacho: US troops at Polish base bond with a new canine
by
Immanuel Johnson
June 10, 2020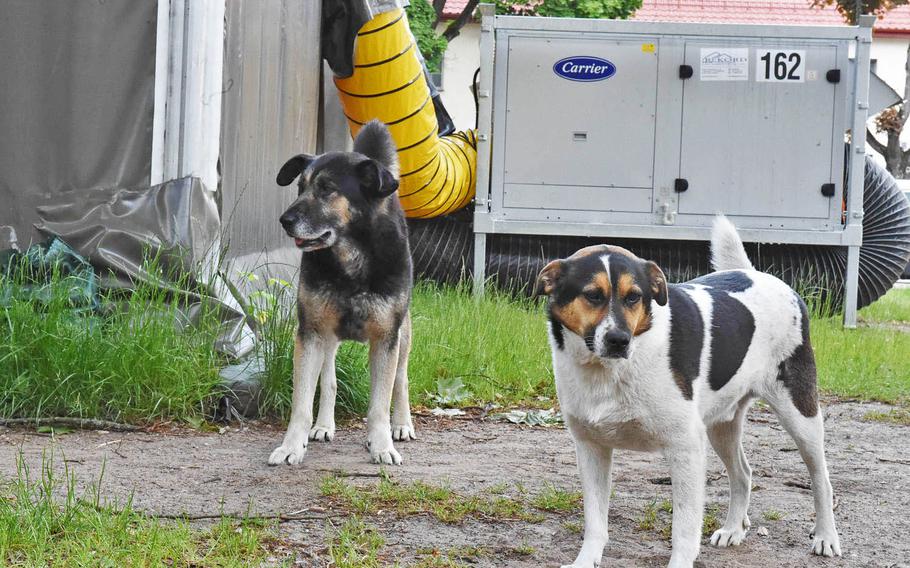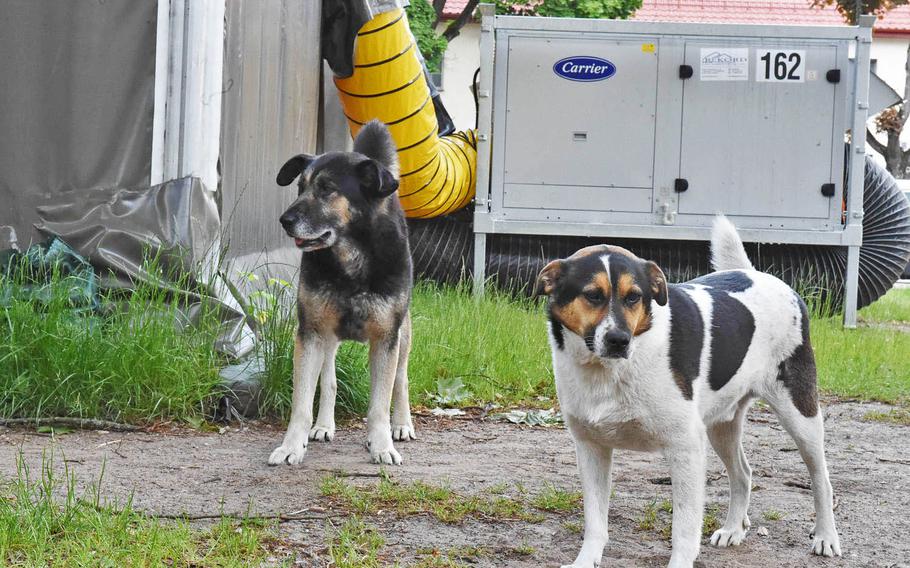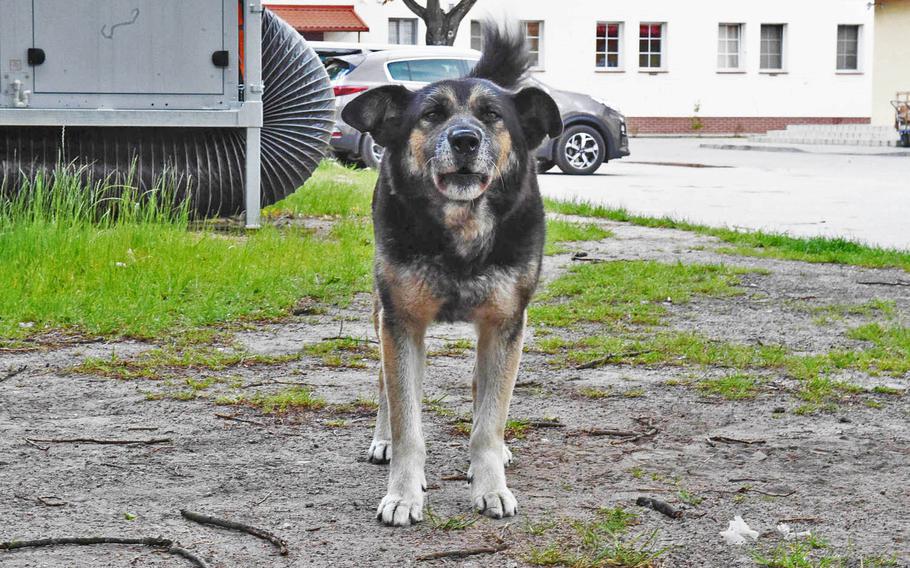 BEMOWO PISKIE TRAINING AREA, Poland — When American troops at this base in northeastern Poland do physical training in the morning, they're helped by Nacho — not the Mexican dish, but a dog they've adopted.
"He's always with us … in the mornings and always runs with us," said Pfc. Andrew Harris with the 3rd Squadron, 2nd Cavalry Regiment, Kronos Troop, which is here as part of a U.S.-led battle group aimed at strengthening NATO's eastern flank and deterring Russian aggression in Europe.
Mere months ago, Nacho was just another stray dog who made his way onto the base, where troops had already adopted another dog, whom they named Chico.
After the troops made sure Nacho had all his vaccines, he started tagging along with them, especially when they were near the dining facility or a food truck.
Having a dog to pal around with reminds the Americans of their pets back home, Gosia Sobolewska, a linguist with the NATO Enhanced Forward Presence mission that the troops are supporting, said last year, when Chico was the only dog at the base.
Troops from Croatia, Romania, the United Kingdom and host nation Poland are also part of the battle group, and also like the dogs.
Although strays wander onto bases around the world, soldiers deployed to many countries are forbidden from caring for them, said Staff Sgt. Kulani Lakanaria with the 49th Public Affairs Detachment.
"General Order No.1 in Iraq was specific about not having pets there," he said. "Caring for or adopting dogs there is forbidden because it is a public health concern because a stray animal may have diseases that could affect the troops."
But not in Bemowo Piskie, where the roughly 900 U.S. troops who began a six-month rotation January have become so attached to Nacho, Chico and a third dog they've called Taco, who only shows up occasionally on base, that they named training scenarios after them, said Major Michael Dyer, the battle group's operations officer.
Points on the ground during a live-fire exercise last week were named after Nacho and Chico, while Taco was the objective the troops were trying to take over.
"We wanted to add a little levity for a serious training scenario, and it was an easy choice to pick the dog names," Dyer said.
johnson.immanuel@stripes.com Twitter: @Manny_Stripes