Defense spending tops agenda as Mattis kicks off first European trip
---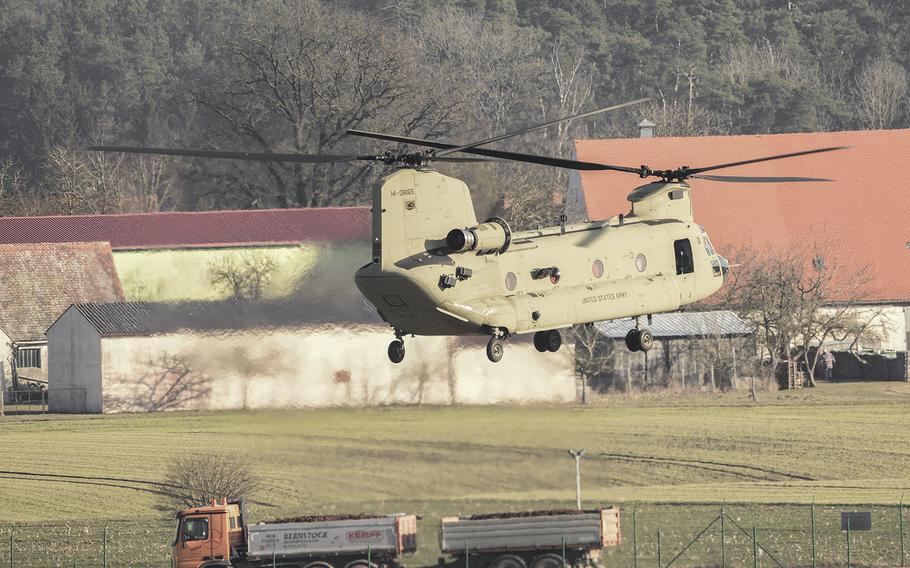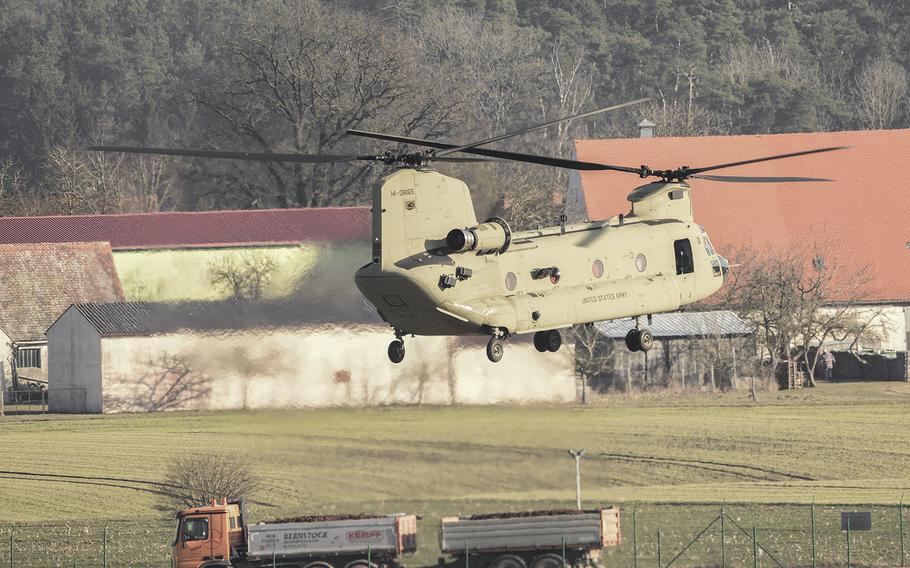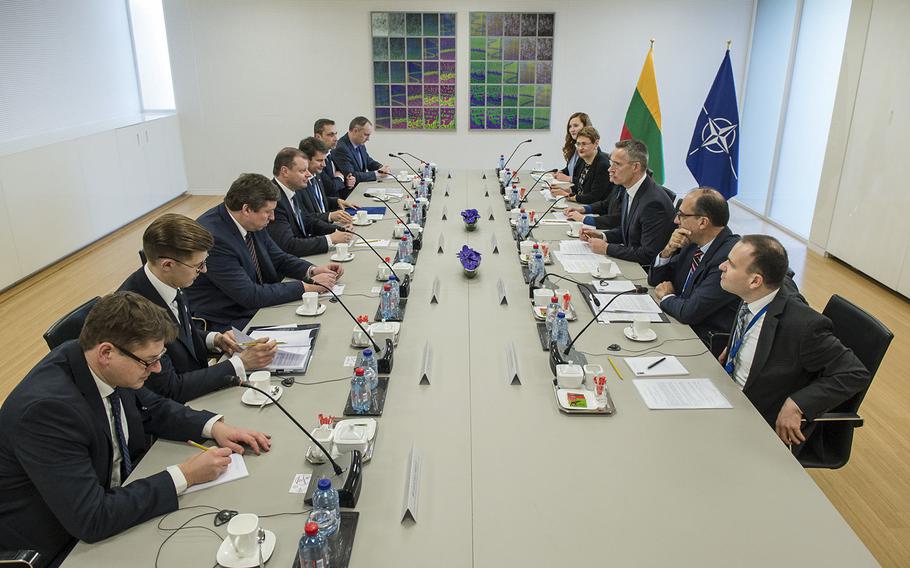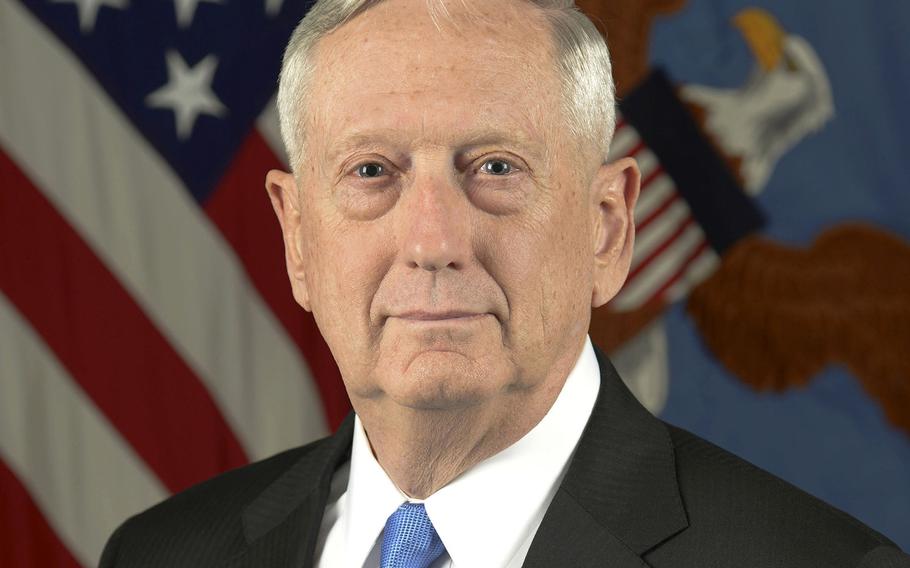 BRUSSELS — NATO's top official said Tuesday that the alliance will review its command structure to ensure it can respond to new threats, a move that comes as President Donald Trump is pressuring allies to increase military spending and adapt to threats such as terrorism.
NATO defense ministers kick off two days of talks in Brussels on Wednesday, and the failure of the majority of the alliance's 28 members to meet defense spending goals will top the agenda, Secretary-General Jens Stoltenberg said.
"In my two phone calls with President Trump, defense spending has been a main topic," Stoltenberg told a news conference on Tuesday. He added that the new American leader repeatedly underlined that all members must shoulder a larger share of the security burden.
When Defense Secretary Jim Mattis arrives at NATO headquarters on Wednesday, efforts at reassuring allies nervous about Washington's commitment to the 28-nation alliance will be complicated by a Trump administration agenda that appears set on disrupting the status quo inside the bloc.
Mattis' meetings at NATO headquarters will be followed by high-level talks at the Munich Security Conference, where the Western foreign policy establishment will assemble to consider the implications of a Trump presidency.
The back-to-back meetings during Mattis' first European trip come as many allies fret that Trump could spell doom for a post-Cold War order that has relied on institutions like NATO and the European Union.
"(2017) could be the most consequential for Europe since the Berlin Wall fell, or maybe even since the end of World War II," wrote Wolfgang Ischinger, chairman of the Munich Security Conference, in a recent editorial. "It is no exaggeration to say that the European Union's future lies in the balance."
Mattis' public statements on the value of NATO and the need for a firm stance against Russia have been a source of reassurance in parts of Europe rattled by Trump's overtures to Moscow and his mixed signals about NATO's worth. The rhetorical gap between the two men hasn't gone unnoticed.
In Brussels and Munich, a top task for Mattis will be blunting a sense of panic in some European capitals since Trump's election, analysts say.
"His primary mission at this NATO ministerial is reassurance and to try to offer a clear view on the administration's approach on things like Russia," said Luke Coffey, an expert on NATO with the Heritage Foundation think tank in Washington.
"What is the administration's policy now toward Russia?" asked John R. Deni, a professor at the U.S. Army War College. "That is the big question, and we don't know the answer. I think Mattis has to reassure allies that the view in Washington is that Russia is as an adversary and a country that has violated the postwar security architecture in Europe."
But as Mattis seeks to reassure, he also comes armed with a Trump agenda that could make tougher demands on allies, including the administration's emphasis on the need of Europeans to shoulder a larger share of the defense burden and get NATO as a whole in tune with Trump's ideas about countering terrorism. The problem: Other than campaign rhetoric, Trump's counterterrorism ideas and vision for how NATO fits into it are murky.
With Army Gen. John Nicholson seeking some 3,000 more troops for the 16-year campaign in Afghanistan, pressure will be on reluctant allies in Europe to contribute more forces for NATO's training and advisory mission there. In Brussels, Mattis is likely to raise the issue.
NATO, as if trying to anticipate Trump's critiques, has talked up its counterterrorism efforts, highlighting its training of Iraqi security forces and suggesting allies could do more in intelligence sharing.
Besides a far-fetched turn of events to place NATO in command of counter-Islamic State operations in Syria and Iraq, it isn't clear how much more the military alliance can do beyond training and intelligence gathering. In Europe, a growing terrorism threat and concerns about jihadis returning from places such as Syria have caused worry, but these are generally regarded as the domain of civilian security services.
Some experts say NATO should avoid getting distracted from what has been its primary mission during the past two years: reinforcing its eastern flank in response to a more aggressive Russia.
"As an institution, I don't think NATO needs to get involved in overseas counterterrorism operations," Coffey said. "It does have to be in the north Atlantic region, defending the territorial integrity of member states."
Still, NATO and the Pentagon will be under pressure to deliver, as Trump seeks concrete milestones that he can turn into public relations victories, Deni said.
"It is going to take some creativity by our diplomats and Pentagon over the next three months, with Mattis kicking it off at the ministerial, to provide deliverables and show progress," Deni said.
In a sign of changing times, German Defense Minister Ursula von der Leyen emerged from a meeting Friday with Mattis, saying allies must shoulder a larger share of the defense burden. Yet Germany, like most NATO members, remains far from NATO's defense spending goals.
Disagreements between Trump on NATO, the EU and other institutions could alter how Washington relates to the Continent, some experts warn.
"Most important, there is a real risk that the U.S. might seek to deal with European allies on a bilateral basis rather than through established channels like the EU and NATO — maybe even trying to pit individual states against one another, with potentially devastating consequences," wrote Ischinger, chairman of the Munich conference.
vandiver.john@stripes.com Twitter: @john_vandiver
---
---
---
---