Davidson nominated to 6th Fleet's top post
by
Sandra Jontz
June 5, 2013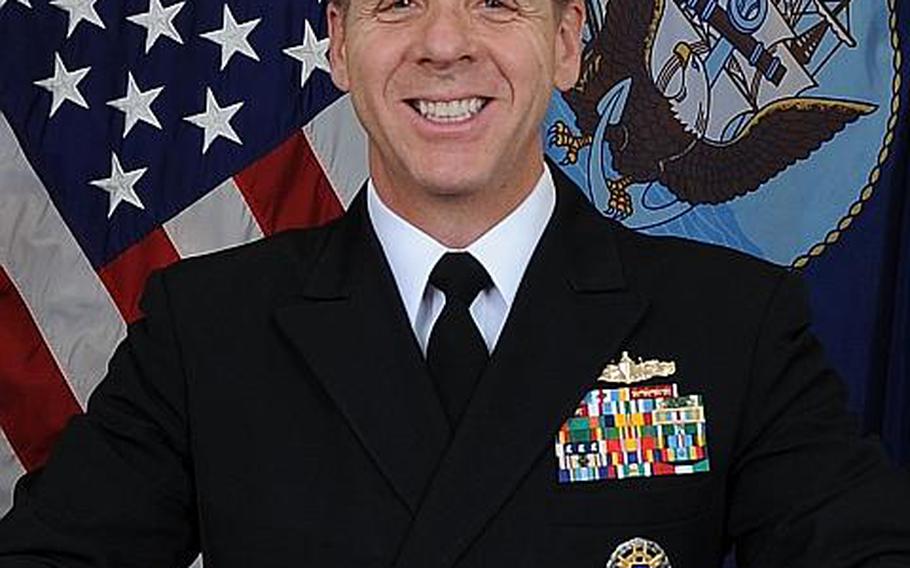 NAPLES, Italy — Navy Rear Adm. Philip S. Davidson has been nominated to be the next commander of the Navy's 6th Fleet, replacing Vice Adm. Frank C. Pandolfe.
Davidson, a surface warfare officer, will pin on the rank of vice admiral if his nomination is confirmed by the Senate.
The 6th Fleet commander also serves as commander of Task Force Six, Striking and Support Forces NATO, deputy commander of U.S. Naval Forces Europe and U.S. Naval Forces Africa and commander of Joint Force Maritime Component Europe.
If confirmed, Davidson will assume command at a time of expansion for the 6th Fleet, which is to have four Aegis-class destroyers stationed at Rota, Spain, as part of the European missile defense system. The first is slated to arrive in early 2014, with the rest to arrive later that year and in 2015. The ships' transfers will mean about 3,000 U.S. military personnel and family members arriving in Rota, roughly doubling the American community there.
Additionally, the Navy in Europe is tasked with building and enhancing relations with African nations as part of a program called Africa Partnership Station.
Davidson currently serves as director of maritime operations for U.S. Fleet Forces Command in Norfolk, Va.
A 1982 graduate of the U.S. Naval Academy and 1992 distinguished graduate of the U.S. Naval War College, Davidson has deployed on frigates, destroyers, cruisers and aircraft carriers, according to his official biography. In his most recent fleet assignment, he commanded Carrier Strike Group Eight and led the Eisenhower Carrier Strike Group on its 2010 combat deployment to the North Arabian Sea in support of U.S. and NATO forces in Afghanistan. He hails from St. Louis.
He is expected to report to Naples later this summer.
After 19 months in Naples, Pandolfe was nominated to be director of strategic plans and policy, J-5, Joint Staff, and senior member of the U.S. delegation to the United Nations Military Staff Committee.
---
---
---
---