Culinary competition tests DODDS' students skills
---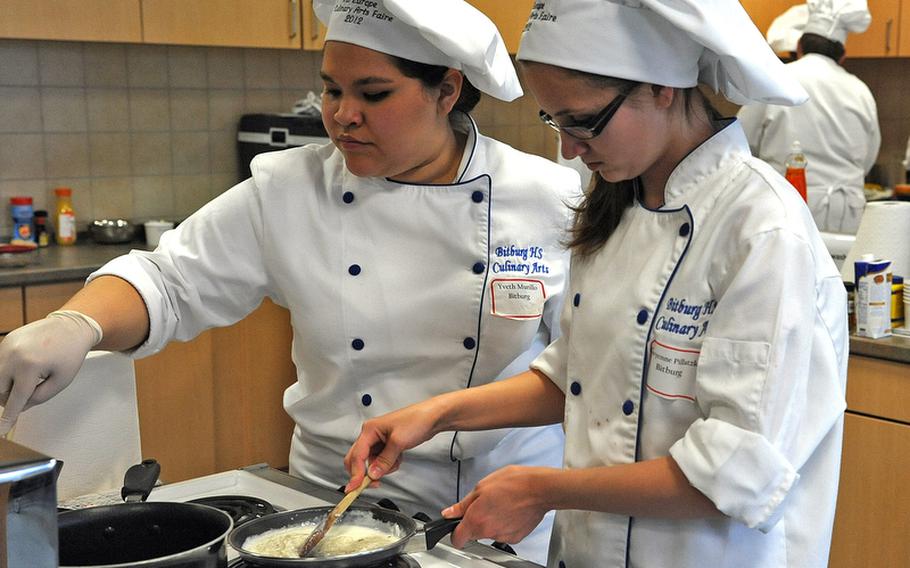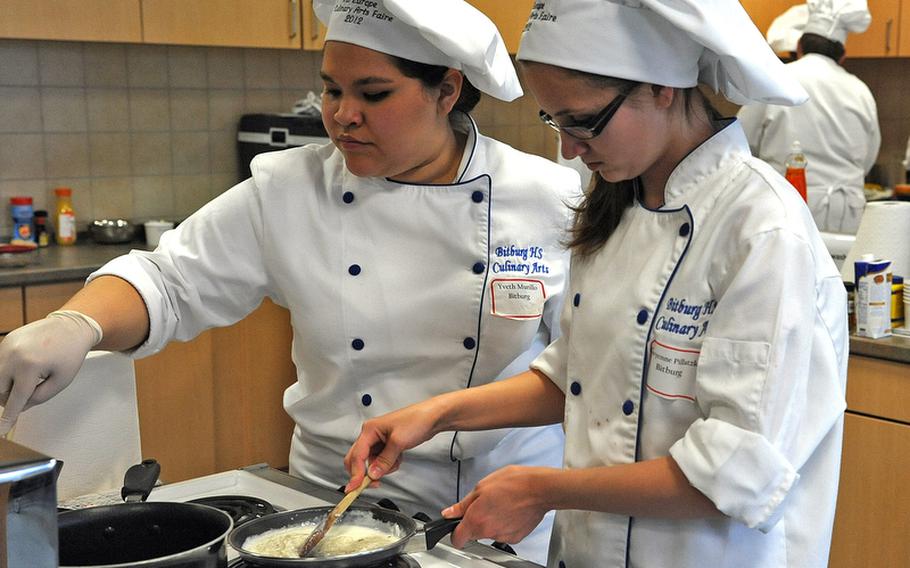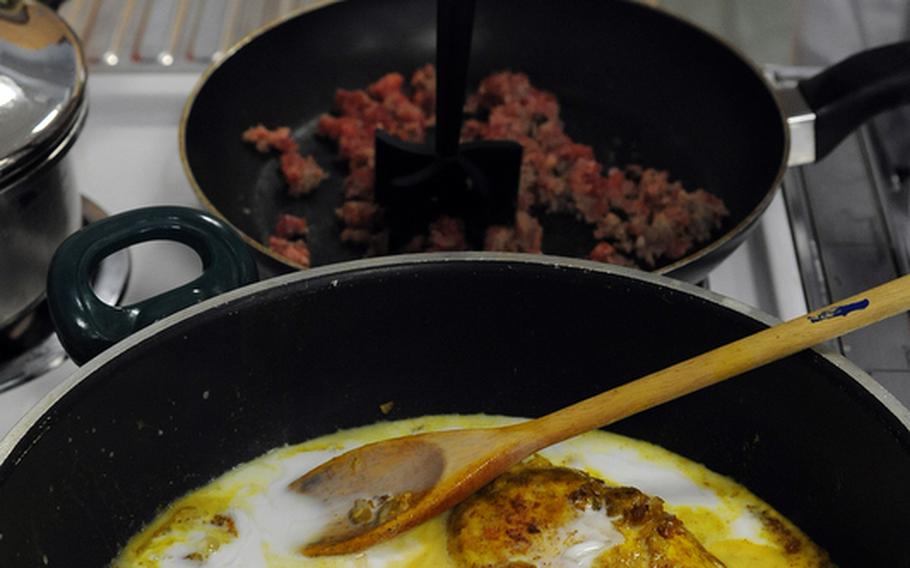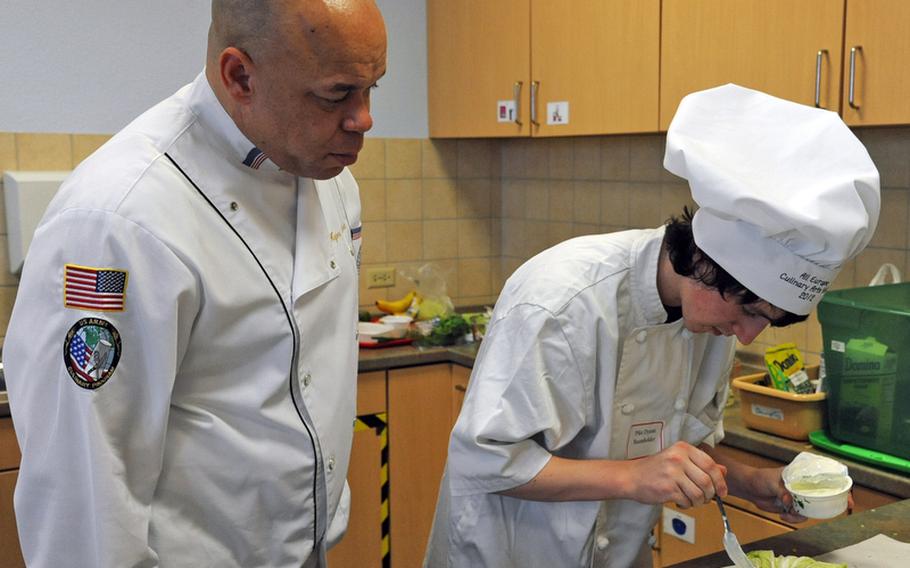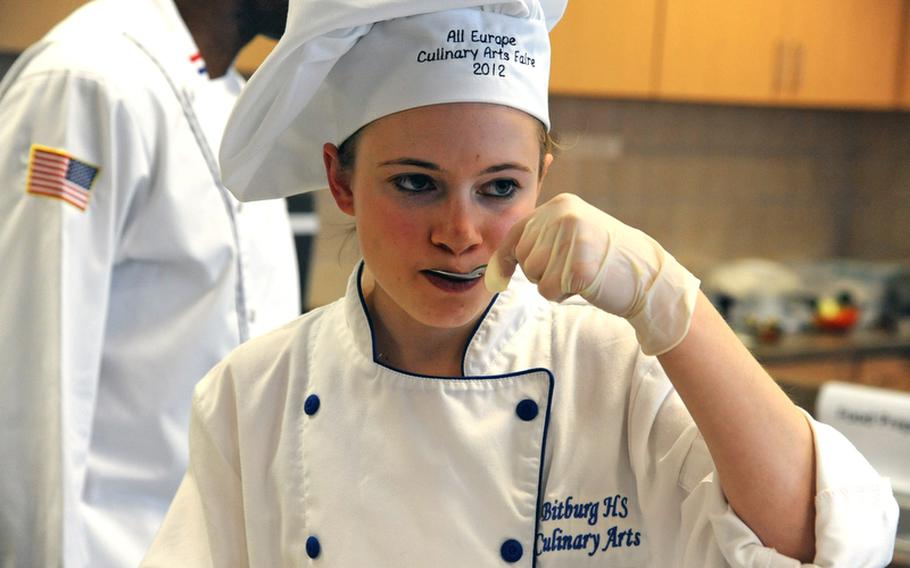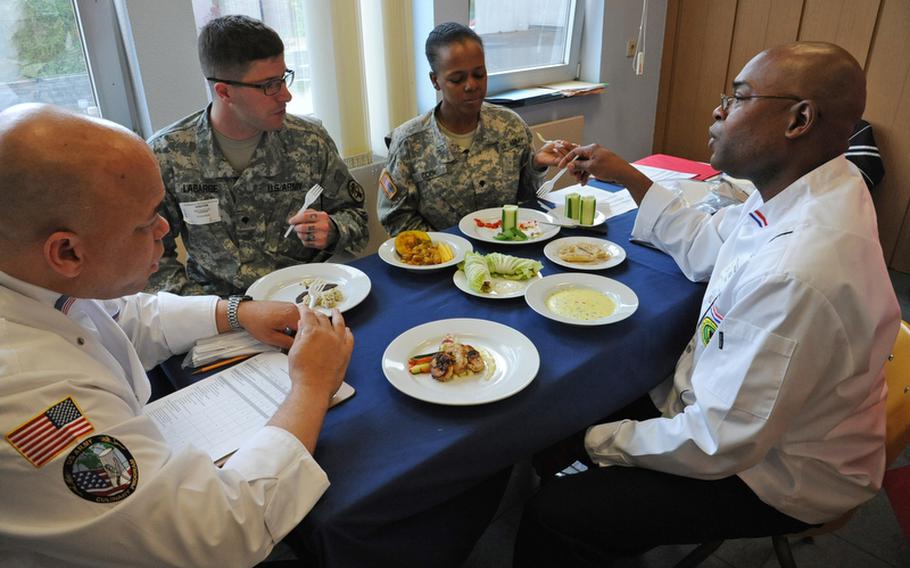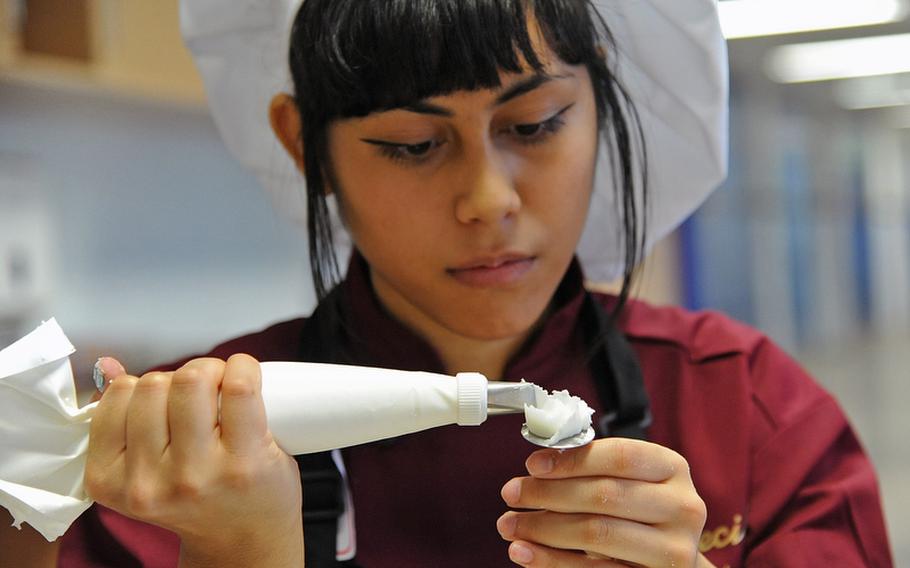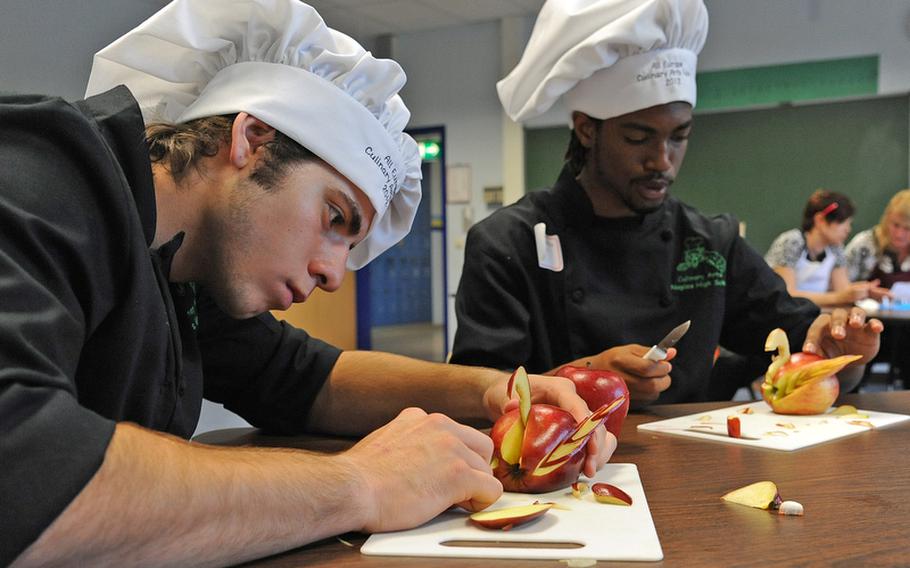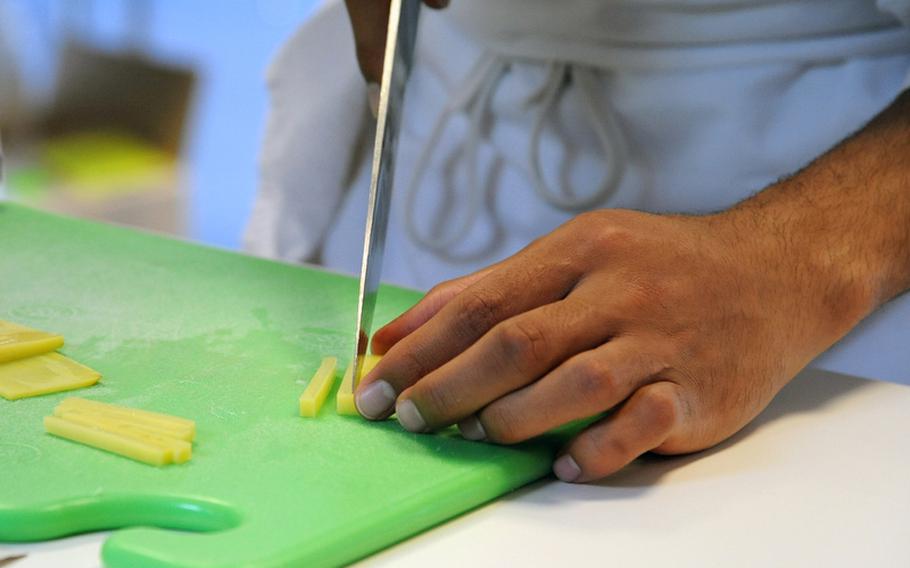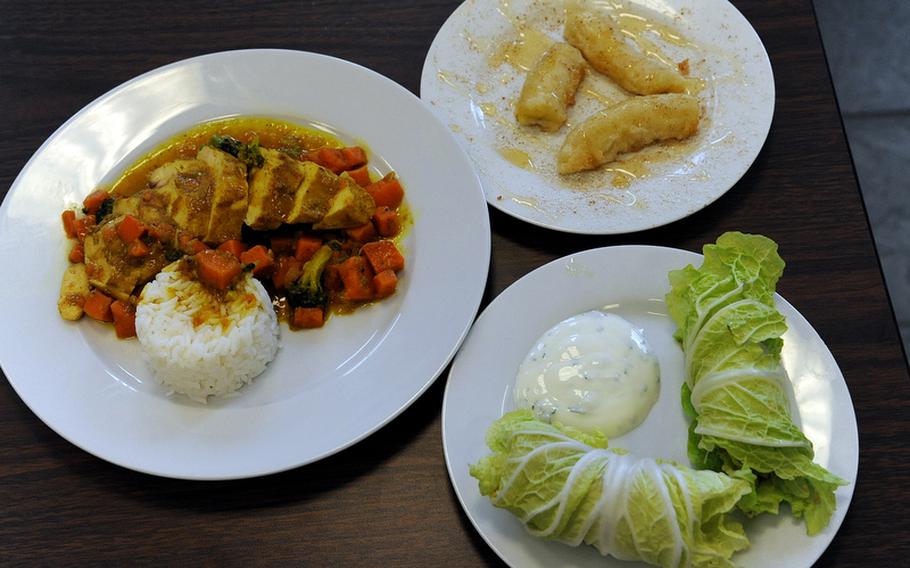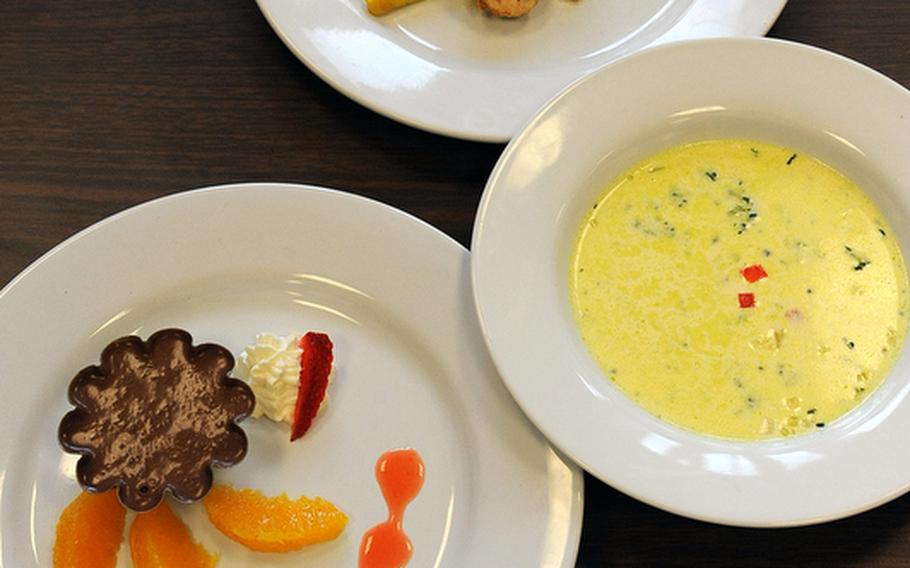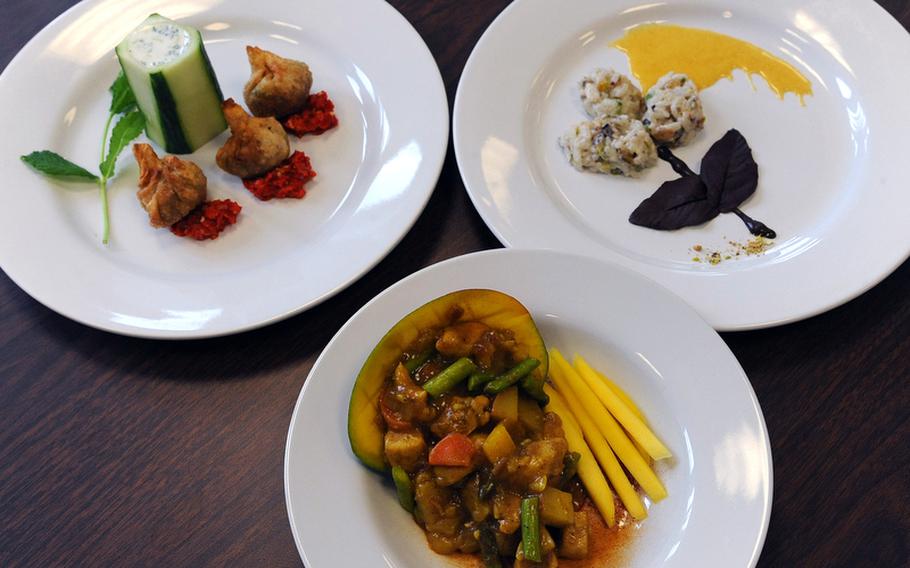 SEMBACH, Germany — DODDS-Europe's aspiring chefs competed here in a culinary arts fair this week that tested their ability not only to prepare but also present a meal.
Teams from eight high schools in Germany and Italy prepared a starter, entrée and dessert that were judged on taste and presentation by a food inspector, a preemptive medicine specialist and two soldiers who have experience cooking for generals.
Only allowed to use two burners, the future chefs could use their imagination on the recipes, but all meals had to include chicken breast, rice and broccoli.
Some of the delicious tasting and smelling dishes they concocted were Italian style rolled chicken medallions, sweet potato broccoli chicken curry and chicken mango curry.
Besides cooking, students demonstrated their knife skills on a variety of vegetables, slicing them in julienne, chiffonade and brunoise style.
There was competition in cake decorating, apple carving and napkin folding. They also tested their culinary knowledge in a quiz bowl.
Baumholder senior Dyami Pike took the competition and his cooking seriously.
"After graduation, I can't see myself doing anything other than this career," he said as he cleaned his kitchen space with teammate Andrew Hooks after the competition.
Another senior, Kaitlyn Miller of Bitburg, was lamenting that she wouldn't be able to participate next year.
"I wish I was still a junior so I could do it all again," she said.
As a reward for all their cooking, the students were treated to an evening of fine dining at a local restaurant.
---
---
---
---