Contract dispute prompts massive civilian layoffs at Incirlik Air Base
by
John Vandiver
January 23, 2020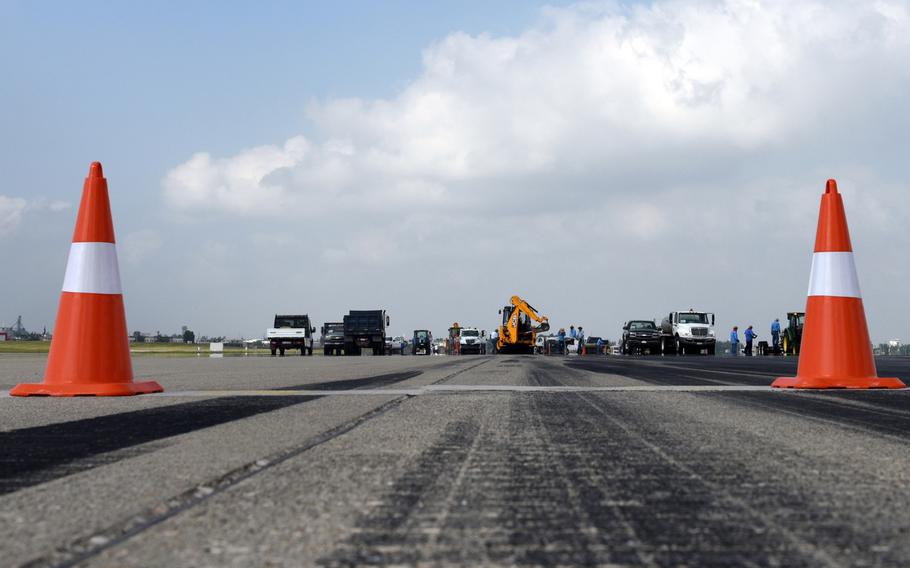 STUTTGART, Germany — A U.S. defense contractor fired nearly half of its 890 employees at Incirlik Air Base in Turkey, according to local union officials who said the decision was connected to a contract dispute.
Vectrus, a Colorado-based company that provides base maintenance and operational support at various overseas military locations, laid off 424 employees at Incirlik, the Turkish Harb-IS union said in a statement to local media. Union officials told Turkey's Daily Sabah that the contracts were canceled Monday.
The decision comes at a time of tension between the U.S. and Turkey on a range of security issues, including Ankara's acquisition of a Russian air defense system and disagreements about strategy in Syria.
Last month, Turkish President Recep Tayyip Erdogan threatened to kick the U.S. military out of Incirlik if Washington followed through with its own threat to impose economic sanctions on the country.
Vectrus did not respond to a request for comment about its decision to scale back at Incirlik. U.S. Air Forces in Europe said the cutbacks have not had an adverse effect on base operations or support services.
"The 39th Air Base Wing defines mission requirements, and Vectrus determines how to support them," USAFE said in a statement.
But Turkish union leaders are crying foul because of canceled labor contracts at the base.
Erdal Akalın, head of the union's Adana branch, told Turkish media that "these firings were not ethical and considering the economic circumstances that we are in, people would be affected by the move negatively."
USAFE said today there are about 2,000 military personnel at Incirlik and that the number fluctuates based on mission requirements.
The base has played a key role in operations against the Islamic State group in recent years. In 2017, there were about 2,500 military personnel at the base, which was a launching pad for airstrikes against militants, military officials said at the time. But operations against ISIS have slowed over the past year.
Vectrus provides day-to-day base operations and maintenance services at several locations across Turkey, according to the company's website.
The company provides support ranging from food services to civil engineering, mechanical maintenance and aircraft support.
The installation has been running out of some food items at its dining facility, though signs on base have attributed that to customs issues at the Turkish border, airmen at Incirlik said.
vandiver.john@stripes.com Twitter: @john_vandiver