Complete results: Ruling conservatives win Croatia vote
---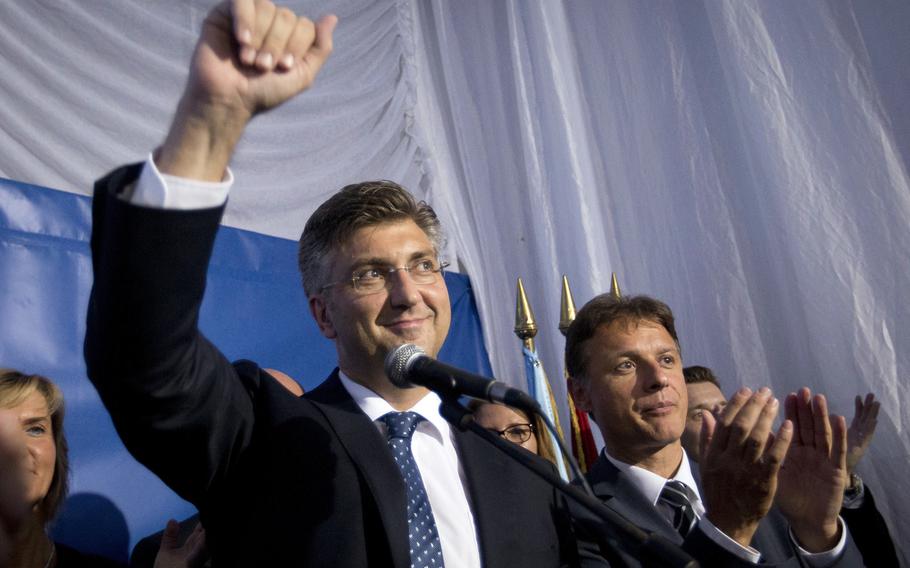 ZAGREB, Croatia — Complete results of Croatia's snap election have confirmed a clear victory for the ruling conservatives, who now face a tough task of forming a coalition government.
The results reported Monday by Croatia's state electoral commission showed that the Croatian Democratic Union won 61 seats in the 151-member parliament, while the left-leaning People's Coalition won 54.
The third-placed Most, or Bridge, party is a likely kingmaker in the future coalition government with 13 seats. The biggest surprise is Zivi Zid, or Human Shield group, which won eight seats.
Turnout was 53 percent, down 10 percentage points from the previous vote in November.
The snap vote was called after the previous coalition government collapsed in June, triggering the biggest political turmoil in the country since it joined the EU in 2013.
---
---
---
---