Colorado's 4th ID to establish headquarters in Baumholder
---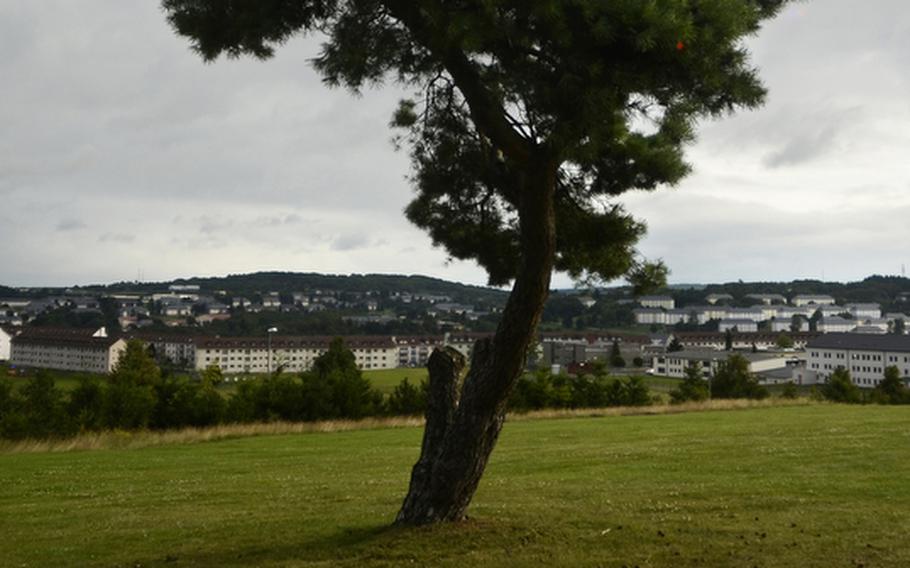 About 100 soldiers from the 4th Infantry Division will relocate to Baumholder's Smith Barracks, which is set to become a hub for the command-and-control team in charge of managing the Army's push into the Baltics and eastern Europe.
For now, the numbers are small, but there could be room for growth, Army officials said.
"Baumholder will become 4th ID's home here in Europe," said Maj. Jason Meier of the 4th ID's mission command element in Germany. "It's a full battalion footprint."
Since February, a command element from the Colorado-based 4th Infantry has operated out of the Army's garrison in Grafenwoehr, where it has overseen U.S. Army Europe's efforts connected to Operation Atlantic Resolve — the campaign to reassure NATO's eastern members and to send a deterrent signal to Russia.
With no clear end to the mission in sight, there was a need for a more permanent home for 4th Infantry troops operating in Germany, USAREUR chief Lt. Gen. Ben Hodges said. With plenty of housing for troops and close proximity to flight lines at Ramstein Air Base, transferring the unit to southwestern Germany makes strategic sense, Hodges said during a recent interview.
Another advantage of setting up in Baumholder — formerly home to a full heavy brigade and several other combat units — is a nearby training ground, Hodges noted.
That could be needed if the entire 4th Infantry Division is designated a regionally aligned force for Europe. Such a designation, now being considered by the Army, would mean the division's brigades, helicopters and specialists would become a regular rotational presence for security exercises in Europe.
For now, the 4th ID mission command team will take over space vacated in 2012 by a battalion from the now inactivated 170th Infantry Brigade Combat Team. The space includes a headquarters building, five barracks and a motor pool.
"There are additional buildings we could use for a full division headquarters, and that was one of the big factors that stands out with Baumholder," Meier said. "Baumholder allows us the ability to expand."
Shortly after Russia's annexation of Crimea in March 2014, USAREUR beefed up its missions in the Baltics, Poland and other countries along Russia's periphery. Since then, U.S. soldiers have maintained a continuous regional presence under Atlantic Resolve.
"This move does afford the opportunity to better support Atlantic Resolve and the Army's 'Strong Europe,' " Meier said.
The 4th ID troops' move to Baumholder is expected to be completed by November, giving the team a steady presence in a German community dependent on the U.S. military that was concerned about its future following the departure of the 170th.
With the recent arrival of the 5th Battalion, 7th Air Defense Artillery Regiment, which is now in the process of completing its own move from Kaiserslautern, the Army presence in Baumholder appears secure for the foreseeable future.
---
---
---
---