Ceremony marks anniversary of Berlin Airlift
by
Mark Patton
June 26, 2010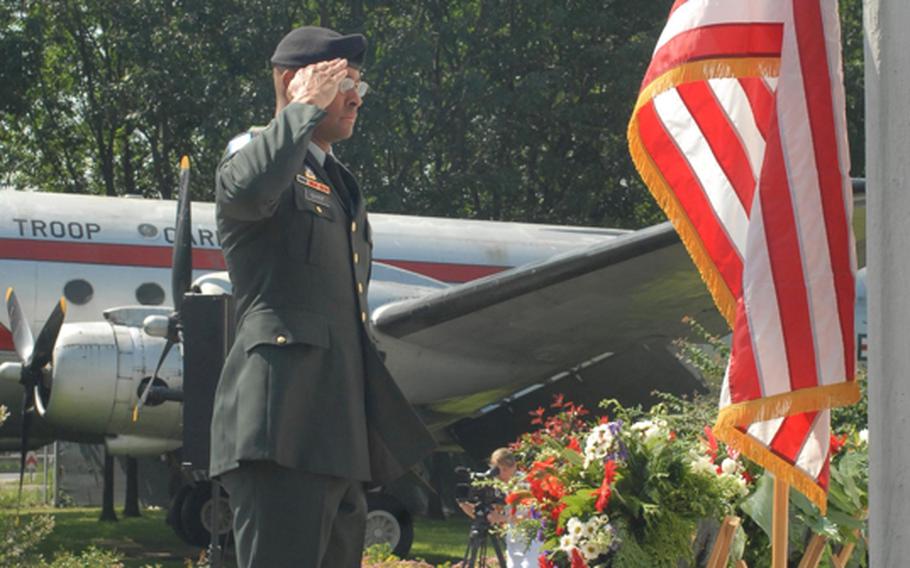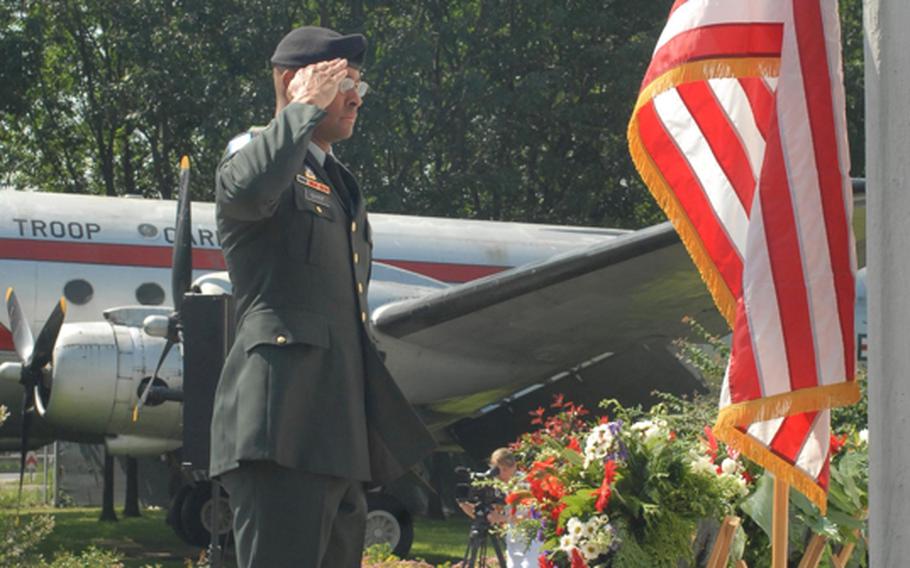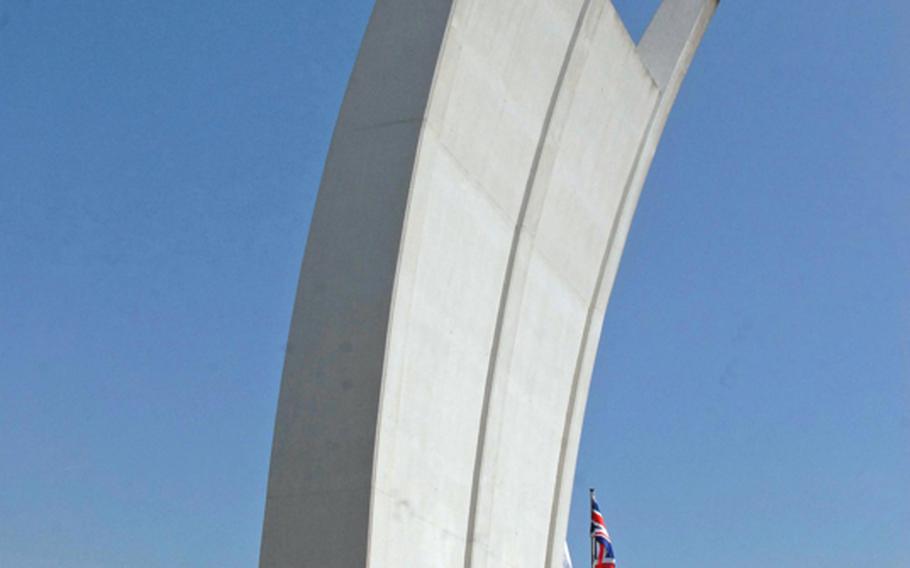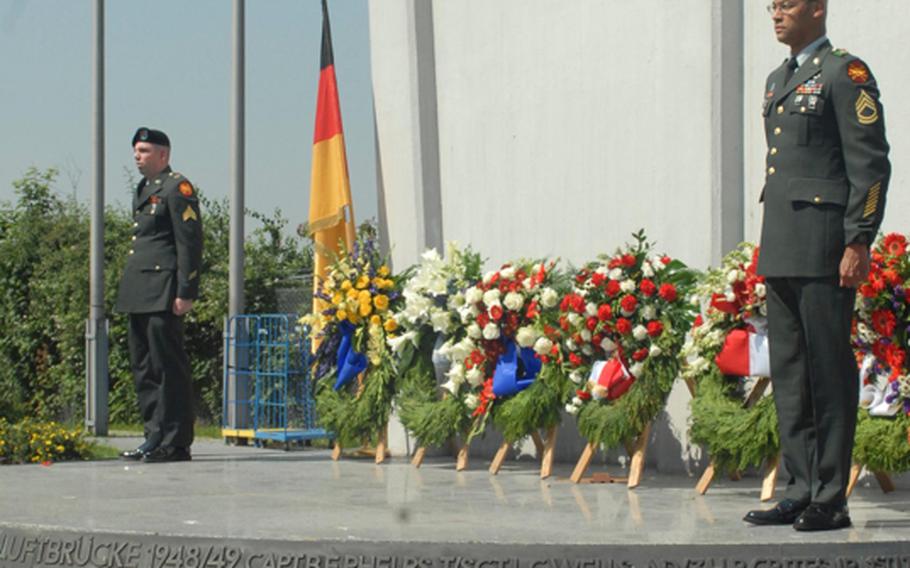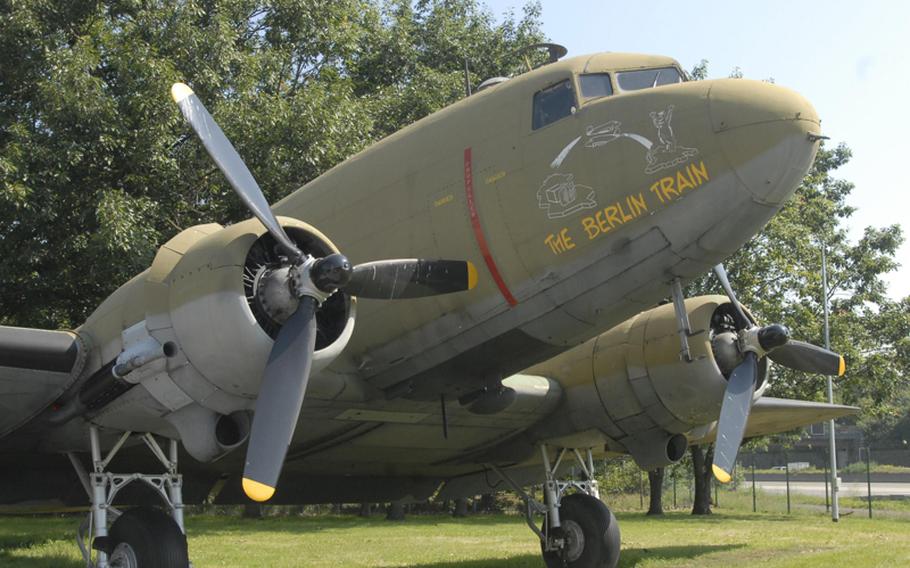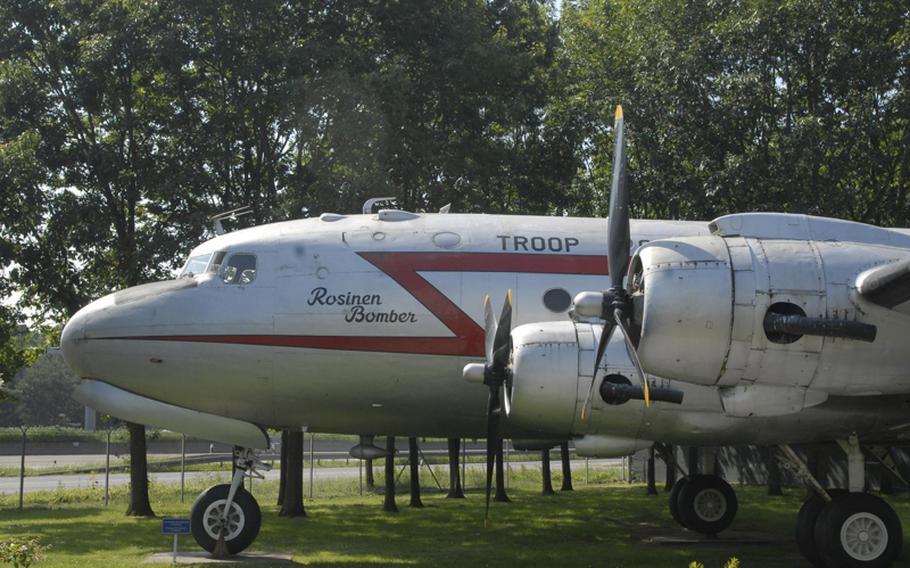 FRANKFURT, Germany — Although 62 years have passed since the most ambitious humanitarian airlift operation in history began, many remember it like it was yesterday.
They hope the Berlin Airlift legacy lives on.
"We don't want this to be forgotten, we have to bring it to the young people," said Celeste Warner-Heymann at a ceremony last week at a Berlin Airlift Memorial on the former Rhein-Main Air Base.
As postwar Germany was attempting to heal from its war wounds, West Berlin was under the control of U.S., British and French forces as the Soviet Union held watch over East Berlin. In June 1948, the Soviets instituted a land and water blockade of West Berlin in an attempt to starve the city's more than 2 million residents.
On June 26, the first relief flight left the Wiesbaden airfield for Berlin. Over the next year, American, British and French planes would deliver about 2.3 million tons of food, coal, medicine and other supplies in the operation known as the Berlin Airlift. Seventy-nine airlift personnel died during the missions.
Warner-Heymann remembers sacking potatoes for the Berliners as an 8-year-old girl. As she watched the planes flying overhead on their way to Berlin, she would yell out, "That's my sack of potatoes!"
Traute Grier, then 15, was on the other end, living on rationed food and stealing potatoes from nearby fields to survive.
"The Russians came in and they were very brutal, there was raping going on and stealing … it was horrible," Grier said. "We feared the Allies would leave … if it wouldn't have been for them, who knows where we would be sitting now."
At Thursday's ceremony a hush grew over the group as a letter was read from Gail Halverson, better known as the "Candy Bomber." He was legendary among the Berlin children for dropping bars of chocolate tied to parachutes during the airlift. To this day, he remains the most recognized figure from the airlift.
Gisela Raineri was working at the Rhein-Main Air Base at the time and got to know Halverson as she helped him construct parachutes for the candy bars and translated letters that Berlin kids wrote to him.
"Today brought back a lot of memories, some good and some bad," said Raineri.
---
---
---
---