Carstens takes command of Wiesbaden garrison
---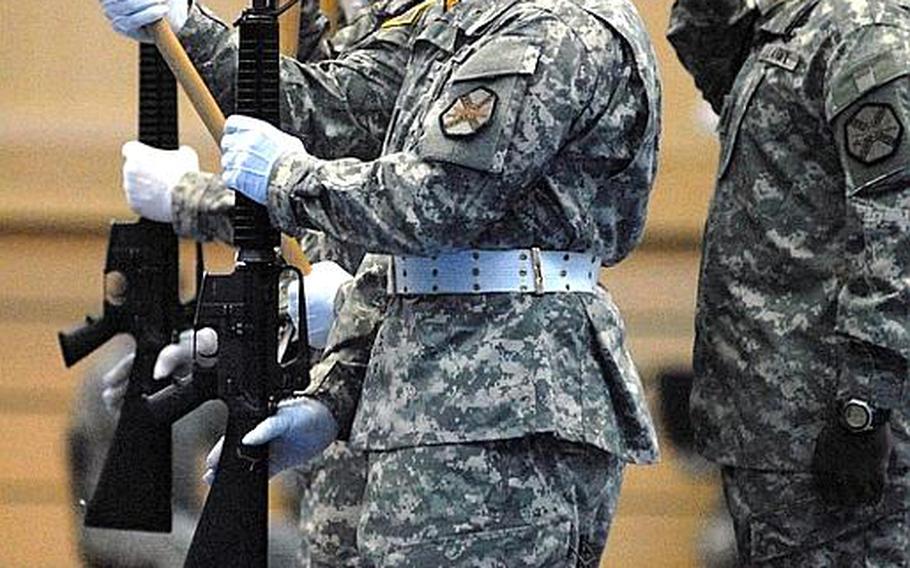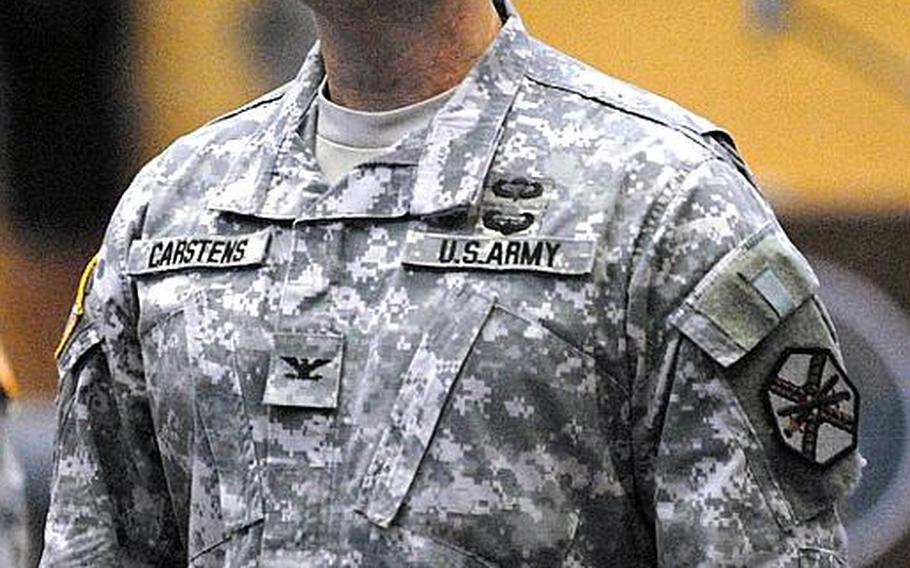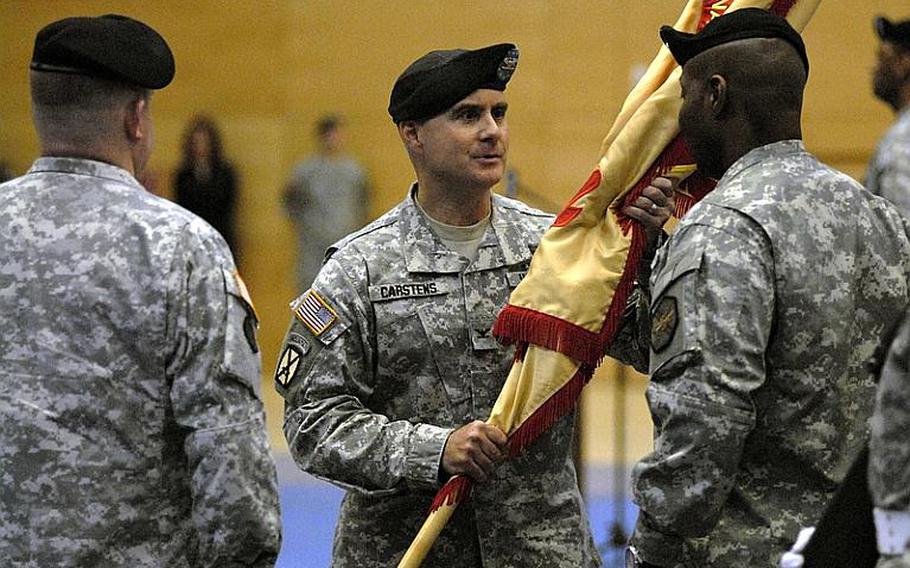 WIESBADEN, Germany — Col. David Carstens took the helm as U.S. Army Garrison Wiesbaden's commander Thursday.
It's a rapidly changing place.
"The Wiesbaden of three years ago is almost unrecognizable to what we see here today," said Installation Management Command-Europe director Kathleen Marin during a speech at Thursday's ceremony.
The Wiesbaden military community has a population of more than 16,500 people, including 2,700 soldiers, 3,000 American civilian employees, 1,140 German employees, 8,600 family members and 1,100 retirees, according to garrison officials.
The community's military population is expected to grow to 19,000 to 20,000 during Carstens' tenure as commander, according to garrison spokesman Karl Weisel.
A major reason for the influx is the relocation of U.S. Army Europe headquarters from Heidelberg to Wiesbaden. The move is scheduled to happen in phases, with the first USAREUR troops and employees arriving later this year.
Roger Gerber, chief of the transformation stationing management office at Wiesbaden Army Airfield, said a key component of the USAREUR move, the three-story, 285,000-square-foot Mission Command Center, is on track to open by October.
The $125 million command center is just part of the more than $500 million in construction projects for the garrison over the past few years.
Carstens said his last five months serving as executive officer to USAREUR's deputy commanding general will provide valuable insight for his new job and the challenges involved in relocating a headquarters element.
Carstens' father served in World War II as a U.S. infantryman after emigrating to the U.S. from Hildesheim, Germany, just prior to the war.
"Were my father alive today, he would be in awe of this ceremony. … Hearing our two nations' national anthems played together and seeing U.S. and German soldiers standing shoulder-to-shoulder would have brought a tear to his eye … as it does mine," Carstens told the crowd as he looked at the American and German troops in formation at Wiesbaden Army Airfield.
Carstens replaces Col. Jeffrey Dill, who served as the garrison commander since June of 2009. Dill was awarded the Legion of Merit before Thursday's ceremony and will remain in Wiesbaden as operations officer for V Corps.
---
---
---
---