'Best Warrior' formerly convicted of sexually assaulting mother-in-law gets new trial
by
Nancy Montgomery
January 23, 2020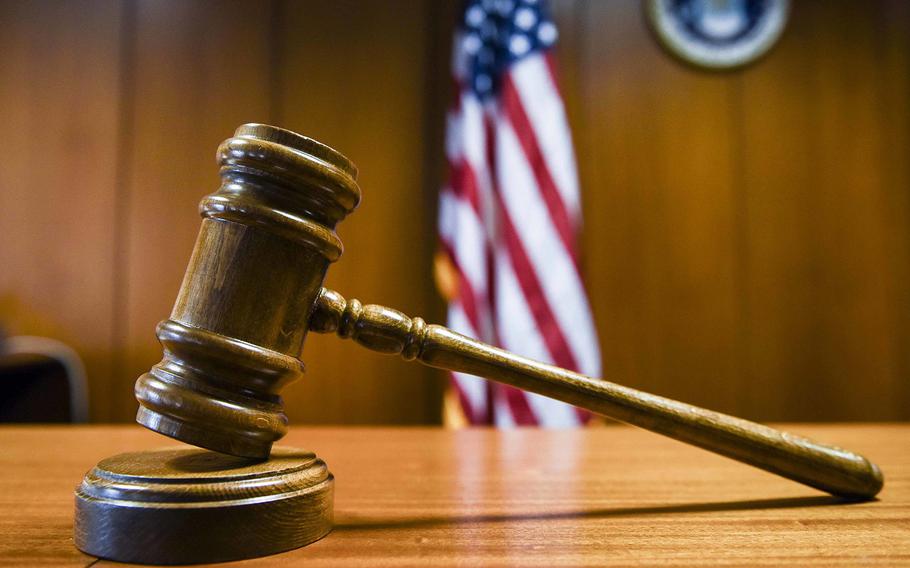 VICENZA, Italy — A soldier convicted of sexually assaulting his sleeping mother-in-law three years ago is being tried again after an Army court tossed the conviction because of a possibly biased juror.
Spc. Brian K. Hollenbeck new court-martial is scheduled to begin Tuesday. He was convicted in 2017 after his mother-in-law testified she'd awakened during a visit to her daughter and son-in-law to find evidence of sexual activity and Hollenbeck standing off to her side, court documents stated.
Hollenbeck, assigned to U.S. Army Africa and winner of the "Best Warrior" competition for the command in 2014, was sentenced to a dishonorable discharge and 3 1/2 years in prison.
But in June, the Army Court of Criminal Appeals set aside the verdict.
The court decided that questions a major on the jury had for a witness indicated the major had made up her mind to find Hollenbeck guilty before the case was completed.
"Do sexual predators look normal?" the major wanted to ask a forensic psychiatrist. "How common is it for a sexual predator to choose a family member as their victims?"
Jurors are instructed to keep an open mind until a case is complete and they begin deliberations.
Court-martial juries, unlike those in most state courts, are allowed to submit written questions during trial. Judges and lawyers preview the questions and determine whether they're allowable.
The major's questions were deemed inappropriate and were not asked. But the judge did not, as the defense requested, inquire further into the major's state of mind or remove her from the jury.
That was a mistake, the Army appellate court found.
"We cannot over-emphasize the importance to both judges and military justice practitioners of proactively identifying and addressing potential issues of panel member bias in a comprehensive fashion," the court said in its opinion.
The Army court primarily cited a 2012 appellate ruling to support its decision.
That case involved Marine Staff Sgt. Jeremy J. Nash, convicted in 2009 of long-term sexual abuse of three children and possessing child pornography. A gunnery sergeant on the jury submitted a question to ask if a witness believed "a pedophile can be rehabilitated?"
That question showed the gunnery sergeant was biased, the Court of Appeals for the Armed Forces ruled, and the judge should have removed him from the jury. Nash's conviction and 18-year prison sentence were overturned.
At Hollenbeck's 2017 trial, DNA testing revealed his semen on a pillowcase his mother-in-law gave to law enforcement.
But her daughter told the jury that she and Hollenbeck had sex on the pillow before her mother's arrival and that she had not washed the pillowcase.
Hollenbeck's defense argued that his mother-in-law's medications caused her to hallucinate a sexual assault that did not occur.
montgomery.nancy@stripes.com Twitter: @montgomerynance