Bavarian woodcarver to join Stallone, John Wayne in ranks of honorary Green Berets
---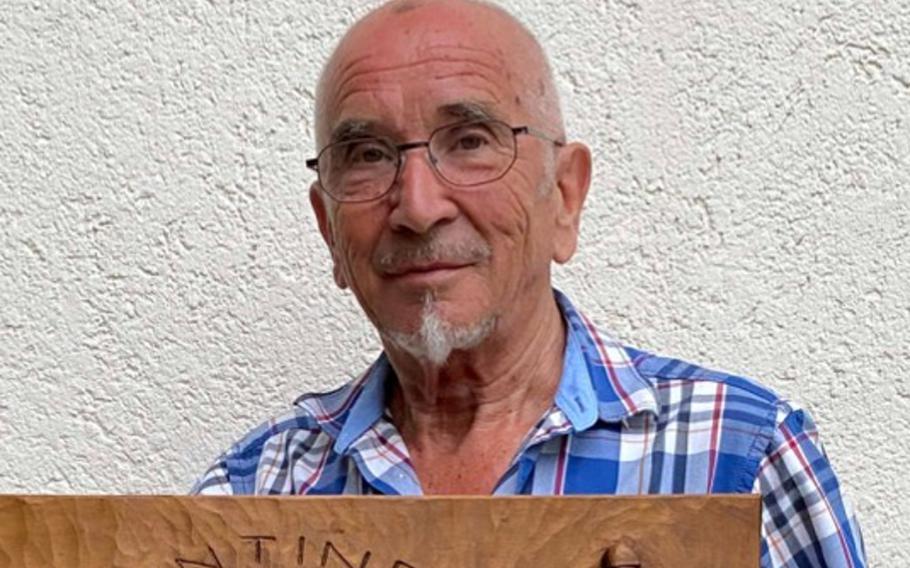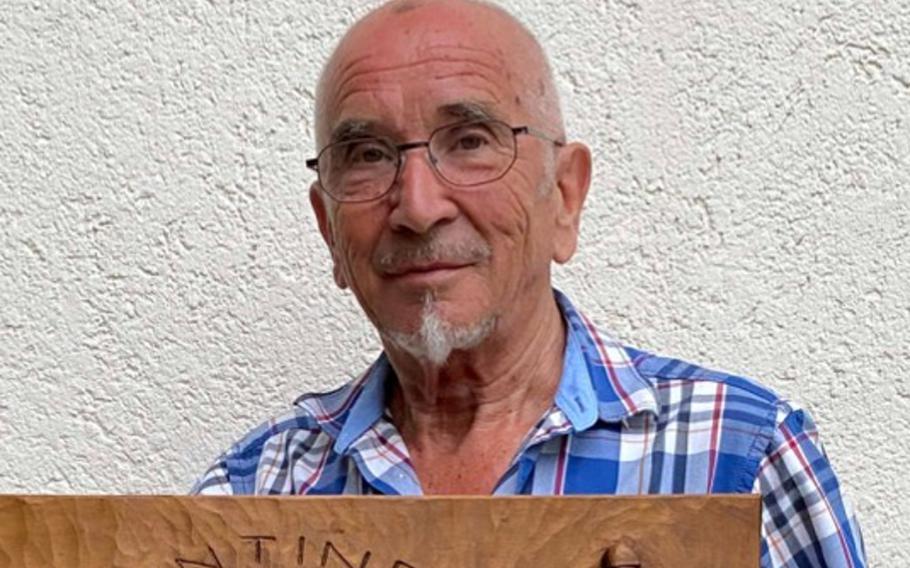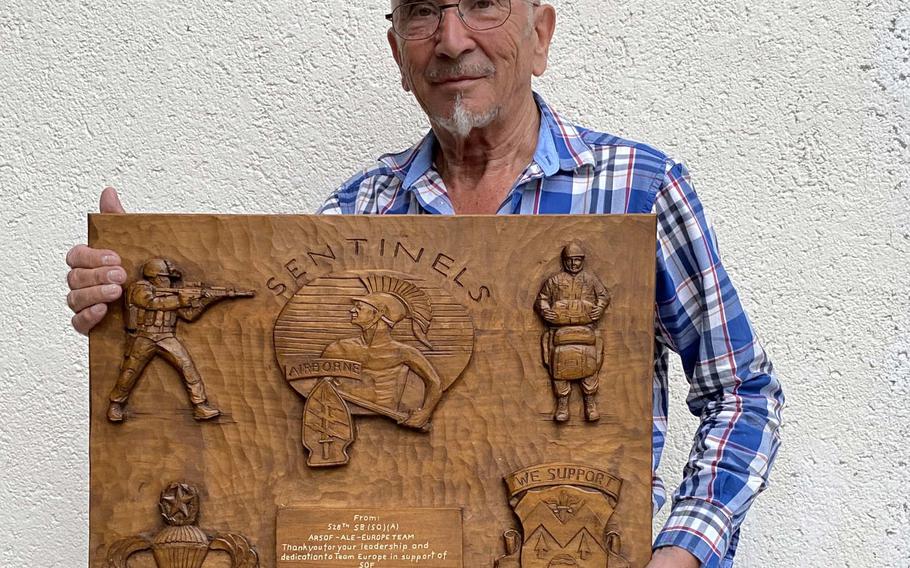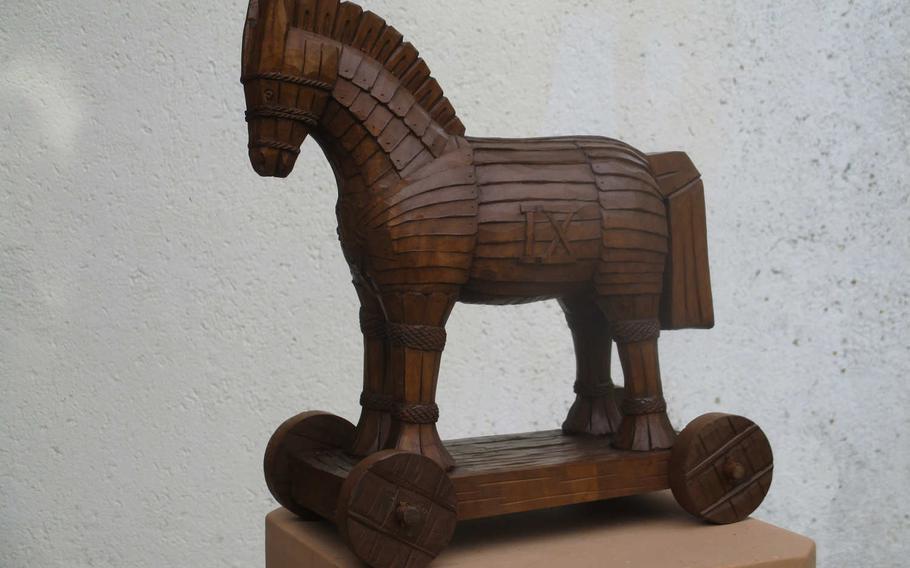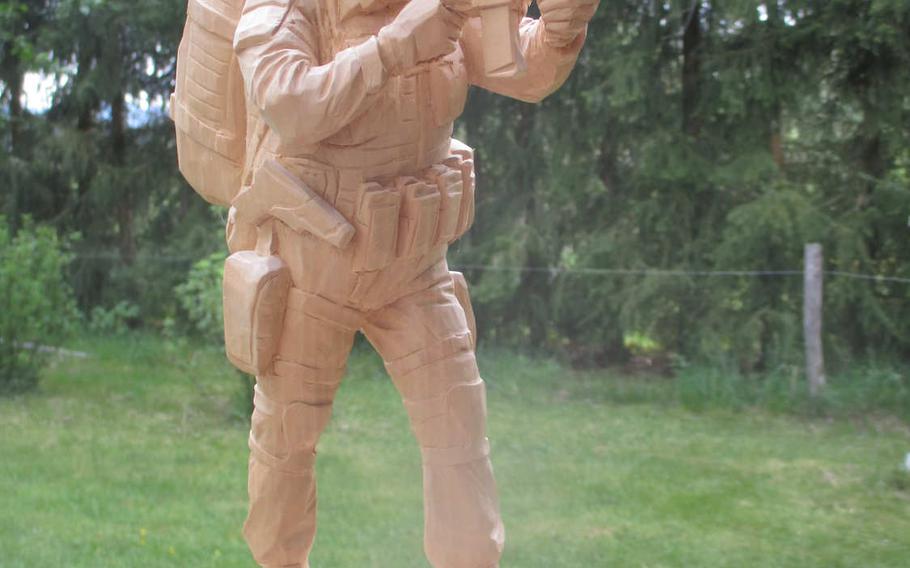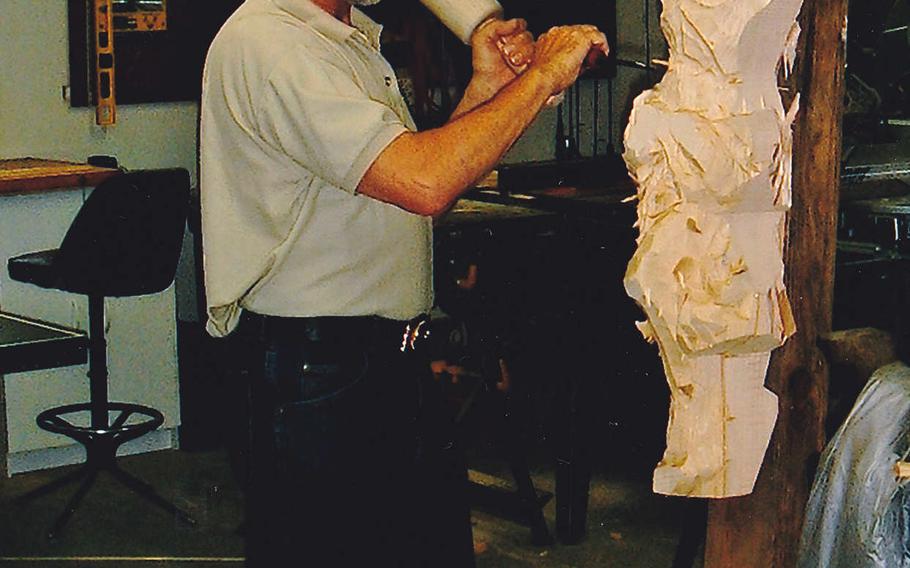 KAISERSLAUTERN, Germany — A German man who has made wood carvings for the 10th Special Forces Group for nearly 50 years has been nominated for a rare distinction — to become an honorary member of the Green Berets.
Sebastian Demmel will be the first German to receive the honor, U.S. Army Special Operations Command spokesman Lt. Col. Loren Bymer said in an email.
Once he is formally inducted, the 80-year-old Demmel will join a select club that includes President George H.W. Bush; actors John Wayne, Sylvester Stallone and Bo Derek; Snoopy; baseball Hall of Famer Bob Feller; and around a dozen others, according to the museum's list.
The date and place for an official induction ceremony have not yet been set, Army spokesman Maj. Juan Martinez said.
"This honor is a testament to your skill as a master woodworker and your decades of support to Special Forces units in Germany," the commander of Army Special Forces, Lt. Gen. Francis M. Beaudette, wrote in a letter that was presented to Demmel, along with a green beret, at an event in Stuttgart.
Demmel's bond with the 10th SFG goes back to 1972 when the group was based in Bad Toelz, about four miles from the Bavarian village of Sachsenkam, where the sculptor has lived all his life.
One day, a soldier drove by the artist's home and stopped to admire the wood carvings outside, Demmel said. The two struck up a conversation and the American commissioned a carving of the Trojan Horse badge that members of the 10th SFG have worn on their berets since 1956.
"After the first soldier came, more and more followed," Demmel said.
In the nearly 50 years since that meeting, Demmel has "hand-carved over 3,000 plaques and over 1,500 statues for members of the Special Forces Regiment," Martinez said in a statement.
His carvings are given to Special Forces personnel in recognition of a job well done or as going-away gifts, Martinez said.
They can be seen at Special Operations Command Europe headquarters in Stuttgart, and "grace the walls and mantles of Green Berets around the globe, including my own," Beaudette wrote in the letter announcing Demmel's nomination.
Beaudette wrote that the carving by Demmel that he received when he was commander of the 10th SFG was "the best gift I've received in my 31-year career."
Demmel's ties to the U.S. military go back much further than when he began making wood carvings for soldiers, he said.
Shortly after World War II, Demmel and other children used to run behind U.S. military vehicles as they drove through Sachsenkam, picking up chewing gum that the soldiers spat out and popping it into their mouths to see if it was still sweet. He and other boys also once got into a large American car and started eating the pears they found in a brown paper bag on the back seat.
When a U.S. soldier walked toward the car from an inn across the street, most of the boys ran away, leaving Demmel, the youngest, behind to face what he was sure would be a severe scolding.
"But the soldier simply picked me up, helped me out of the car and sent me on my way," Demmel said. "The fact that he didn't shout at me impresses me to this day."
Stars and Stripes reporters Karin Zeitvogel and Immanuel Johnson contributed to this report.
---
---
---
---