Aviano's 603rd Air control Squadron inactivates
By
Jason Duhr duhr.jason@stripes.com
August 29, 2013
---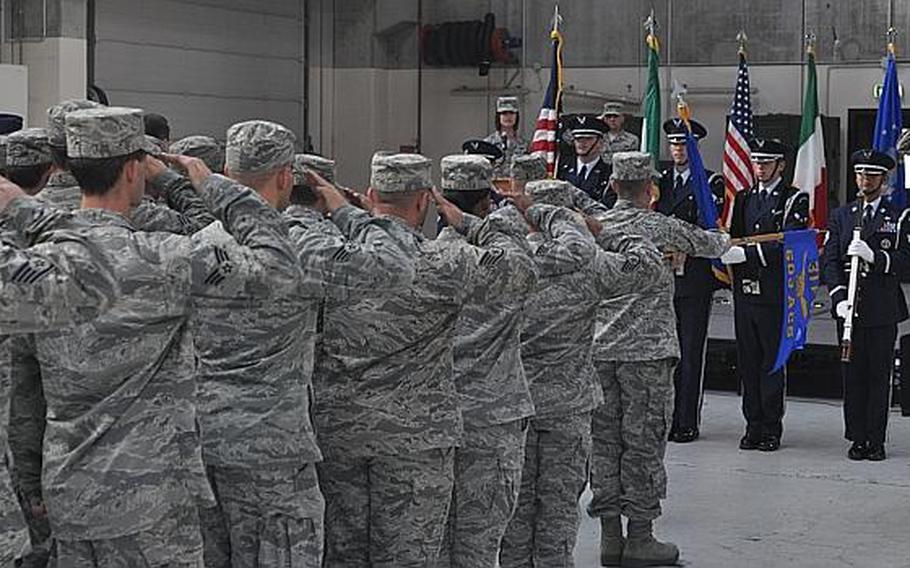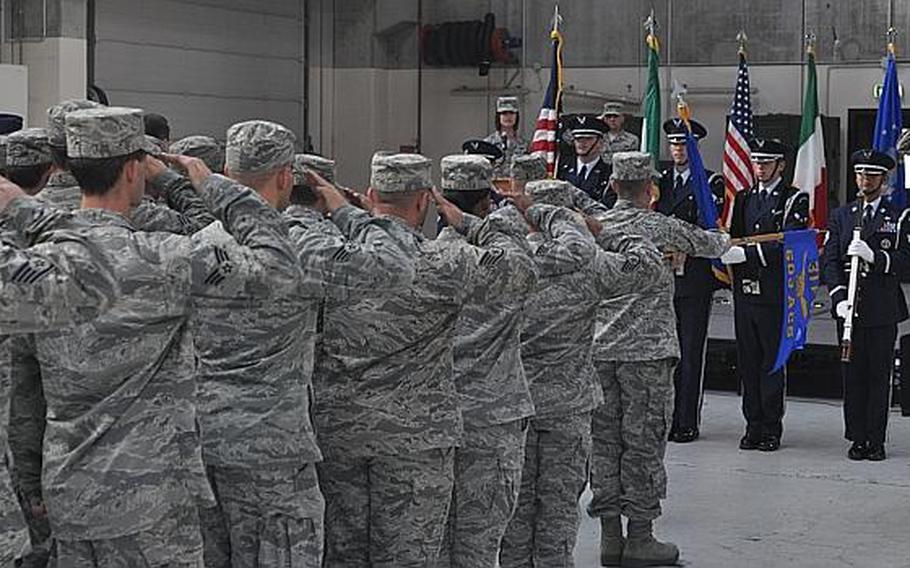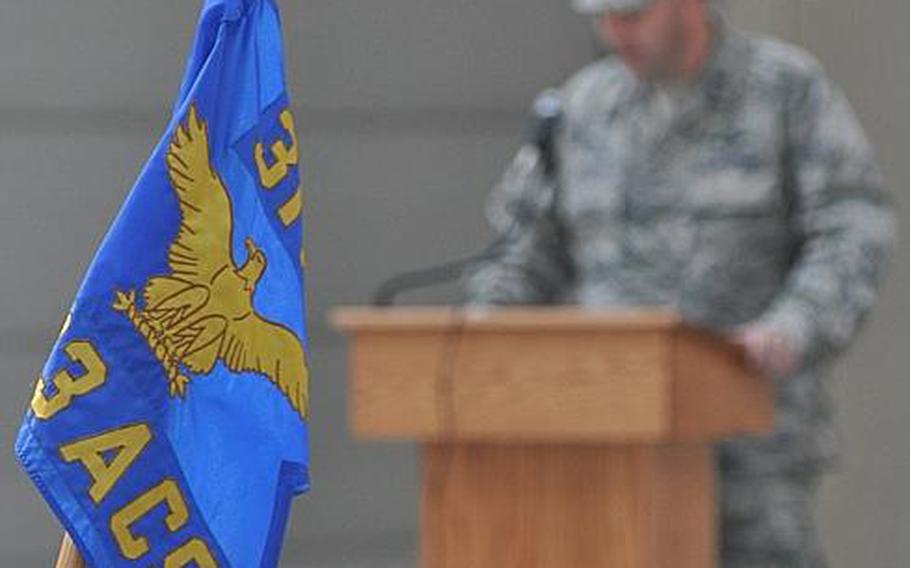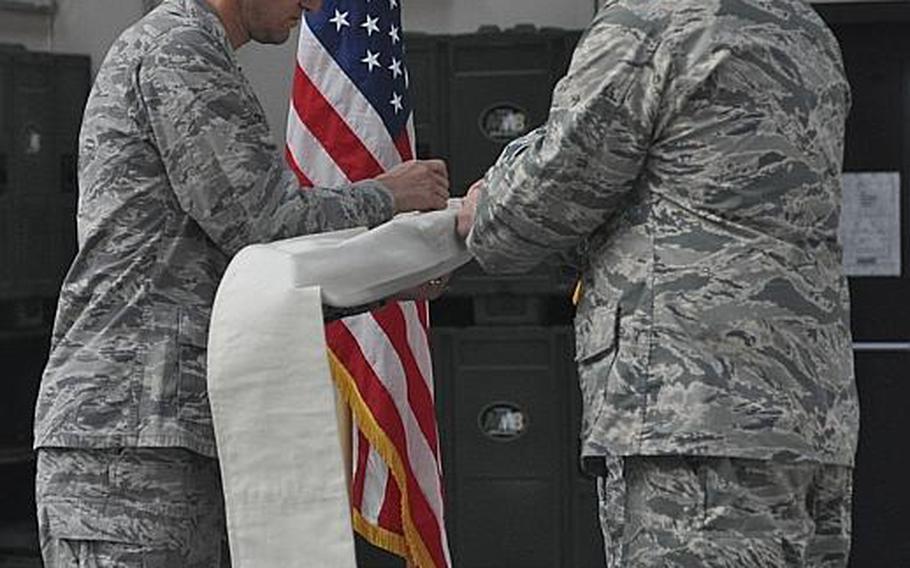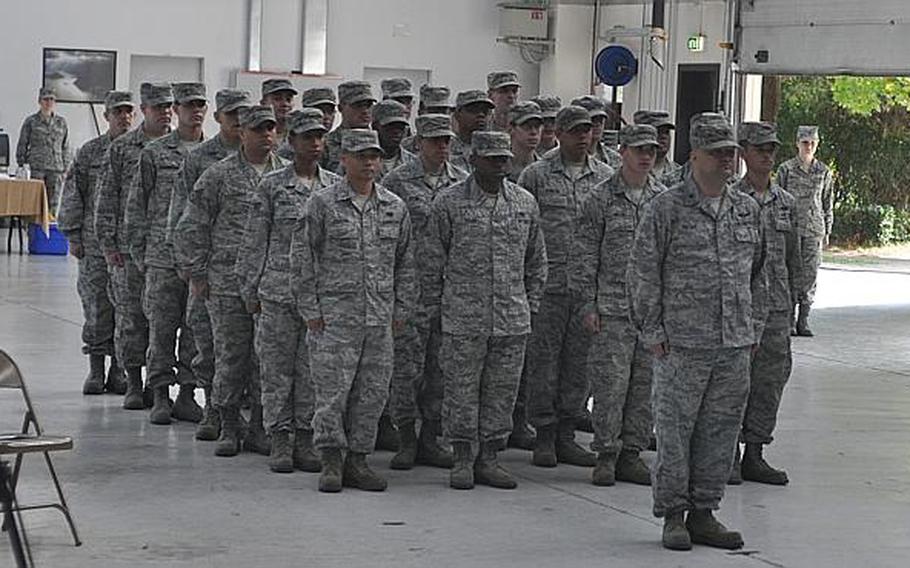 AVIANO, Italy — The commander of the 603rd Air Control Squadron knew when he took control of the unit nearly two years ago that this day would come – the fourth, and perhaps final, inactivation of the unit.
Lt. Col. Stephen V. Carocci had two missions to concentrate on when he took command: to deploy the 603rd downrange in support of ground operations, and to prepare the unit for inactivation.
Carocci followed through on both missions. The 603rd returned home from deployment in January and, on Thursday, it conducted an inactivation ceremony at Aviano Air Base.
Master Sgt. Anthony Porterfield held the unit's colors front and center on a stage in one of the 603rd's maintenance bays, while 25 of the unit's airmen stood at attention as Carocci and Col. Anthony D. Abernathy, commander of the 31st Fighter Wing Operations Group, cased the unit's colors. The colors will be packed up and sent to the National Museum of the U.S. Air Force at Wright-Patterson Air Force Base, Ohio.
---
---
---
---