Aviano power outage may affect services Wednesday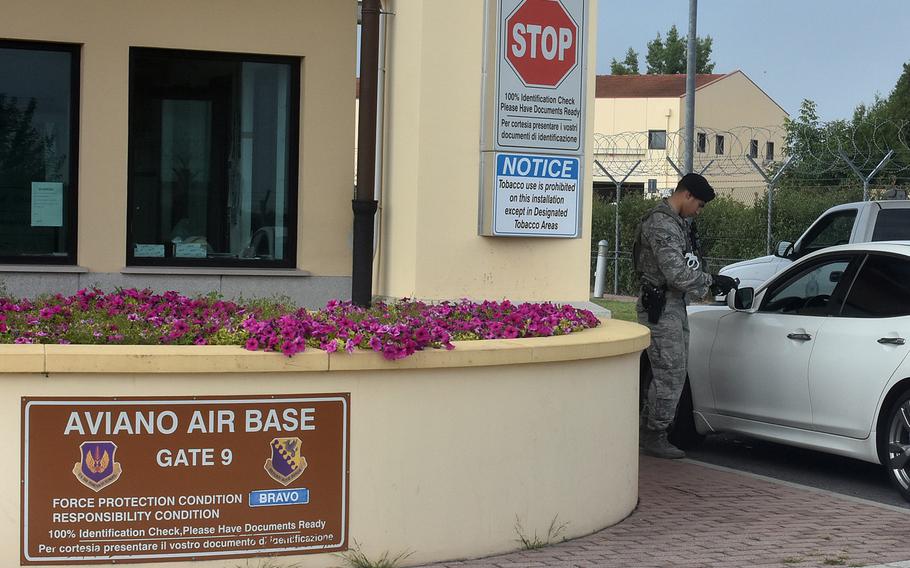 Workers were scrambling to restore power on Aviano Air Base on Tuesday, but base officials warned that the power outage may continue into a second day.
The outage, which officials said was due to a cut powerline in Area 2, forced the base's school to close early, and dental appointments and evening classes at the education center to be canceled Tuesday, the base's official Facebook page said.
A decision had not yet been made on whether services in Area 1 of the base would reopen Wednesday, a late afternoon post on the official Facebook page said.
Residents and workers were being directed to check the air base's Facebook page or the Aviano App for updates on the reopening of the schools, youth programs, education center and other sites.
When the power outage began Tuesday morning, school-age child care was provided only for children of mission essential personnel and child care workers.
The 31st Medical Group expected to provide limited services on the second day of the outage, it said on Facebook. All radiology and optometry appointments were canceled for the day, and family health and pediatrics would not be accepting walk-ins, the post said.
The pharmacy would only be dispensing emergency medications and all dental appointments before noon were cancelled. All morning appointments with public health were also cancelled, and there would be no pre-deployment screenings or occupational health or audiogram services.
The appointment line, sick clinic and immunizations would also be unavailable. It was not yet clear whether women's health services would be available.
"Thank you for your patience," the medical group's posting said. "We look forward to serving you at full capacity when the power is restored."
A full list of the affected medical services is available on the medical group's Facebook page.