Avengers return to Grafenwoehr range after long absence
---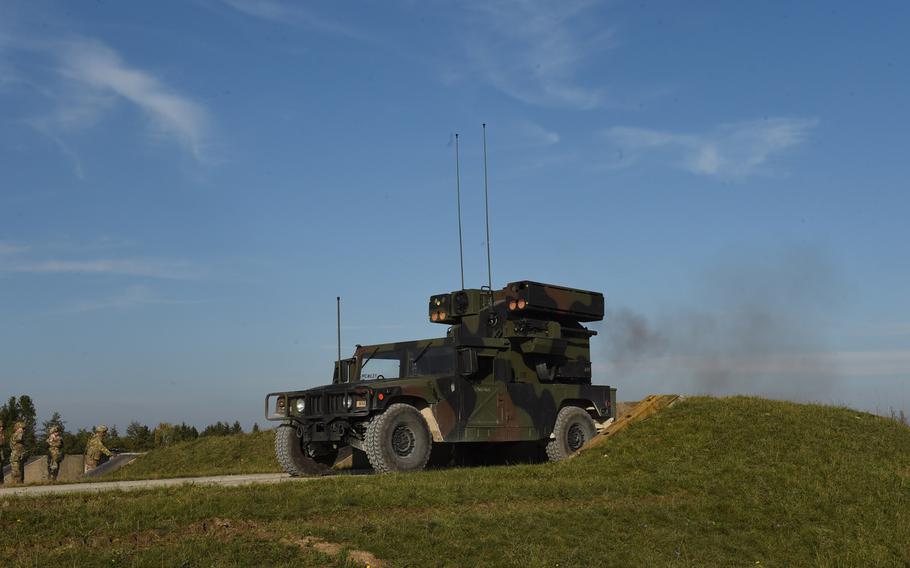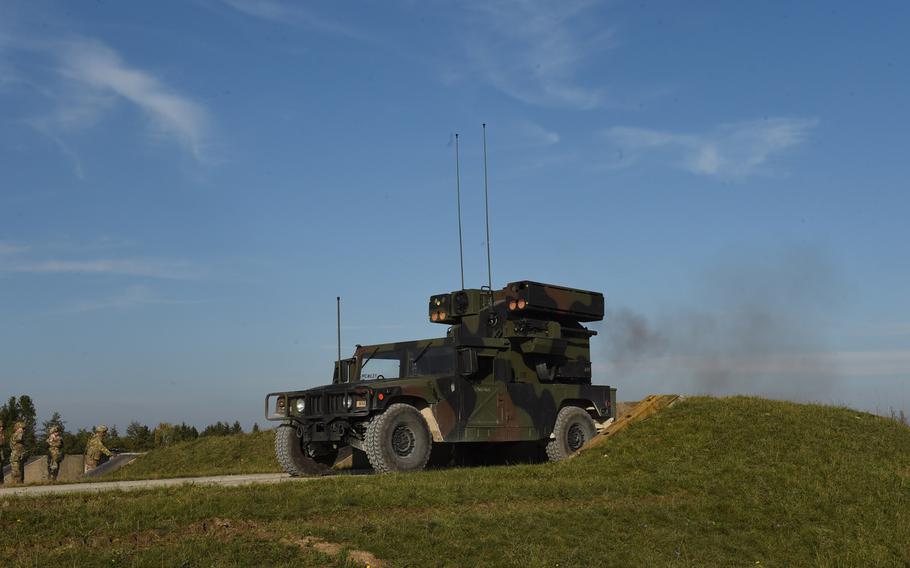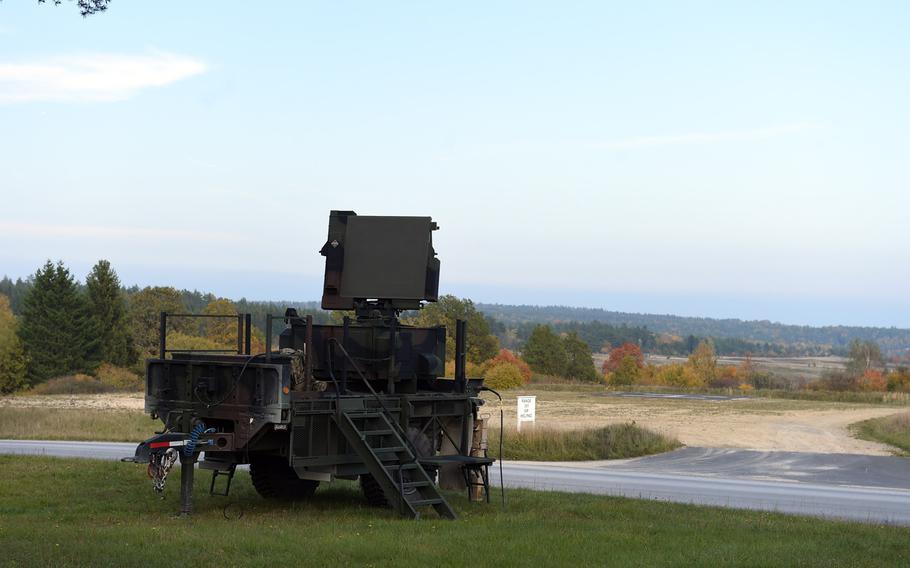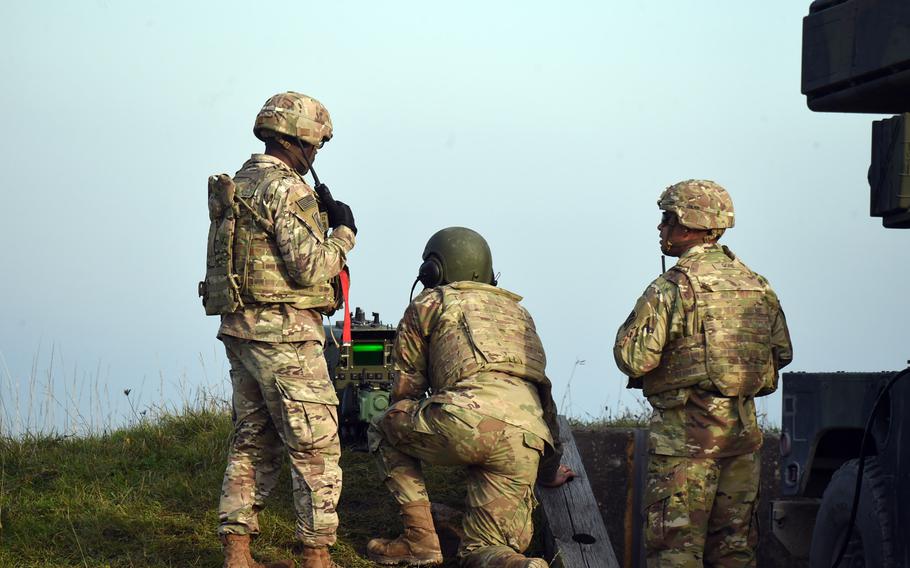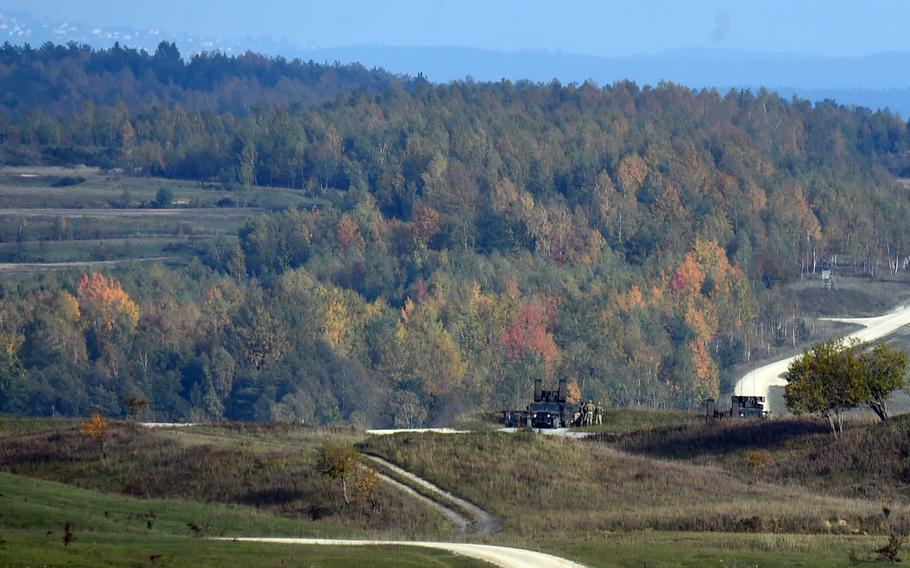 GRAFENWOEHR, Germany — Soldiers armed with Avenger air defense systems are shooting down drones in southeast Germany this week for the first time in more than a decade.
This weeklong training at the Grafenwoehr Training Area marks the return of short-range air defense for U.S. troops in Europe, soldiers on the ground said.
"The Germans working here on the range haven't seen these [Avenger] systems in more than a decade," said Maj. Mario Malpica, the 5th Battalion, 4th Air Defense Artillery Regiment operations officer. "We're back."
The soldiers used the Avenger, an anti-aircraft system that mounts to the back of a Humvee, to take out ground targets and enemy helicopters, which were simulated by remote-piloted drones. The system includes Stinger missiles and a .50-caliber machine gun.
Last year, the Army activated the first short-range air defense unit to be stationed in Germany since the end of the Cold War drawdown. The battalion replaced rotations of National Guard Avenger battalions, which did not participate in live fire exercises at Grafenwoehr, Army official said.
The U.S. has been using continuous rotations of soldiers in Europe, in place of more permanently stationed troops in Europe, in recent years.
This training comes as the Army has focused more attention on Eastern Europe, since a resurgent Russia annexed Ukraine's Crimean Peninsula in 2014.
The battalion is filling a critical gap in the Army's defense in Europe, Malpica said. Its mission is to aid the Army units permanently assigned to Europe, including the 2nd Cavalry Regiment and the 173rd Airborne Brigade.
If those ground units were attacked, the Avengers would try to knock enemy targets out of the sky, Malpica said.
In addition to the Avenger systems, the battalion also maintains AN/MPQ-64 Sentinel radars, which can detect aircraft flying at about 25 miles away.
The battalion has participated in several exercises since the Avenger unit assembled last year. But it has taken about a year for them to get the clearance to conduct live-fire training at Grafenwoehr, the Army's largest overseas training area, because extensive drone use takes longer for German government approval, Army officials said.
egnash.martin@stripes.com Twitter: @Marty_Stripe
---
---
---
---