Austrian police clash with people protesting border closure
---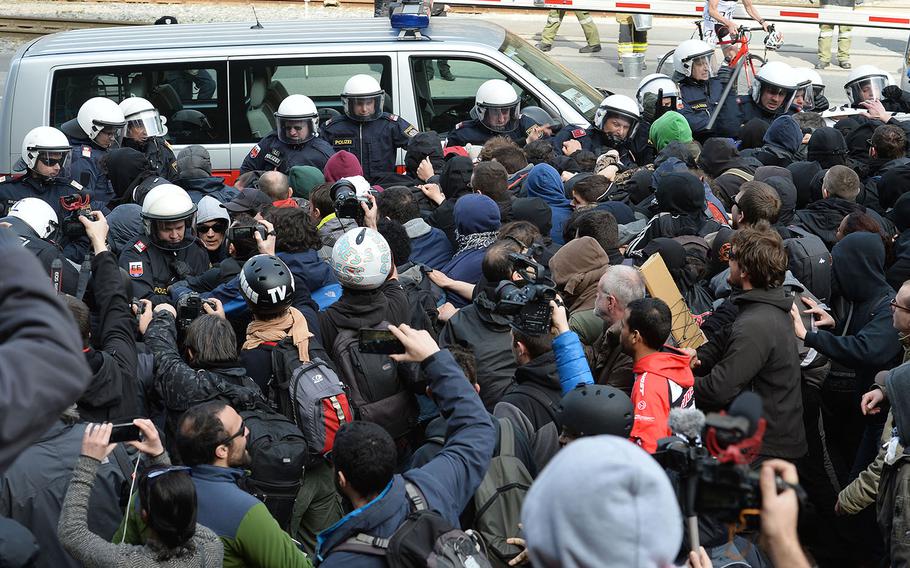 BERLIN — Austrian police have clashed with protesters demonstrating against the closure of Europe's borders to migrants.
About 1,500 people took part Sunday in a protest at the Brenner border crossing between Austria and Italy.
Toward the end of a peaceful march dozens of protesters tried to break through a line of Austrian police in riot gear.
Police used batons and pepper spray to drive back the protesters, some of who threw bottles and rocks at the officers.
The Austrian daily the Tiroler Tageszeitung reported on its website that two police officers were injured.
Several European Union countries have responded to the influx of migrants from across the Mediterranean by reintroducing border controls along their previously open frontiers.
---
---
---
---