Army looking to conduct combat medic training on live animals in Germany
by
Marcus Kloeckner Seth Robson
June 3, 2010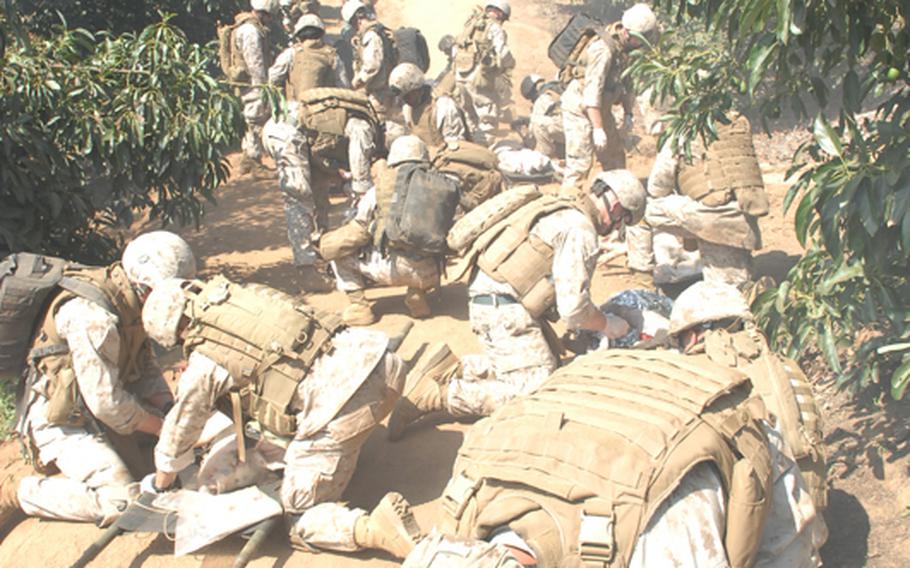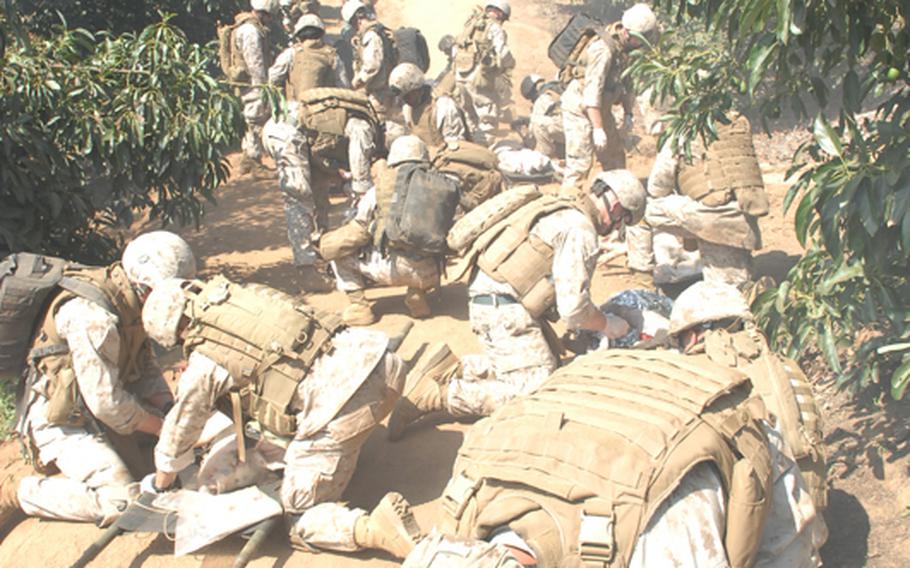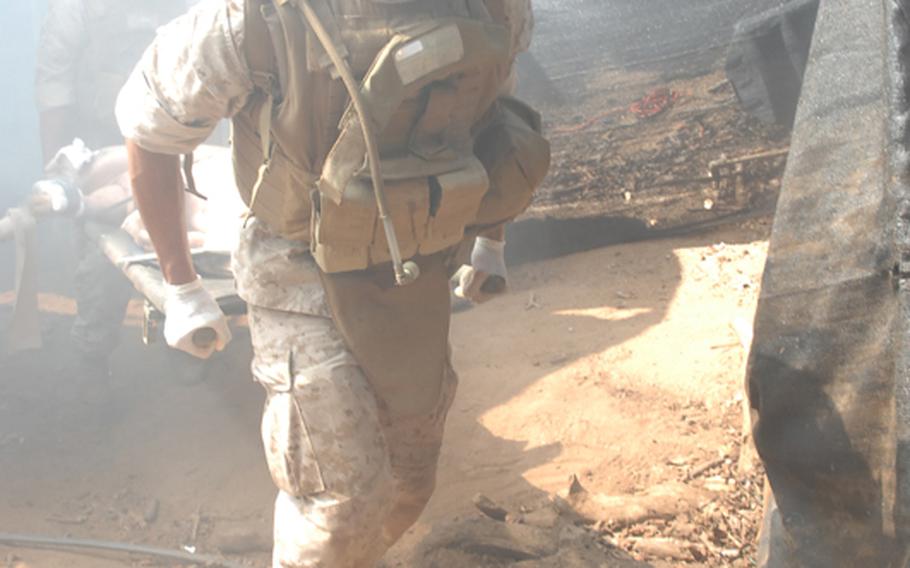 GRAFENWÖHR, Germany — German animal rights activists are protesting a U.S. Army plan to use live animals to train combat medics on how to treat battlefield injuries.
U.S. Army Europe is working on an agreement with the German government to conduct the training at Joint Multinational Training Command facilities in Bavaria, command spokesman Bruce Anderson said last week.
"We have notified the applicable agencies ... and we are in the process of demonstrating to the Bavarian authorities that the training is in conformity with the German Animal Protection Act," he said.
But an animal rights group, Doctors Against Animal Experiments Germany, got wind of the plans and has called for people to protest the practice, details of which can be found on the group's website — www.aerzte-gegen-tierversuche.de.
Pigs and goats will be anesthetized and cut with scalpels during the training at Grafenwöhr Training Area and other U.S. facilities, the website states, adding that about 10 animals will be required to train 30 medics.
Attempts to reach the animal rights group via telephone were unsuccessful. The activists claim that the training would be senseless since animals have different anatomies than humans, according to the website.
But, the "use of live tissue best simulates the challenges and stress inherent in stopping actual bleeding," Maj. Gen. Gale S. Pollock, then the Army surgeon general, told Congress in 2007.
Massive hemorrhage is the largest preventable killer of troops on the battlefield, according to a paper prepared by David Morehouse of Deployment Medicine International, which runs the Army training.
The live-tissue training — now mandatory for deploying brigade combat teams — has not been done in Europe before, Anderson said.
All procedures on the animals are conducted under exacting medical protocols.
"Animals used in combat trauma training are supported and monitored by well-trained, experienced veterinary staff to ensure that appropriate anesthesia and analgesia prevent them from experiencing pain or distress," he said. "They are deeply anesthetized before any procedures are carried out and remain unconscious the entire time."
Trained, experienced instructors inflict wounds to the animals using surgical instruments, Anderson said.
"When training is complete, the animals are euthanized without ever regaining consciousness," he said. "Their remains are respectfully disposed of in accordance with the strictest laws and regulations."
Effective combat trauma training and treatment in support of recent combat operations have contributed to the lowest killed-in-action rate in military history, Anderson said.
"Combat trauma courses train medical personnel to diagnose and successfully treat injuries and save lives," he said. "The use of animals in this training is an essential component."
Sgt. 1st Class Matthew Sims, 30, of St. Charles, Mo., the senior medic with the 15th Engineer Battalion out of Schweinfurt, Germany, practiced the medical procedures on live goats at Fort Sam Houston, Texas, in 2006.
During the training, medics inserted tubes into goats' necks to allow them to breathe, stuck needles into chests to re-inflate collapsed lungs, cut veins to insert catheters and used bandages and tourniquets to stop bleeding from ruptured femoral arteries, he said.
"Going in there and seeing what it looks like inside a live tissue animal was great," he said.
After the training, Sims deployed to Camp Taji, Iraq, where he repeated the procedures many times on wounded soldiers, he said.
During the deployment, he found out how it felt to be the subject of some of the procedures: He was shot in the head, hit in the legs by shrapnel and had a lung punctured in a mortar attack, he said.
After the mortar attack, Sims said, he was able to give instructions to another soldier who used a needle to re-inflate his collapsed lung.
"I do feel bad for the animals but, unfortunately, I feel it is 100 percent necessary to save the lives of humans," he said. "Without that training I probably wouldn't have been able to save half the people I saved downrange, myself included."
kloecknerm@estripes.osd.mil
robsons@estripes.osd.mil
---
---
---
---