Army in Germany will stop subsidizing AFN programming in military housing
by
Jennifer H. Svan
June 8, 2020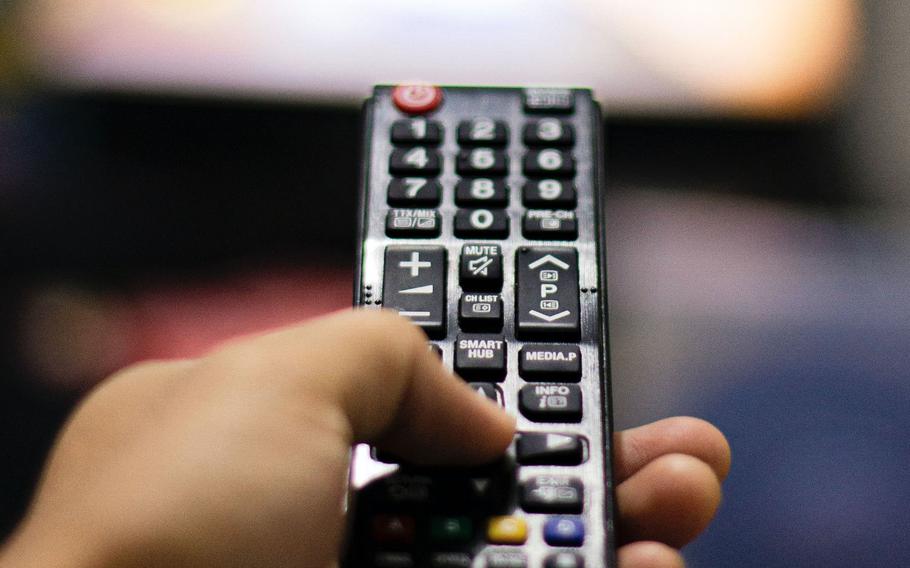 KAISERSLAUTERN, Germany — The American Forces Network will no longer be provided for free via cable to military family housing and barracks at Army bases in Germany, starting this fall, officials said.
The discontinuation of free AFN programming coincides with the end of a five-year U.S. government contract for the service and the increasing popularity of streaming services in Germany, Army officials said.
"We see a trend happening where people are using streaming services, like Netflix, Amazon Prime, for their individualized content consumption," said Mark Heeter, a spokesman for Installation Management Command Directorate-Europe.
The AFN signal is expected to drop Sept. 27, Heeter said. That's when the five-year, $7.3 million contract between IMCOM-Europe and cable service provider TKS to subsidize AFN television programming in base housing expires.
The change affects about 30,000 cable connections in military family housing, barracks and government-leased off-post housing at five Army garrisons in Germany: Ansbach, Rheinland-Pfalz, Stuttgart, Bavaria and Wiesbaden.
Officials are evaluating the possibility of continuing the service in barracks, Heeter said, with units having the option of funding it for their soldiers. Residents in other countries won't be affected, since the contract is specific to Germany, he said.
Off-post residents using satellite dishes with decoders and customers who have a TKS easyTV package will also not be affected by the change, IMCOM-Europe officials said in a statement.
Service members living on Army bases can elect to pay for AFN programming after the service is discontinued, IMCOM said in a statement. The cost will depend on whether they opt for the basic AFN package or bundle it with additional U.S. cable and network channels.
Basic AFN programming will continue to be provided for free to people living in military family housing on Kapaun, Landstuhl, Ramstein and Vogelweh, all in the Kaiserslautern area, Ramstein officials said.
Free service will also continue in common areas like fitness centers and dining facilities, and in Air Force dorm common rooms, but not in individual rooms.
Despite the changes, AFN is still considered a "very, very valuable command information" source for U.S. forces in Germany, Heeter said.
A TKS representative reached by phone Monday said he could not discuss AFN programming costs with a reporter.
svan.jennifer@stripes.com Twitter: @stripesktown