Army in Europe sets new air conditioning policy after scorching summer
---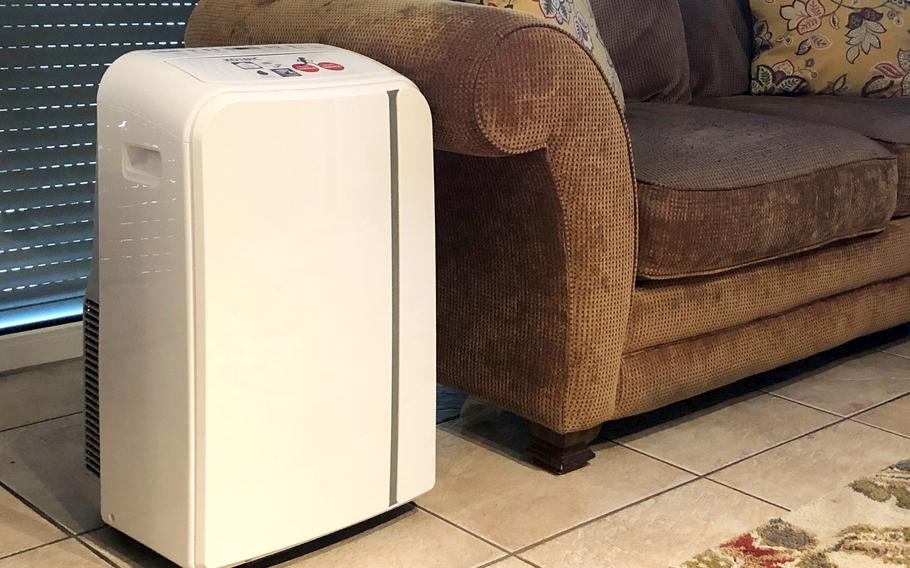 STUTTGART, Germany — Garrison commanders in Europe now have the authority to approve the use of portable air conditioning units in base family housing, eliminating the need to seek higher command backing, according to a new Army policy.
The decision to adjust the Army's air conditioning rules comes after one of the hottest summers on record in Germany, where historically moderate temperatures have steadily risen in recent decades.
Installation Management Command-Europe last month modified its regulations so that garrison commanders next summer can approve requests to use cooling devices during the hottest parts of the day. Previously, IMCOM-E had to review air conditioning unit use requests, unless they were medically approved.
"To minimize electrical system impacts and energy costs, portable cooling device use is to be limited to peak heat hours," the new policy states. "Fans and natural ventilation are to be used during evening hours."
The policy explanation, posted by U.S. Army Garrison Rheinland-Pfalz, did not specify what would constitute peak heat hours. However, in the months ahead, individual bases are expected to roll out how the policy change will be implemented.
Last summer, IMCOM-E officials launched a review of its policies in the light of weather trends.
German Meteorological Service records show a sharp increase in hot days over time. In the Kaiserslautern area, home to 50,000 Americans connected to the military, there were just 39 days above 86 degrees between 1975 and 1980 and 50 days from 1985-1990. But from 2014 to June 2019, there were 98 days above 86 degrees, the meteorological service reported.
Under the regulation change, the purchase and maintenance of portable units is the tenant's responsibility, as are costs related to repair or any damage connected to their use.
Devices also must meet a European Union energy label designation of "A+" or better. Window units, through-the-wall heat pumps and cooling units that require modification to government property are prohibited, the policy states.
Garrison commanders can also approve the use of portable cooling devices in other facilities on post "when justified due to life, health or safety."
Air Force policy in Germany generally prevents air conditioning unit use in base housing. A Ramstein Air Base spokesman said Wednesday that no changes are being discussed.
Stars and Stripes reporter Brian Ferguson contributed to this report.
vandiver.john@stripes.com Twitter: @john_vandiver
---
---
---
---