Army general in Germany suspended pending investigation
by
John Vandiver
June 4, 2020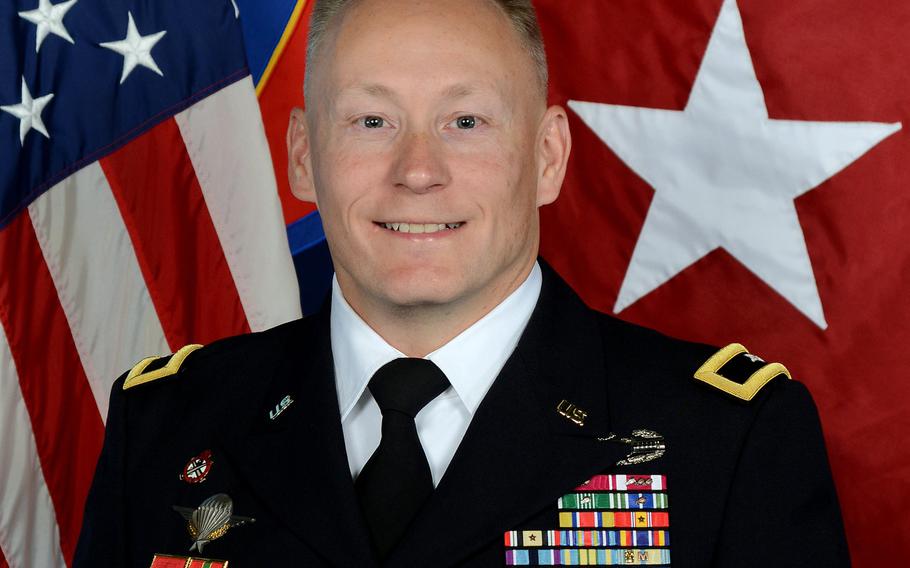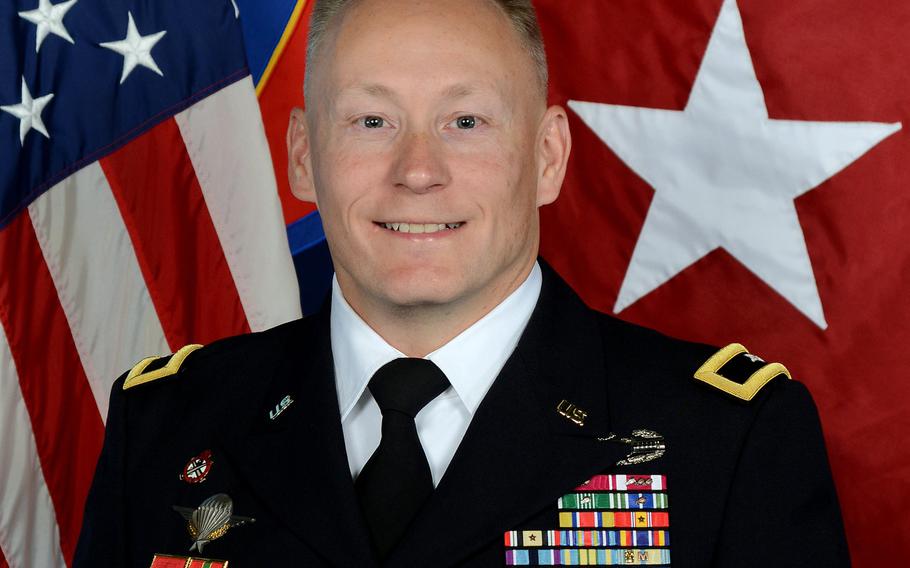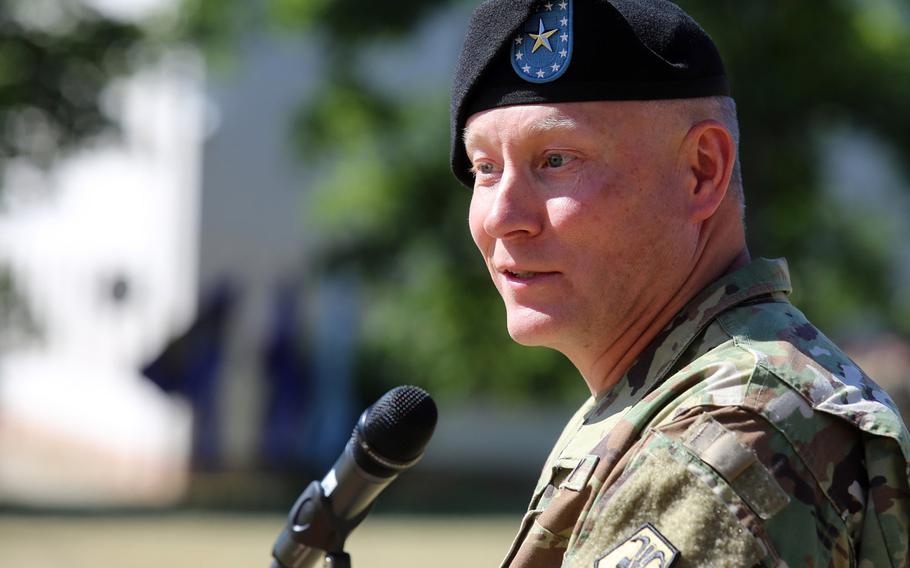 STUTTGART, Germany — The one-star general who commands the Army's reserve headquarters in Europe was suspended this week, pending the outcome of an internal probe, U.S. Army Europe said.
Brig. Gen. Michael Harvey, who leads the 7th Mission Support Command and also serves as deputy commanding general of the 21st Theater Sustainment Command, is under investigation for a matter that "does not involve criminal activity or safety," USAREUR said in a statement Wednesday.
Harvey was removed from his position Tuesday. Col. Douglas A. LeVien, a 21st TSC deputy commanding officer, was named acting commander of the 7th MSC.
"No further information will be released until the investigation is complete," USAREUR said in a statement.
The 21st TSC manages logistics for the Army in Europe and plays a key role in getting supplies to forces operating at relatively austere outposts in places like Poland. It also supports U.S. Africa Command.
Harvey, a native of Piney Flats, Tenn., assumed command of the 7th MSC in June 2019.
LeVien takes over with extensive logistics experience. Before arriving at the 21st TSC, he commanded the 406th Army Field Support Brigade out of Fort Bragg, N.C. He then deployed with the XVIII Airborne Corps to serve as the "Kobane Landing Zone, Syria Base Commander," from September 2018 to May 2019, his biography said.
The mission of the 7th MSC is to function as the Army's forward-based headquarters in Europe and provide soldiers to the service's various units supporting U.S. European Command.
vandiver.john@stripes.com Twitter: @john_vandiver