Army deserter says he is right to oppose war
by
Kevin Dougherty
April 7, 2011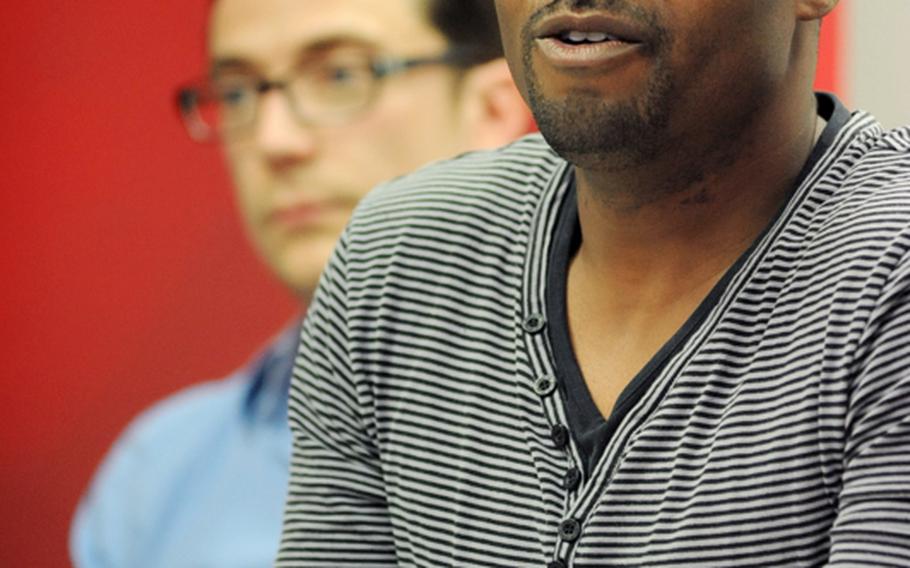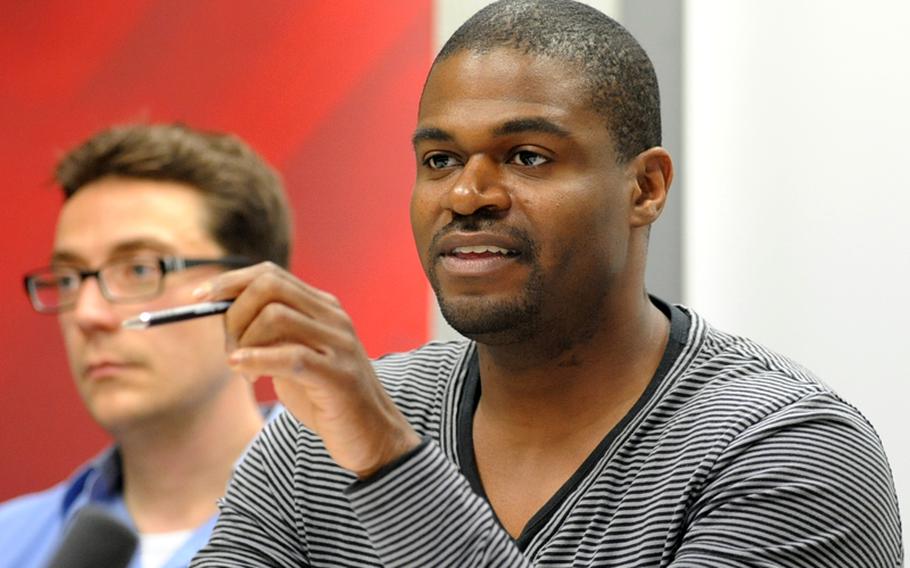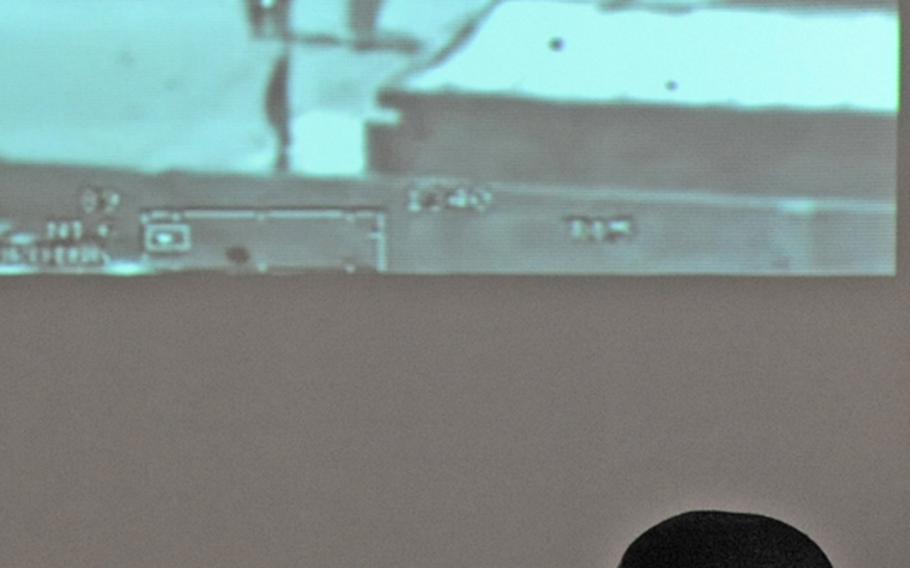 FRANKFURT, Germany — André Shepherd doesn't want to spend the rest of his life looking "over his shoulder" and wondering if he "will be taken away" at any moment for deserting his Army post four years ago to avoid a tour of duty in Iraq.
But Thursday, he acknowledged that, at least for the near future, he'll have to watch his back while his quest for political asylum in Germany continues. Shepherd has two weeks to file an appeal challenging a German ruling this week that denied his application for asylum.
He said he is saddened by the decision, but confident he will prevail in the end. He and his attorney, Reinhard Marx, question the reasoning behind the ruling, arguing it's applicable in a criminal case but not in a situation involving a refugee.
"How many more countries is my homeland planning to invade, chasing phantom threats?" Shepherd postulated during a news conference in Frankfurt. "How long are we going to let this madness continue? If we as human beings do not stand together for what's right — and soon, we might not have a tomorrow to debate about it."
News of his application's rejection by the German Interior Ministry's office for migration and refugees spawned harsh rebukes by U.S. servicemembers. On the Stars and Stripes' website some advocated revoking his American citizenship. Others said he should be put to death, or, at the very least, endure years of hard labor in a military prison. Words such as "bad apple" and "coward" were invoked.
Shepherd admits he is bothered by the criticism of his many detractors, especially those in uniform.
"Please do the research," he said, referring to the war in Iraq. "Think about it. I really don't believe I'm a traitor. I believe it's our duty to stand up and say 'no' sometimes."
The Pentagon was not able to give specific number of deserters in the last decade, but between 2001 and 2006 at least 8,000 members of the military had deserted, according to a USA Today story that cited Pentagon records.
U.S. Army Europe officials said the status of forces agreement with Germany generally precludes the U.S. military from arresting people off base, including its own personnel. Such action is better left up to German authorities, they said.
In Shepherd's case, because he is appealing the ruling and because he is married to a German national, local officials probably won't touch him, said Hanns-Christian Salger, a law professor at Goethe University in Frankfurt.
That would obviously change if he commits a crime in Germany, a crime separate from his beef with the U.S. Army, Salger added.
Shepherd, 33, has been on the lam since April 2007, when the helicopter mechanic left his unit in Katterbach shortly before it was due to return to Iraq for a second tour.
"It's not a crime in Germany if you defect from a foreign army," Salger said.
Theoretically, Salger said, it's possible for German police to arrest Shepherd, or someone else sought by a foreign government. Lawyers refer to it as "international comity," an act of courtesy between friendly nations. While someone like Osama bin Laden would be an obvious candidate for such "politeness," as Salger called it, Shepherd doesn't come close.
Salger said due to Germany's abstention from the allied military action in Libya, the political situation is tricky. Germany doesn't want to "alienate the Americans any further," Salger said, but U.S. President Barrack Obama has issues, too, particularly his decision to reverse course and keep the U.S. military prison at Guantanamo Bay, Cuba, open. Germany opposes the extension.
"Everybody would prefer to forget about it," Salger said of the Shepherd case. "What can you win out of this case? This is not in the interest of the U.S. and it's not in the interest of Germany to alienate America any further."