Americans, Italians mourn fallen, celebrate friendship
by
Norman Llamas
September 9, 2018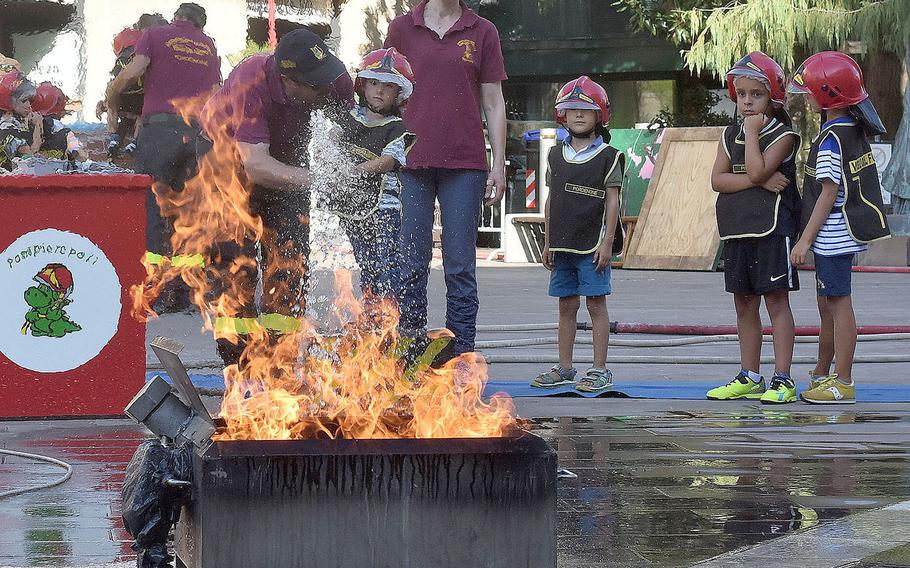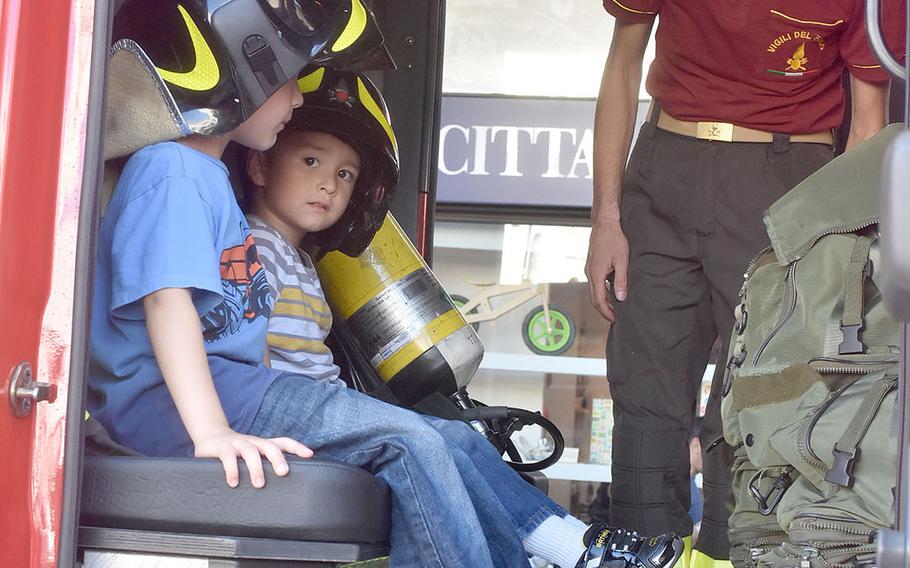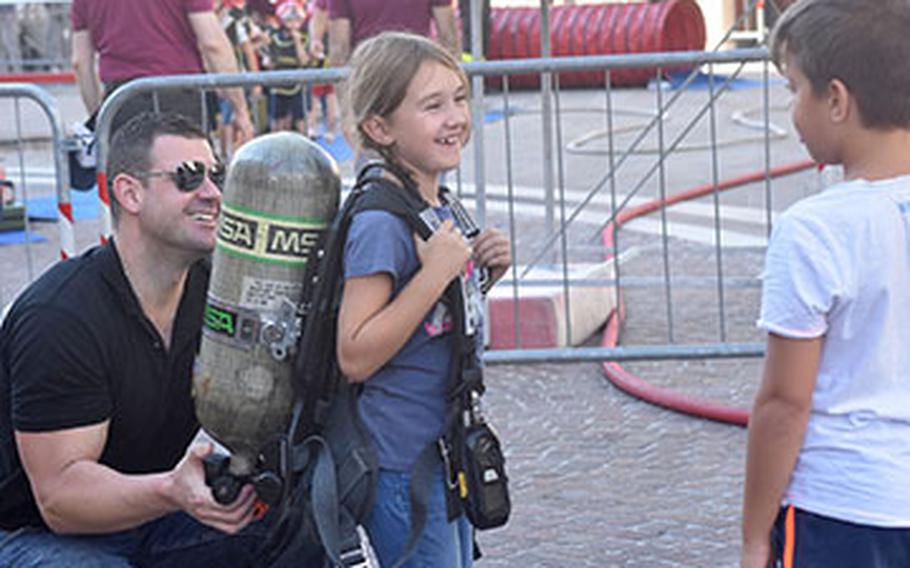 PORDENONE, Italy - The 17th annual Italian-American Friendship Festival drew hundreds Saturday to a celebration and memorial in the largest city nearest Aviano Air Base.
This year's festival included sporting events in soccer, basketball and volleyball featuring players from both countries. Additionally, firefighters from the 31st Fighter Wing and the Vigili del Fuoco of Pordenone organized events such as fire truck exhibitions and an arrangement of vehicles that were displayed in a protected area for children who wanted to try their hand at seeing what it's like to be a firefighter. The military canine unit of the wing's security forces also set up a demonstration with trained dogs.
During the formal opening ceremony, which took place at the Piazza Ellero dei Mille, firefighters helped raise both the Italian and American flags as well as lay a memorial wreath.
The event was originally started by the Honorary Squadron Commander Association to honor the lives lost during the 9/11 terrorist attacks and has evolved into an annual celebration of the close friendship between the Italian and the American communities around the Aviano Air Base.