Americans and Italians protest together against racism
by
Nancy Montgomery
June 6, 2020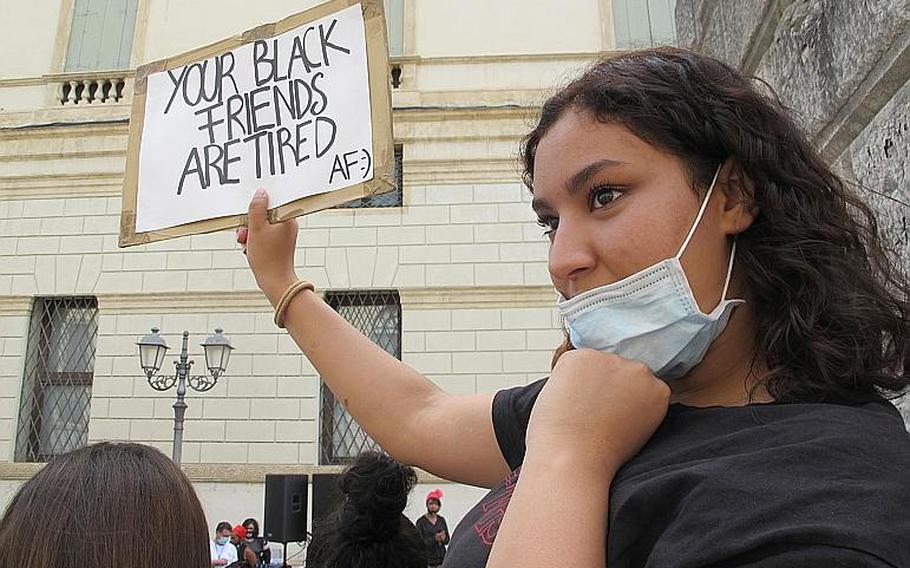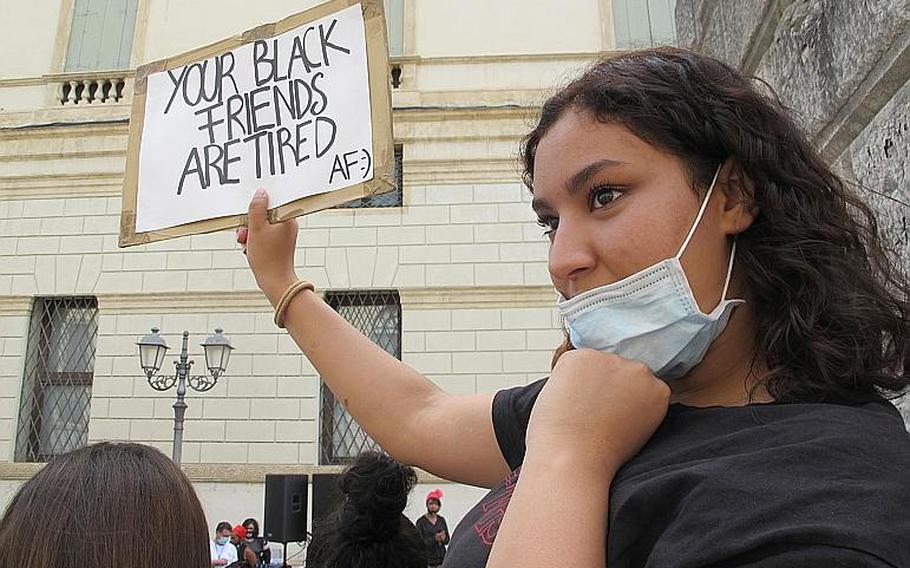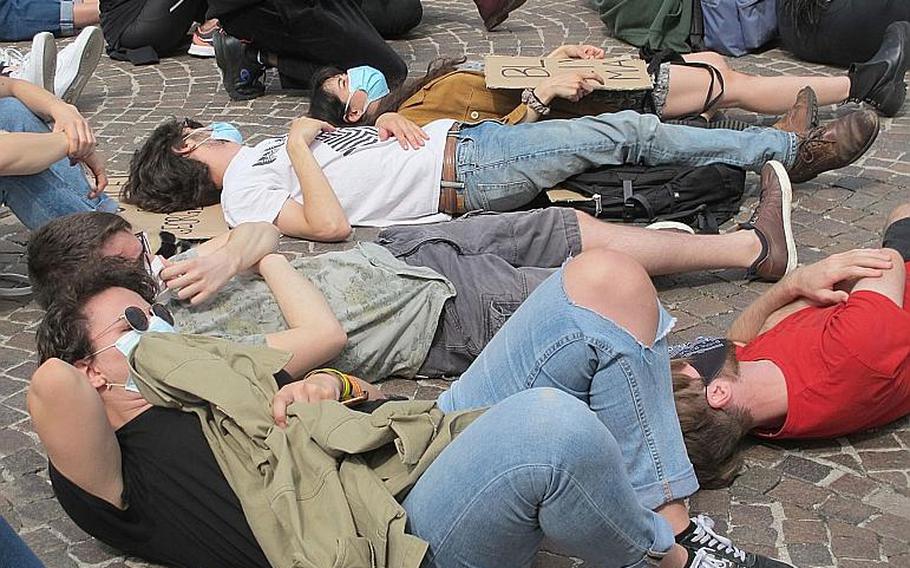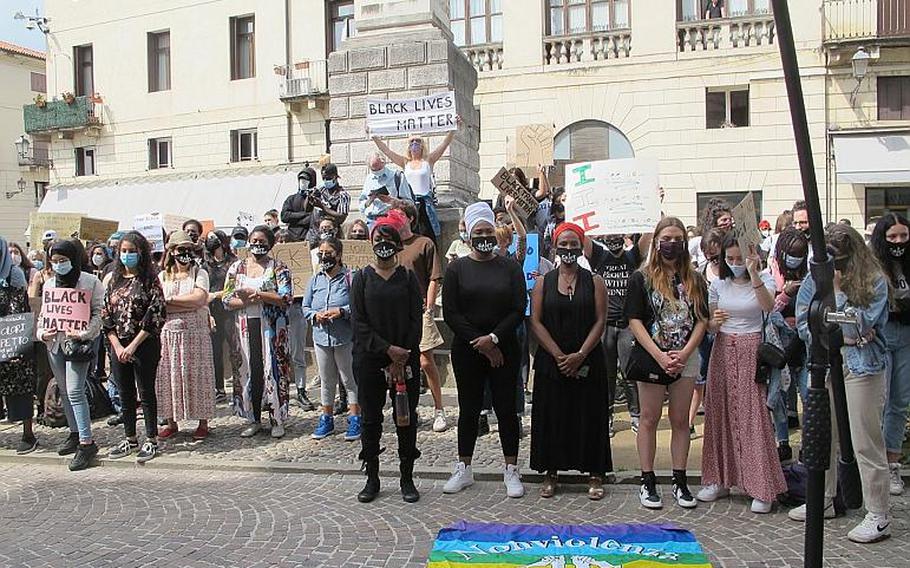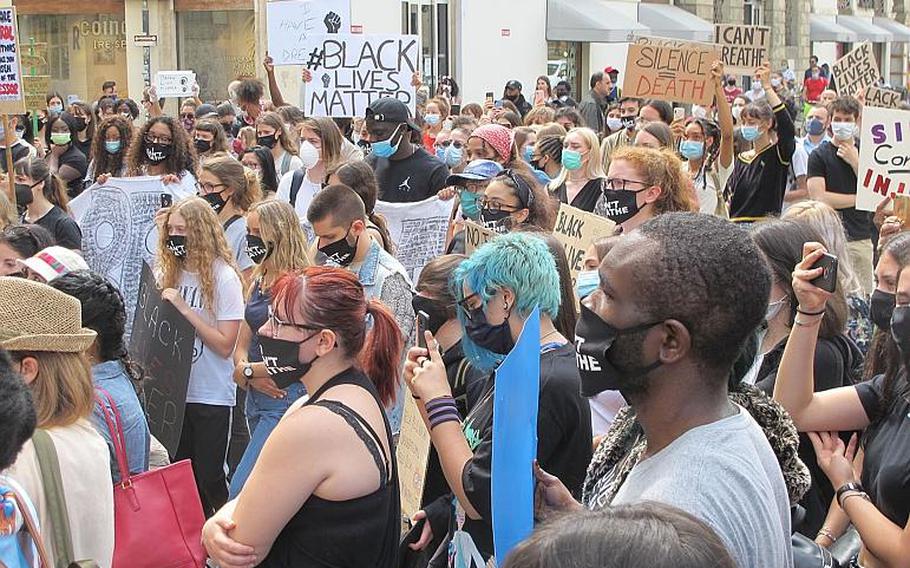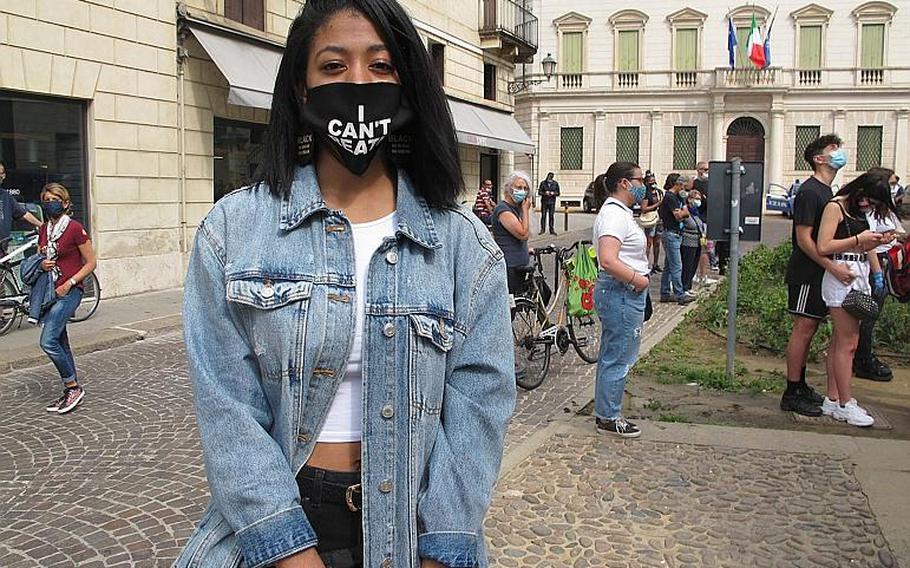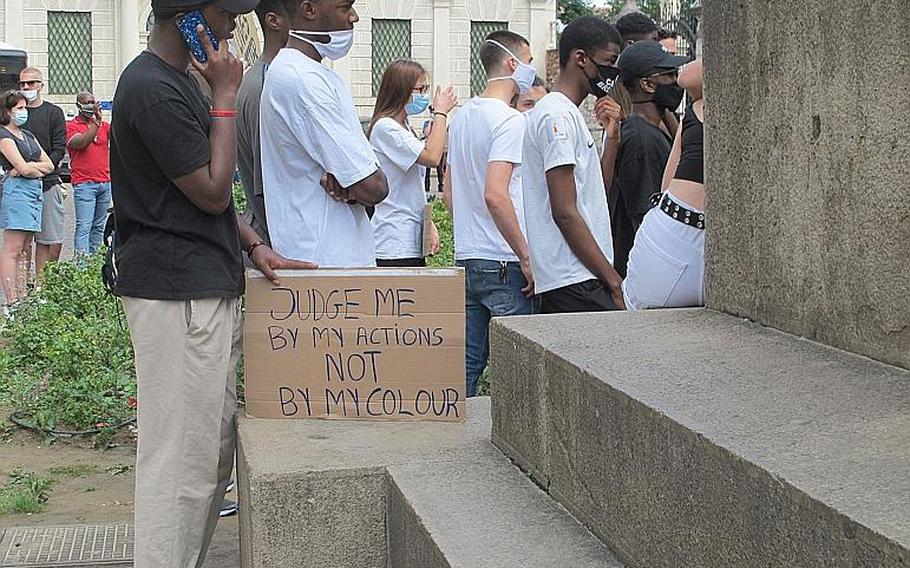 VICENZA, Italy - I'ziae Frazier spent the hours before her American high school graduation Saturday with friends and 100 strangers in an Italian plaza protesting racism and police brutality in her home country.
"Honestly, I feel the pain of all of my ancestors, all of them," said Frazier, who'll be attending Howard University in the fall. She said it was devastating how anti-black racism and extrajudicial killings by police could still be so prevalent more than a half century after the civil rights movement. "I want to do my part whether through protesting or educating people so we can move on to a better world for the next generation," she said.
Frazier's mother is a U.S. soldier and so is barred by a Defense Department directive from attending a protest in a foreign country. Others were given the go-ahead Friday from Gen. Tod Wolters, who heads U.S. European Command, according to a military spokesman.
But DODEA teachers from the base who attended said they would not have been deterred in any case. "Not for one minute. I didn't even think about it," said Dana Keller, an English teacher.
"We support the (Black Lives Matter) movement," said her husband, Richard Duncan. "How could you not?"
The peaceful, two-hour program included speeches, music, and the playing of a videotape in which a black Minneapolis man died two weeks ago when a white police officer knelt on his neck for nearly nine minutes.
"I can't breathe," George Floyd said.
Tears welled in the eyes of many demonstrators before they lay on the street in solidarity and remembrance. Floyd's killing set off large protests in all 50 states, most of them peaceful. Protests in countries around the world followed.
The Vicenza protest was organized by Italian American business owner Shanda Holley, who grew up in Ohio, the daughter of an Italian woman and a black father. She said she and her mixed-race family were consistently subject to racist taunts from white residents and brutal mistreatment by authorities.
"We are all here to make ourselves heard again after the umpteenth time that police brutality has taken away another life," she said to the protesters. "We should understand that any wrong done to our most vulnerable brother or sister, in the U.S., here in Italy or anywhere else in the world, is done against all of us."
montgomery.nancy@stripes.com Twitter: @montgomerynance