Allies plan for more combat troops, ships and planes in Europe
by
John Vandiver
June 6, 2018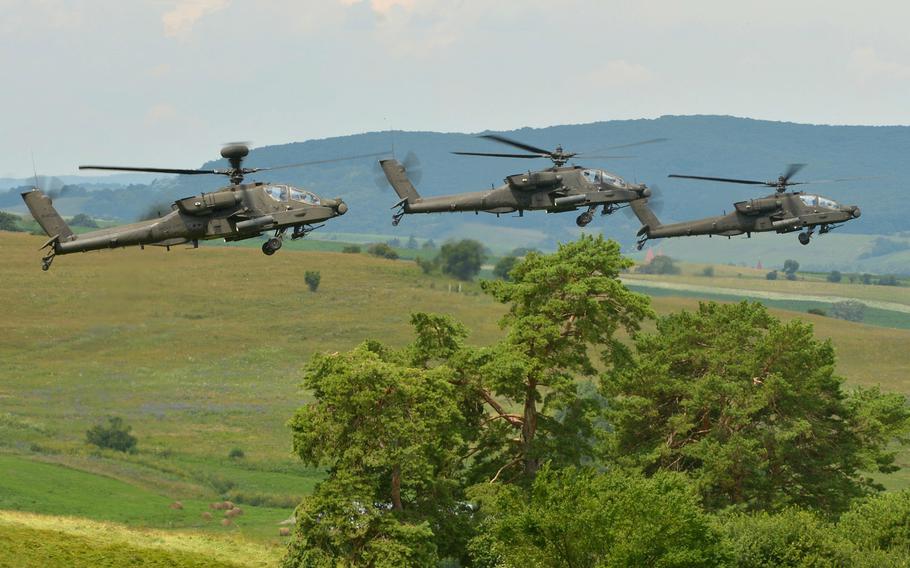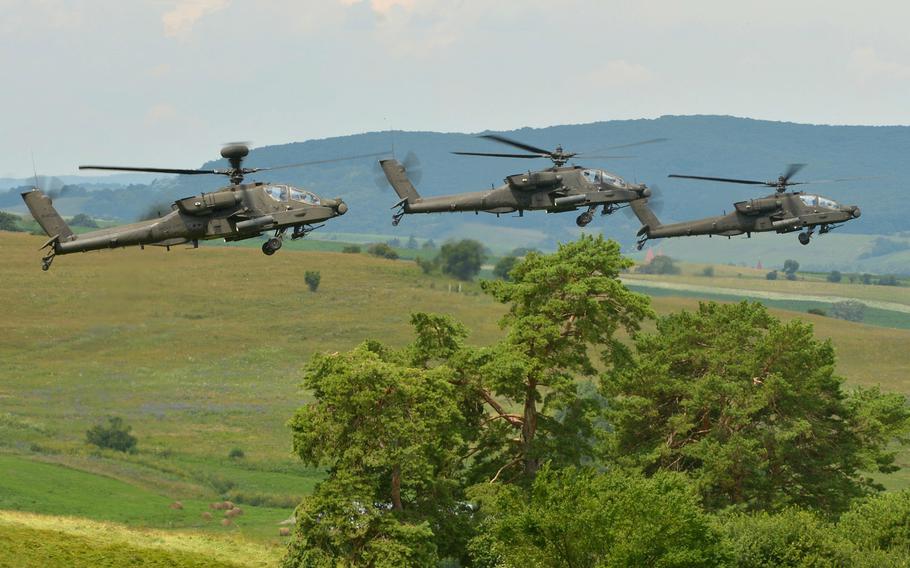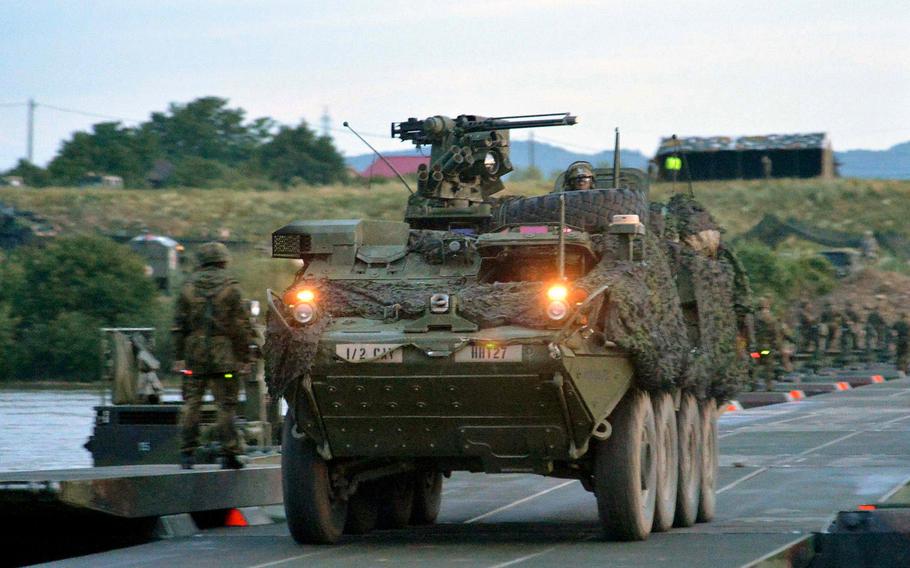 NATO will attempt to boost its combat readiness through a new "four thirties" initiative, which calls for having 30 mechanized battalions, 30 air squadrons and 30 combat ships that can deploy within 30 days, the alliance's top official said Wednesday.
NATO defense ministers, including U.S. Defense Secretary Jim Mattis, are expected to agree to the program when they convene in Brussels on Thursday for two days of talks on the state of the alliance.
"It is about boosting the readiness of existing forces," NATO Secretary-General Jens Stoltenberg said during a news conference at his Brussels headquarters.
The readiness initiative means that by 2020, allies must be able to deploy the various units within 30 days. The effort is the latest push to transform NATO into a more nimble military alliance that can respond to threats on shorter notice.
Also Wednesday, NATO announced the location for two new commands designed to ensure the movement of forces across the Atlantic in case of a crisis in Europe.
Stoltenberg said allies would agree to stand up a new "Joint Force Command for the Atlantic" in Norfolk, Va., and a new "Enabling Command" in Ulm, Germany.
The moves will boost NATO's command structure by 1,200 personnel.
"These will be key to move our troops across the Atlantic and within Europe without delay, whenever needed, to ensure we have the right forces in the right place at the right time," Stoltenberg said.
The new commands are in response to concerns about a more aggressive Russia. They come after years of cutbacks to NATO's command organization, which included 22,000 troops at the end of the Cold War. There are now roughly 7,000 troops in NATO's command structure.
Defense spending among allies is expected to loom over discussions in Brussels this week. The NATO ministerial comes ahead of a July summit of heads of state, which President Donald Trump is expected to attend.
Trump has singled out members that fall short of an alliance benchmark that calls for dedicating 2 percent of gross domestic product on the military. He has been especially forceful with Germany, which has no concrete plan to meet the benchmark by NATO's 2024 deadline.
But Stoltenberg said Wednesday that allies have "turned a corner" in dedicating more resources to defense.
"The trend is up, and we intend to maintain the momentum," he said. "All allies have now stopped the cuts in defense spending and started to increase."
vandiver.john@stripes.com Twitter: @john_vandiver