'All-star lineup' of US strategic bombers make historic deployment to Europe
by
Jennifer H. Svan
June 12, 2017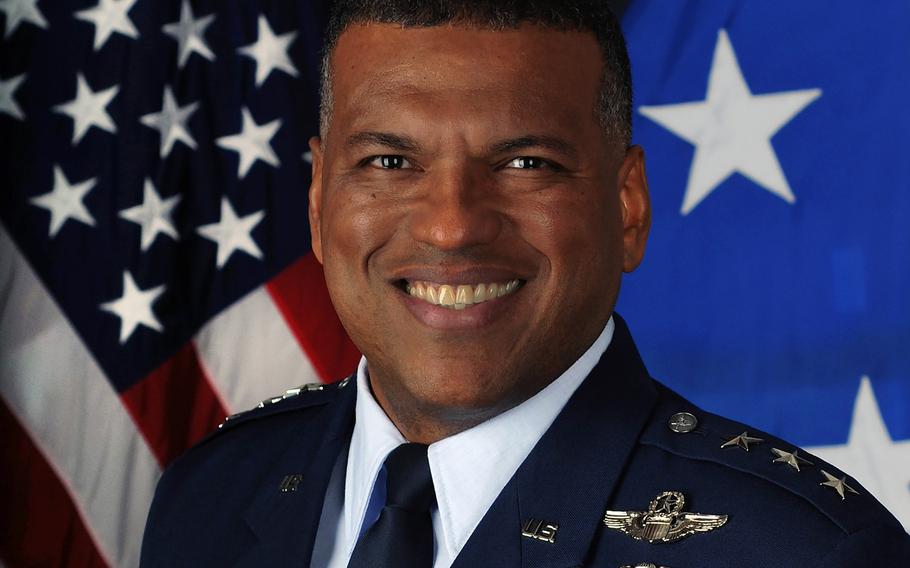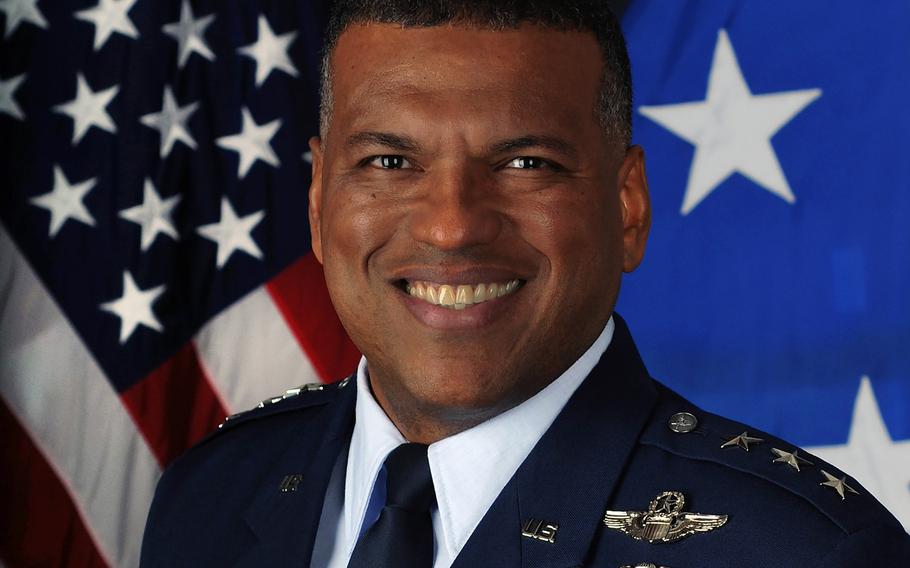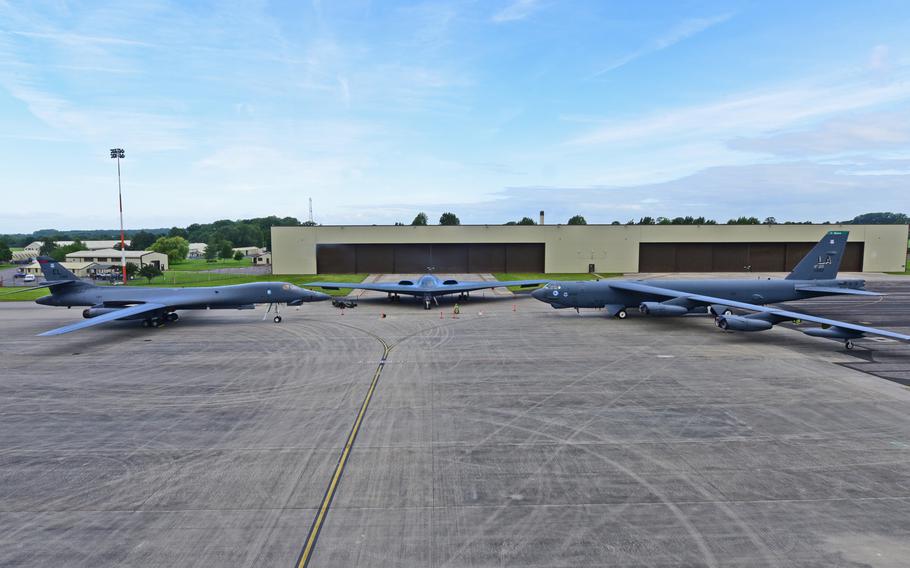 KAISERSLAUTERN, Germany — No specific threat prompted the historic deployment of all three Air Force Global Strike Command strategic bombers to the European theater, 3rd Air Force commander Lt. Gen. Richard Clark said Monday.
The goal of bringing all three bomber types to Europe simultaneously is to improve air crew training and interoperability between the aircraft and with allies, Clark said in a telephone news conference.
"The bombers that we have really confirm the credibility of our forces to address a global security environment that is really very diverse and more uncertain than at any other time in our history," Clark said. It demonstrates "how our team of allies can rapidly amass at a time and location of our choosing to deter and defend against any possible aggression."
"These exercises that we're doing are very transparent," he said. "We're not trying to respond to a particular threat. We're just trying to prepare for any threat that may come our way."
The "all-star lineup" of eight bombers and about 600 airmen are currently deployed to RAF Fairford, a British airfield west of London adapted to host heavy bombers.
Three B-52H Stratofortresses and three B-1Bs are currently supporting exercises Saber Strike and Baltic Operations during a deployment expected to last about three weeks. Two B-2 Spirit stealth bombers, meanwhile, are in Europe for a shorter time and won't be directly participating in the exercises, Clark said.
Despite the bombers' formidable payloads, the aircraft are "not armed," Clark said, and won't be participating in any live-fire portions of the exercises.
The biggest challenges so far in deploying three sets of bombers was the tanker support for air refueling during the trans-Atlantic crossing and ongoing logistical support while the bombers are in Europe, Clark said.
"The logisitics support at Fairford is something that we need to fine tune to make sure we can operate (from there) as we need to because we hope to do more of that in the future," he said.
The recent intercept of a B-52 by a Russian fighter over the Baltic Sea was standard practice in international waters and did not create "any kind of hazard to our bombers nor to the Russian fighters," Clark said.
Both Russia and NATO routinely scramble their fighters to intercept each other's planes flying over international waters.
U.S. bomber crews "are trained to handle these types of intercepts and it appears the Russian air crew are trained to conduct them, and I think as long as they remain that way, that this won't be a problem," he said. "In some ways, I think it benefits both crews to be able to work through this."
The bombers' deployment comes on the heels of another historic deployment: In April, the Air Force deployed F-35 joint strike fighters to Europe for the first time in an effort to reassure allies concerned about greater Russian assertiveness.
Clark pointed out the Air Force deployed a similar package of bombers to the Pacific region less than a year ago.
"It allows us to fine tune the interoperability between all of our bombers," he said. "Our opportunities to deploy, the kind of resources that we have to employ in combat if we need to are becoming more scarce. We have to make sure we're able to use them to the max extent possible …"