Airmen build bombs to test their conflict capabilities
---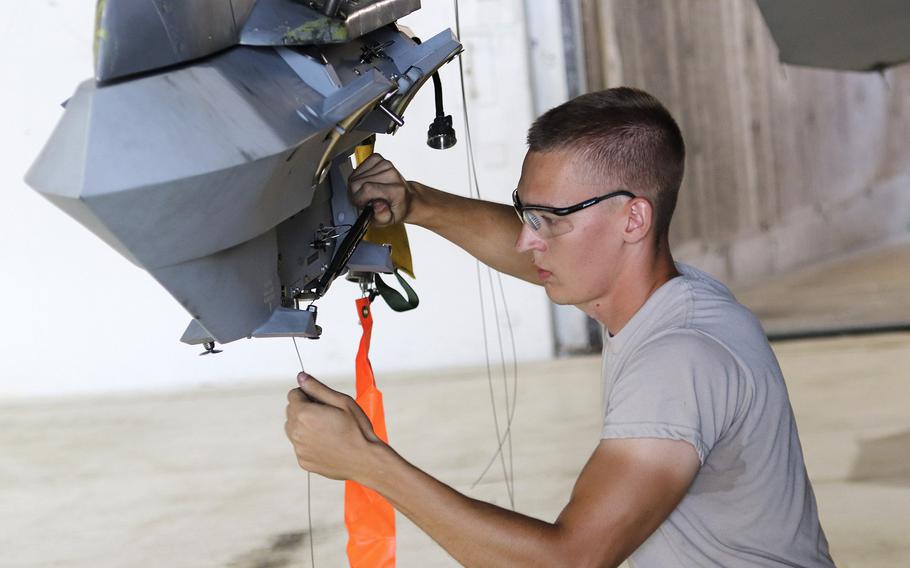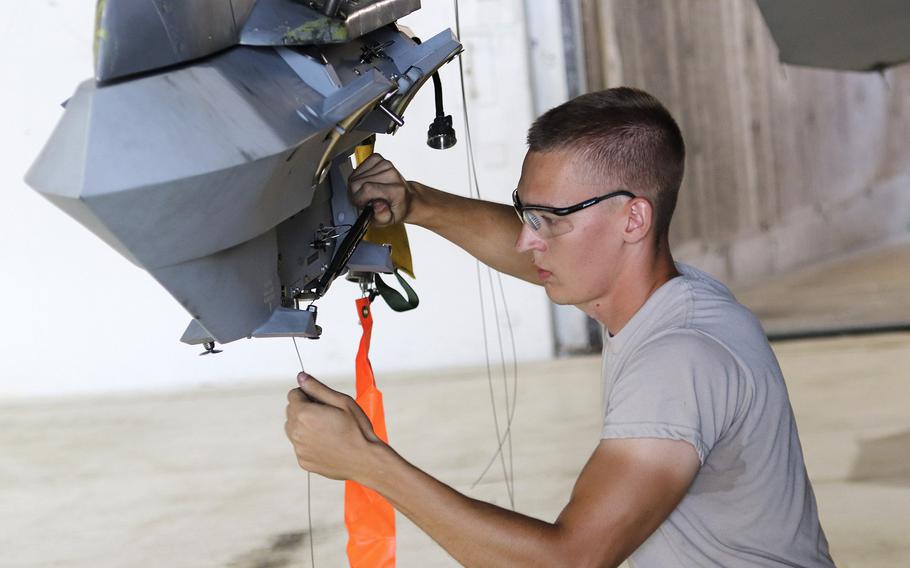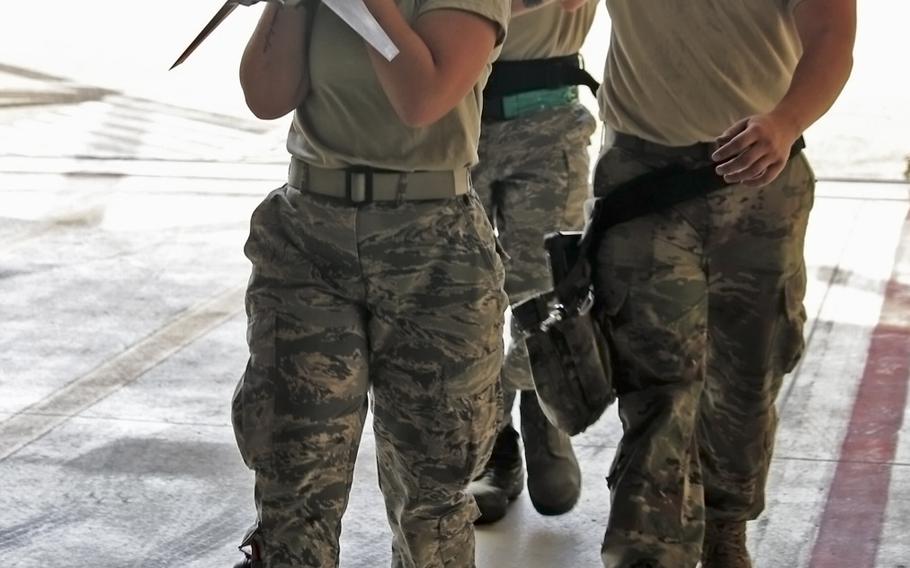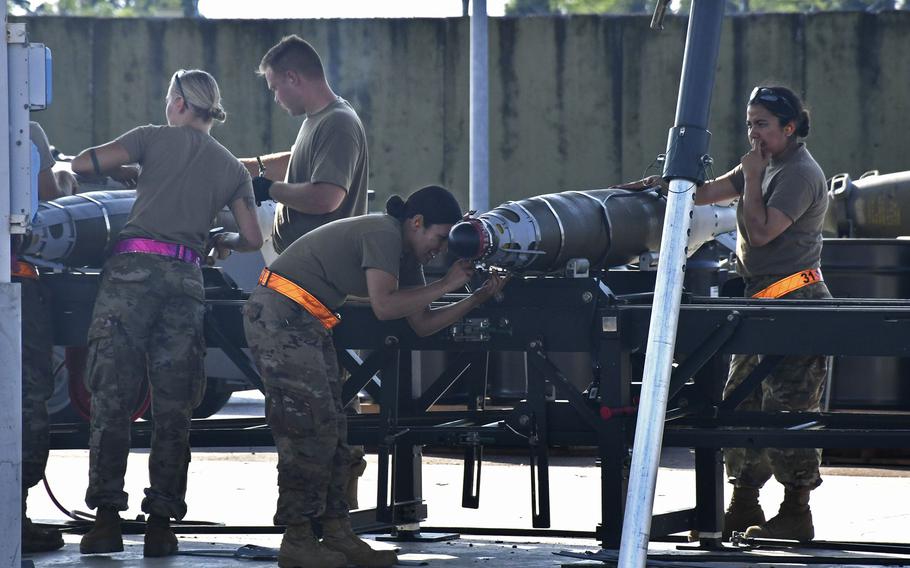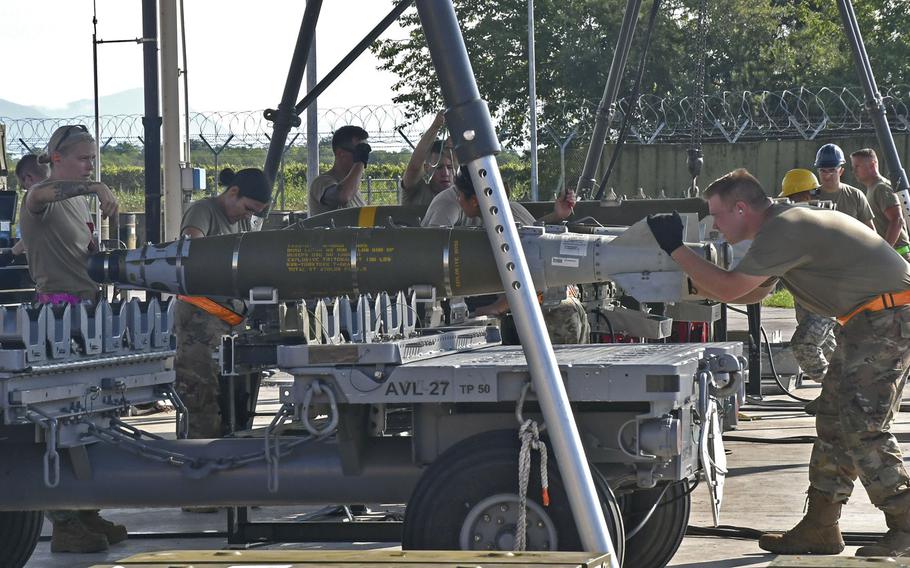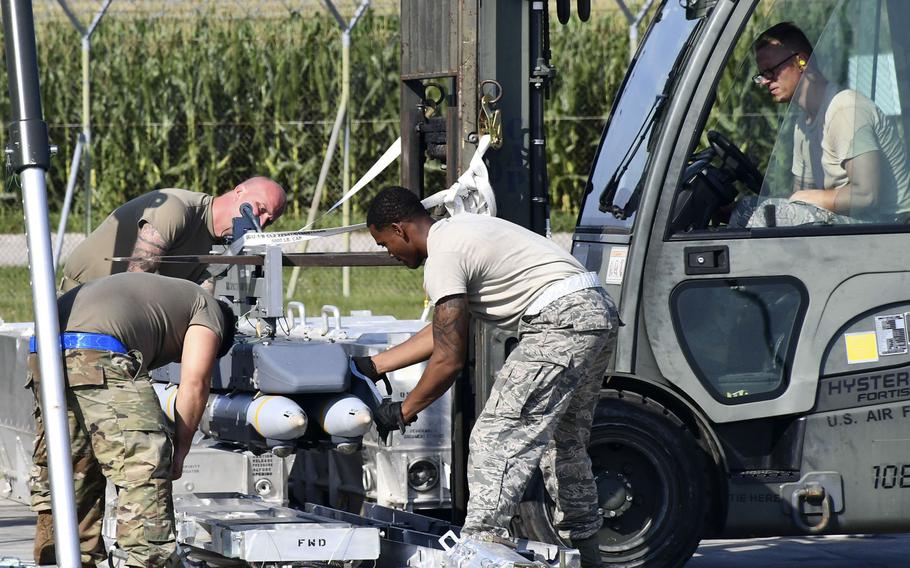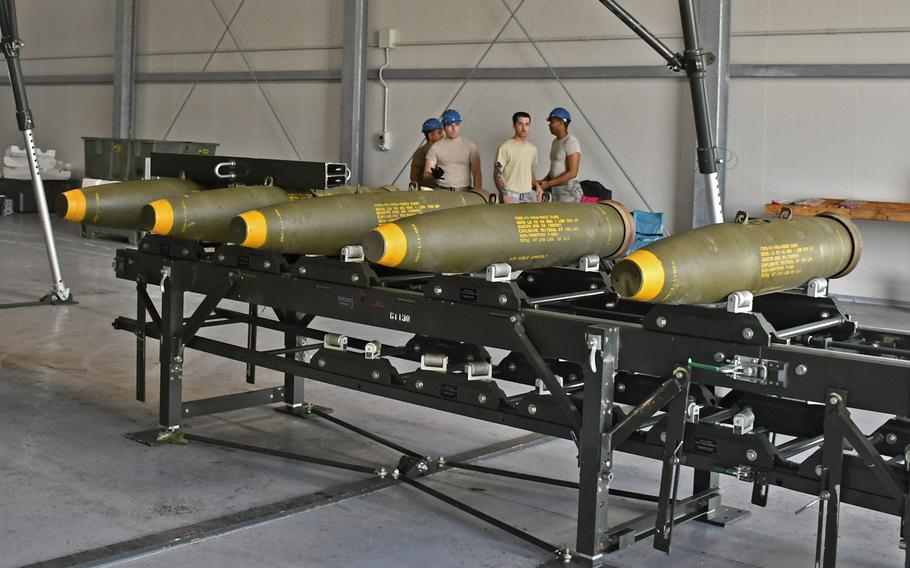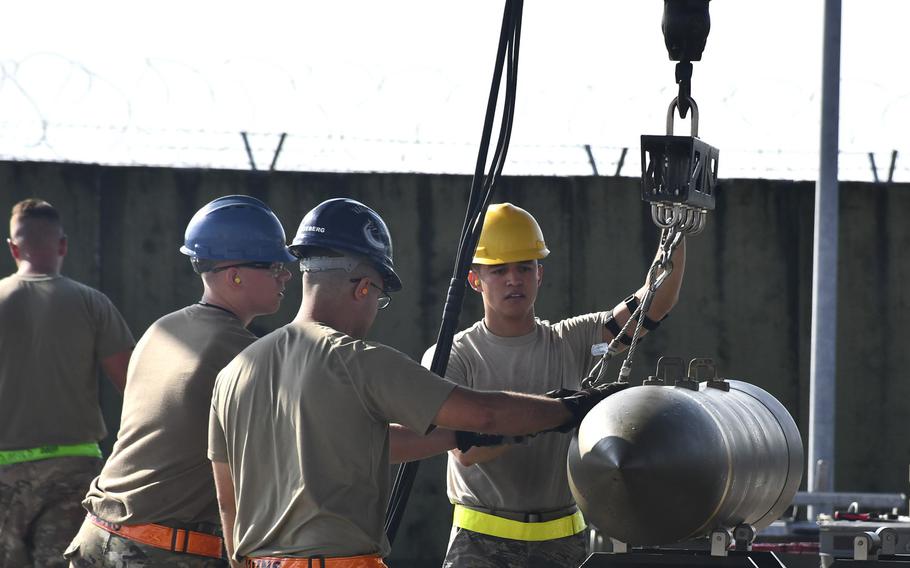 AVIANO AIR BASE, Italy – Working around-the-clock under searing heat and high humidity, airmen built bombs and loaded them onto fighter jets during a five-day exercise that tested how rapidly an Air Force wing can meet its ammunition needs in times of conflict.
In years past, the focus of the Combat Ammunition Production Exercise was on building bunker-buster bombs.
This year, the 43 airmen also loaded the ammunition they built onto F-16s and worked with 250-pound, GBU-39 small diameter bombs, which some of them had handled in recent deployments to Afghanistan, said Master Sgt. Anthony Neal, the exercise's munitions accountable systems officer.
The exercise "is the first step in getting to where the Air Force wants us to be" in terms of getting ammunition built, loaded and ready to drop, Neal said Wednesday.
Instead of the F-16s taking off and releasing the bombs, in this exercise the munitions were unloaded from the fighter jets and taken to a repack building.
"At this assembly line, up to six airmen partake in the tearing down of the bombs and repack them for storage," said Master Sgt. William Dunston, a munitions stockpile section chief with the 731st Munitions Squadron at Camp Darby.
U.S. Air Forces in Europe brought their senior noncommissioned officers to provide experience and oversight. They evaluated everything from tactics, techniques and procedures to safety, said Master Sgt. Robert Denson, lead exercise planner and a command munitions manager assigned to USAFE Headquarters Logistics.
"During this exercise, we have been able to identify focus areas that could affect units and processes across the U.S. Air Force," Denson said. "We will take these observations and take them into consideration for changes to future operations and exercises."
The exercise operated 24 hours a day to simulate a real-world operation, exercise officials said.
The event, hosted by the 31st Fighter Wing, began Monday and was scheduled to end Friday. It included airmen participating from Italy's Aviano Air Base and Camp Darby; England's RAF Lakenheath and RAF Welford; Germany's Ramstein Air Base and Spangdahlem Air Base; and Beale Air Force Base, Calif.
---
---
---
---