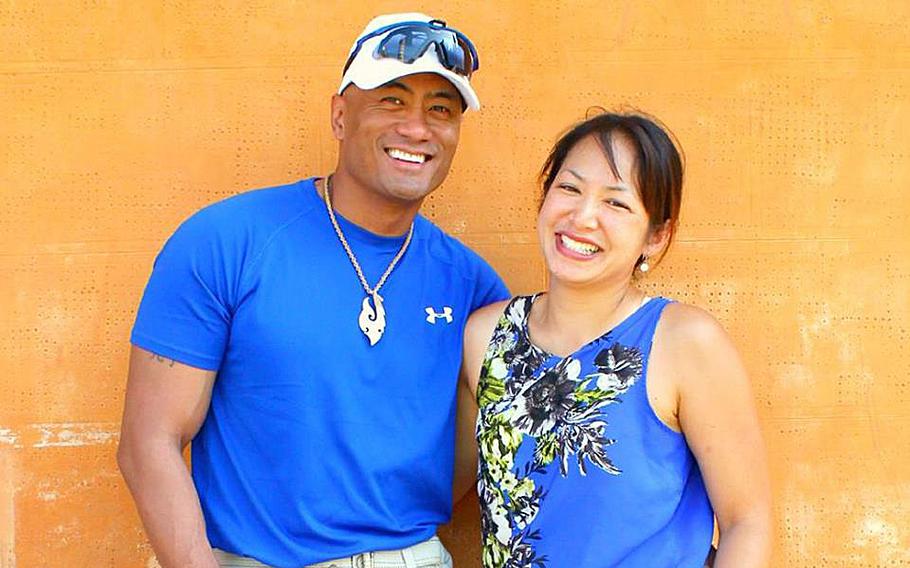 WASHINGTON — The wife of an Air Force officer caught at Brussels Airport during the recent terrorist attacks there died as a result of her injuries, according to news reports.
Gail Minglana Martinez, 41, was the wife of Air Force Lt. Col. Kato Martinez. The Martinez family was at the airport March 22 when terrorists affiliated with the Islamic State group detonated suitcase bombs near the security screening and check-in area.
Martinez was from Corpus Christi, Texas, and one of four Americans killed in the Brussels attacks. Her husband and four children remain hospitalized. Air Force officials declined to confirm reports of her death, citing privacy concerns.
On tributes posted to the social media websites Twitter and Facebook, family members grieved the loss of Martinez, whom they remembered as "fearless."
"Our family is still in shock over the loss of our family member Gail," her cousin Edwina Minglana posted to Twitter. "#Brussels."
In describing how Gail Minglana Martinez lived out her life, Edwina Minglana wrote: "Nothing was a barrier. You were the influential leader among all of us cousins."
Martinez had just celebrated her 21st wedding anniversary. Her Facebook page is filled with pictures of her family's travels in Europe during Kato Martinez' assignment to Allied Joint Force Command Brunssum. Martinez had selected a J.R.R. Tolkien quote for her page, which was posted at the top with photos of the family in front of several of Europe's famous landmarks.
"Not all those who wander are lost," she posted.
According to the latest reports, 32 people died in the attacks and more than 270 were injured.
copp.tara@stripes.com Twitter: @TaraCopp
---
---
---
---