Air Force identifies California guardsman killed in Ukraine
by
Jennifer H. Svan
October 18, 2018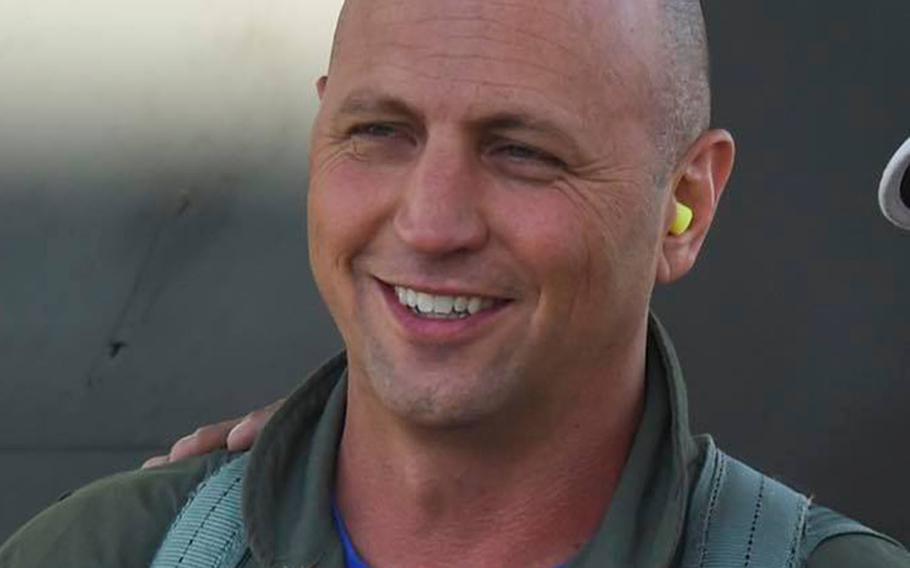 The California guardsman killed Tuesday in a fighter jet crash in Ukraine has been identified as Lt. Col. Seth "Jethro" Nehring.
Nehring's unit, the 144th Fighter Wing in Fresno, released his name late Wednesday night in a statement posted on the unit's Facebook page.
"It's with a heavy heart we share the news that we lost a member of our team yesterday," the statement said. "A loss of any kind is always difficult and our thoughts and prayers go out to Jethro's family and friends."
Nehring was serving as operations officer in the Joint Operations Center. In that job, he was the liaison between the exercise director, California Air National Guard Commander Maj. Gen. Clay Garrison, and all flying operations, the unit said.
The Air Force said Nehring was handpicked for the position due to his operational experience and long history with his unit.
Nehring and a Ukrainian pilot were killed Tuesday while flying in Clear Sky 2018, the largest aviation exercise held in Ukraine in decades. Ukraine's air force identified the Ukrainian pilot who died as Col. Ivan Petrenko.
Petrenko was the aviation commander of the Ukrainian Armed Forces' Vostok Air Command, according to Ukrainian news reports.
Nehring was taking part in a single-aircraft familiarization flight with Petrenko in a Ukrainian Su-27UB fighter jet. The jet reportedly crashed around 5 p.m. local time Tuesday in the Khmelnytskyi region in western Ukraine. No other aircraft were involved in the incident, U.S. Air Forces in Europe – Air Forces Africa said.
The cause of the crash is under investigation.
The Sukhoi Su-27 — NATO reporting name Flanker — is a long-range twin-engine air superiority fighter. It was intended as a direct competitor against large Western fighters such as the F-15 Eagle, with heavy ordnance, sophisticated avionics and high maneuverability. It has been widely exported over the years. Ukraine currently has about 18 Su-27s in service, according to the FlightGlobal aviation news website.
Nehring was assigned to the 194th Fighter Squadron, part of the 144th Fighter Wing. He was with the wing for more than 20 years, the unit's statement said. Nehring began his career as an enlisted crew chief before being selected for a pilot slot. He flew the F-16 Viper for more than 15 years and converted to the F-15 Eagle.
Nehring was born and raised in Fresno and was living in Reno, the Fresno Bee reported.
svan.jennifer@stripes Twitter: @stripesktown