Air Force commander lauds 'dry dorms' policy, but some airmen grumble
By
Jennifer H. Svan svan.jennifer@stripes.com
April 16, 2013
---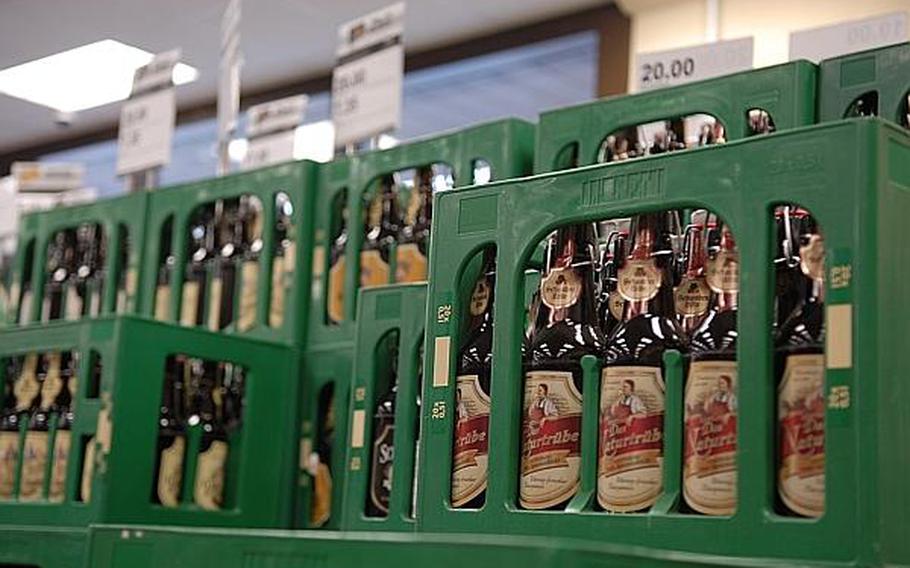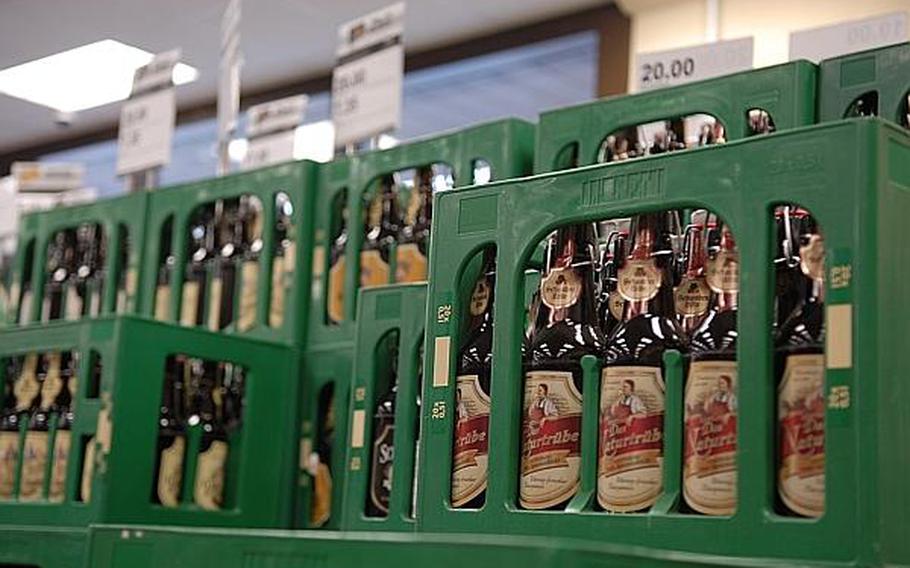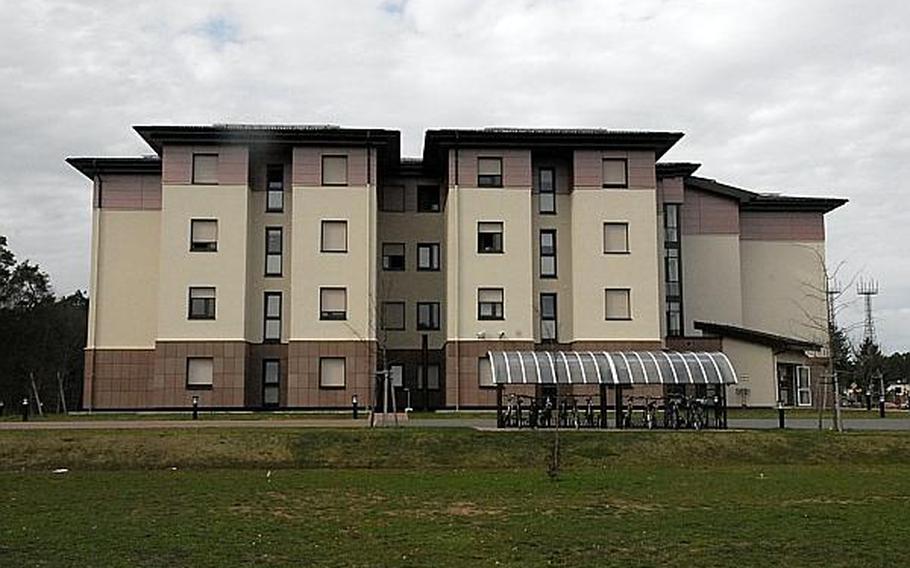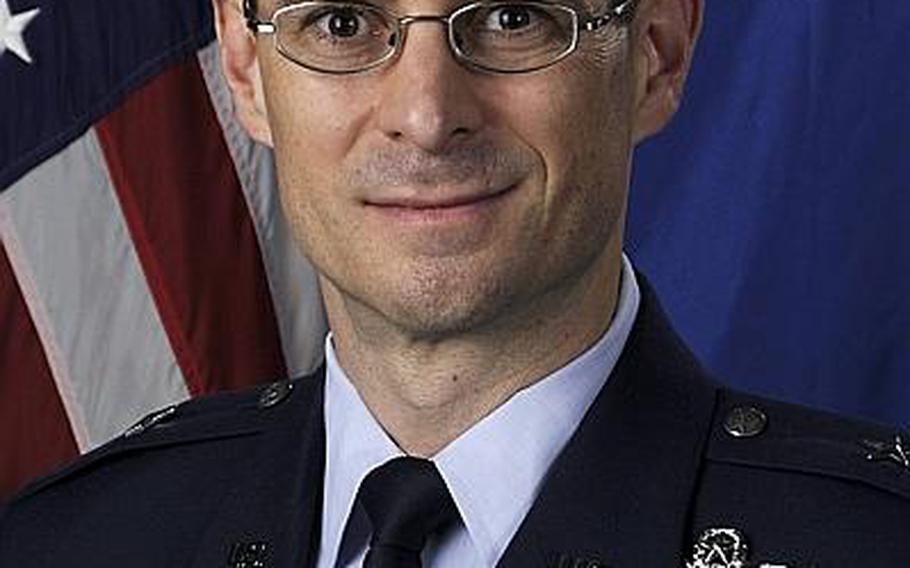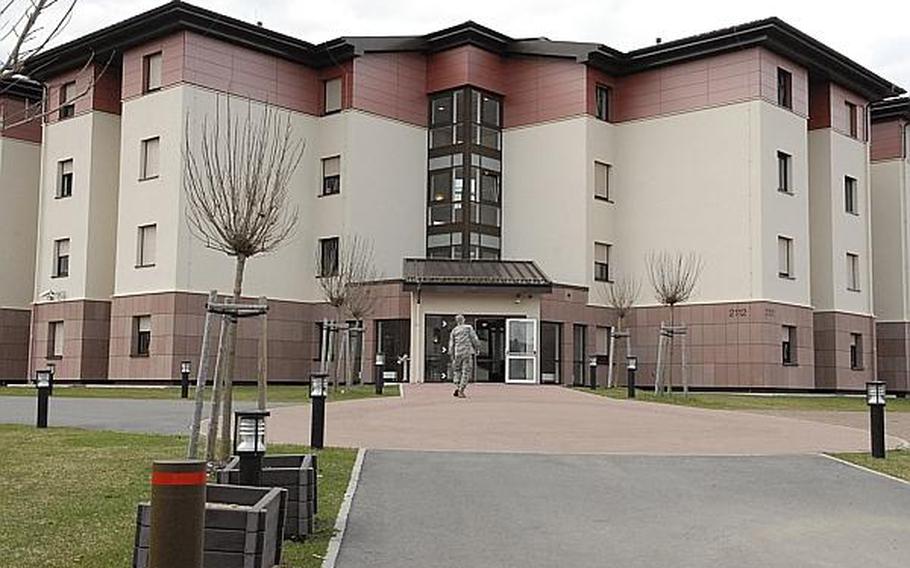 KAISERSLAUTERN, Germany — The commander behind the Air Force's only "dry dorms" in Europe says the environment in the junior enlisted housing has improved thanks to his month-old, no-alcohol policy.
"The vast majority think it has improved the safety and quality of life that they have in the dorms," said Brig. Gen. Charles K. Hyde, the 86th Airlift Wing commander at Ramstein Air Base. "It's reduced the noise; it's reduced disruptive behavior."
Banning alcohol from the dorms is the latest measure in a campaign led by Hyde to curb bad behavior influenced by alcohol use. In February, he indefinitely extended a restriction on early morning alcohol sales at the 24-hour shoppettes in the Kaiserslautern Military Community.
The order prohibiting alcohol possession or use in or around the dormitories on Ramstein Air Base and Kapaun Air Station applies to about 1,280 junior enlisted personnel, mostly in grades E-1 to E-3 who are either single, or married but unaccompanied.
The dormitories are an extension of the training environment, a concept, Hyde says, he didn't invent. He cites Air Force guidance, which says dormitories are "critical to the development process" of unaccompanied airmen, with the first three years of an airman's career considered essential to shaping the future noncommissioned officer corps.
"Those dorms should provide a safe place to live and enhance our culture of professionalism and discipline," he said.
But some dorm residents interviewed this week said they think the policy was a knee-jerk reaction that unfairly targets the Air Force's youngest personnel. They said it means they are spending more, buying drinks at bars and restaurants and paying for cab rides back to base.
"It's safer to drink in the dorms than off base and then have to drive home," said a 20-year-old dorm resident who, like all the airmen who spoke with a reporter, insisted on anonymity for fear of reprisal for speaking out against the policy. "It seems completely reactive and doesn't seem to help anything."
Hyde argues that statistics back his decision to implement the ban.
Of the 422 alcohol-related incidents in the Kaiserslautern area, 180 involved Air Force personnel, according to base officials. And of those 180, 50 involved airmen in grades E-1 to E-3.
"The thought process was pretty simple," Hyde said. "We have a responsibility, not only to the parents of America's young men and women who volunteer to serve, but to those young airmen, to help them develop into mature, professional airmen in the service of our country."
Airmen living in the dormitories comprise about 15 percent of the total active-duty Air Force population in the KMC, yet airmen in the ranks of E-1 to E-3 — that of the typical dorm resident — accounted for nearly a third of the alcohol-related incidents involving airmen.
"Some of those could have been young airmen who just moved out of the dorms," or who were married, Hyde said. "We don't break out where you live if you're in that rank."
Hyde said he was concerned that the misuse of alcohol by some dormitory residents was leading to disruptive parties that affected airmen on different work and sleep schedules, airmen abusing alcohol alone in their rooms, and in some cases, sexual assault.
In 2012, seven of 29 reported sexual assaults occurred in Air Force dormitories, according to statistics from the wing's sexual assault response coordinator. All but three of those 29 incidents involved the consumption of alcohol by the victim, the perpetrator or both, whether at the dorms or elsewhere, according to the SARC.
In the dorms, alcohol wasn't just a by-product of a social gathering, but "we found quite frequently the focus was on drinking in and of itself," something which often led to alcohol abuse, Hyde said.
Many airmen living in the dorms are fresh out of high school, living away from home for the first time, Hyde said. An assignment to Germany can mean it's lawful for them to drink for the first time; the legal drinking age on Ramstein is 18, in keeping with Germany's more lenient drinking laws.
"We did not tell them they could not drink in Germany," Hyde said. "We're just trying to have that sanctuary of the dormitories; where the behavior is good, the environment is controlled, where they learn to treat each other with dignity, trust and respect."
But some dorm residents asked their opinion of the alcohol ban Monday on Ramstein said the policy makes them feel disrespected as airmen and unfairly singled out, since young, unaccompanied officers aren't under similar restrictions. There are no Air Force officer dormitories in the KMC, according to base officials.
"I'm a grown man, and I can't even have a drink in my room," said a 21-year-old airman first class.
One former dorm leader said the airmen no longer have "a safe place to drink at home," worrying the ban may lead to more alcohol-related incidents off base.
But Hyde said he believes that bad behavior in the dorms was "bleeding over downtown, not the other way around."
One squadron on Ramstein had already banned alcohol in the dorms "for a significant period of time before this," he said. "We took a look at their unit" and did not see an increase of alcohol-related problems resulting off base, he said.
A few bases stateside already have similar policies. The Army in February banned alcohol in its barracks in Alaska, at Joint Base Elmendorf-Richardson in Anchorage and Fort Wainwright near Fairbanks to reduce the number of disciplinary issues and alcohol-related incidents, according to Army officials.
The Air Force dormitories at JBER have had alcohol-free dormitories since 2002, according to base officials.
In considering and formulating the wording for the ban here, Hyde said he and his staff looked at the dry dorm policies in place at Travis Air Force Base, Calif., and Dover Air Force Base, Del.
"There were not any real examples where this was done in an overseas location, where the drinking age was lower" than it is in the States, he said.
That could change. The alcohol ban in the KMC dormitories has garnered attention from military commanders elsewhere in Europe, who have been asking how the policy is working so far, Hyde said. "I cannot speak to … whether they will follow (with a similar policy), but they are aware of the decision … and our command chief has received inquiries from numerous bases," he said.
---
---
---
---