Air crew stays at Trump's seaside resort were in line with rules, Air Force says
---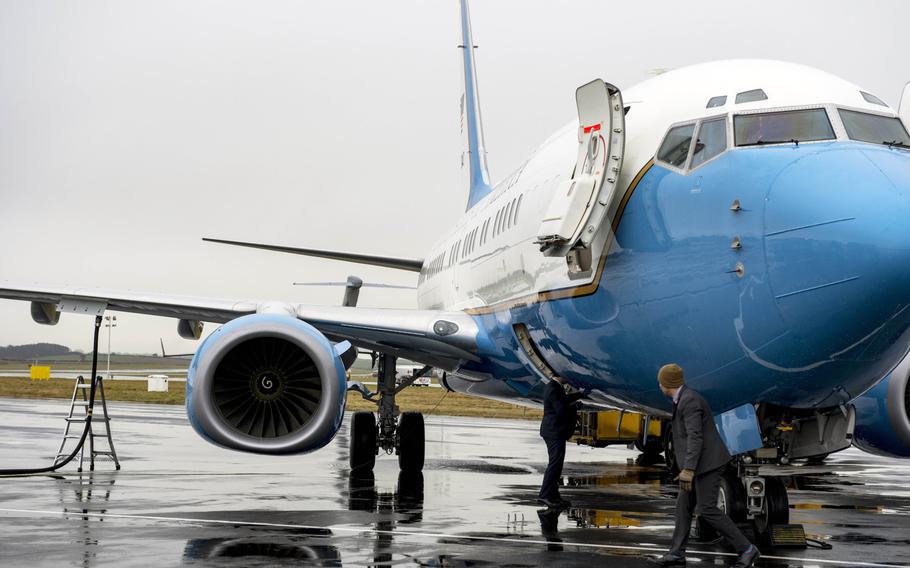 Air Force crews staying at President Donald Trump's Scotland golf resort during flight layovers did not violate any service rules, according to a military review into whether taxpayer dollars were misused when commanders lodged at the seaside hotel.
The Air Mobility Command launched its review after reports emerged earlier this year that personnel stopped at Prestwick Airport on overseas missions and slept at Trump's Turnberry Resort more than 30 miles away.
The situation sparked complaints from numerous Democratic lawmakers, who have called for an independent probe into Trump properties amid allegations the president is unfairly profiting from government use of his businesses.
Sen. Richard Blumenthal, D-Conn., in a statement to Politico, said the Air Force review was "stunningly inadequate" and called for an Inspector General probe.
The Pentagon said in a letter sent to the House Oversight Committee that it spent about $184,000 at the resort between 2017 and this summer, NBC News reported last month.
But the Air Force said shifting some flights near Trump's resort in Scotland was in line with regulations and "military necessity."
"No evidence was found to suggest use of airfields or specific lodging locations was inconsistent with the imperatives to maintain ... the air mobility system in support of national military objectives," the Air Mobility review stated.
However, the Air Force acknowledged that commanders would benefit from additional training that took into account "public perception" when making lodging choices.
While the Air Force has military airfields it can use, it also depends on civilian sites to round out its network and to ensure planes are refueled and missions completed.
The Air Force says there was nothing unusual about using the airfield at Prestwick, as it has since the 1948 Berlin Airlift and the Cold War. The airport is "also ideally suited along the route of flight to and from Europe and the Middle East," the review stated.
"While military planners would prefer to route missions through military airfield hubs like RAF Mildenhall, Ramstein Air Base, or Spangdahlem Air Base, these military airfields have restrictive hours during which the airfield is open," the report said.
The review found that most aircrews — 77% over a five-year period — stayed in hotels near the airport. Meanwhile, 31 aircrews, or 6%, stayed at Trump's facility during the same period.
It found commanders lodged at the Turnberry "only after other locations closer to the Prestwick Airport were determined to be unavailable based on the requirements of the aircrew."
The Air Force, in a statement Friday, said the review also found existing military regulations on the selection of civil airfields for military use and lodging of aircrews to be sufficient.
vandiver.john@stripes.com Twitter: @john_vandiver
---
---
---
---