Affair confirmed as reason for Grafenwöhr commander Smiley's removal
---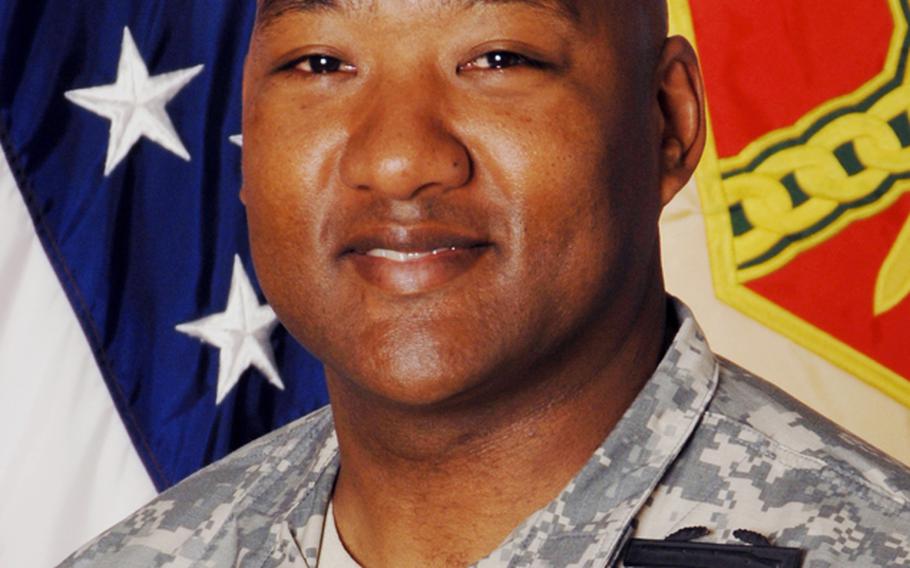 GRAFENWÖHR, Germany - The U.S. Army in Europe removed its former garrison commander at Grafenwöhr because he engaged in an adulterous affair, a USAREUR press spokesman has confirmed.
The command of Col. Avanulas "Vann" Smiley ended in November following USAREUR's conclusion of a 15-6 investigation. Last month, Army officials said Smiley was given a reprimand and a fine for "personal misconduct" but they declined to provide any further details.
U.S. Army Europe chief spokesman Col. Bryan Hilferty has now confirmed the cause.
"The bottom line is this Colonel had an affair, admitted his error and was appropriately punished," Hilferty wrote in an email to Stars and Stripes regarding Smiley. "It's time to move on and leave these two families alone."
USAEUR released a redacted copy of the 15-6 investigation report to the Army Times in reply to a Freedom of Information Act request from the newspaper. Stars and Stripes had requested the same report, but Hilferty declined to release it, explaining that Army officials had "[met] our requirement for transparency" by releasing the 15-6 "to [a] mainstream media organization."
Stars and Stripes is an independent newspaper within the Department of Defense not subject to editorial control by the Pentagon and is the only DOD publication guaranteed First Amendment privileges by the U.S. Congress. However, because it is a part of the government, Stars and Stripes is not permitted to make a Freedom of Information Act request of another government agency.
Instead, DOD directives call for the newspaper to be treated like a commercial newspaper, "particularly regarding the intent of open access."
According to the Army Times story, the married Smiley maintained an adulterous relationship with a special education assistant at Vilseck High School whom he met at a school sporting event. The woman's husband, an Army officer, was deployed downrange when the relationship began, according to the article.
The heavily redacted investigation portrayed a discreet relationship maintained through emails, texts and phone calls, the Army Times reported. The affair came to light after the husband, who returned early from deployment, discovered emails between Smiley and his wife, according to the article.
Investigators interviewed Smiley's staff and concluded the affair undermined his credibility, the article stated. Smiley and the woman both admitted to the relationship, according to the Army Times, and Smiley expressed regret for his actions in an email to the newspaper. Col. James Saenz assumed command of the U.S. Army Garrison Grafenwöhr last week, taking control from the civilian deputy commander. Smiley has been temporarily assigned to USAREUR headquarters.
---
---
---
---