Advance team from Wiesbaden unit returns from Iraq
by
Mark Patton
November 24, 2010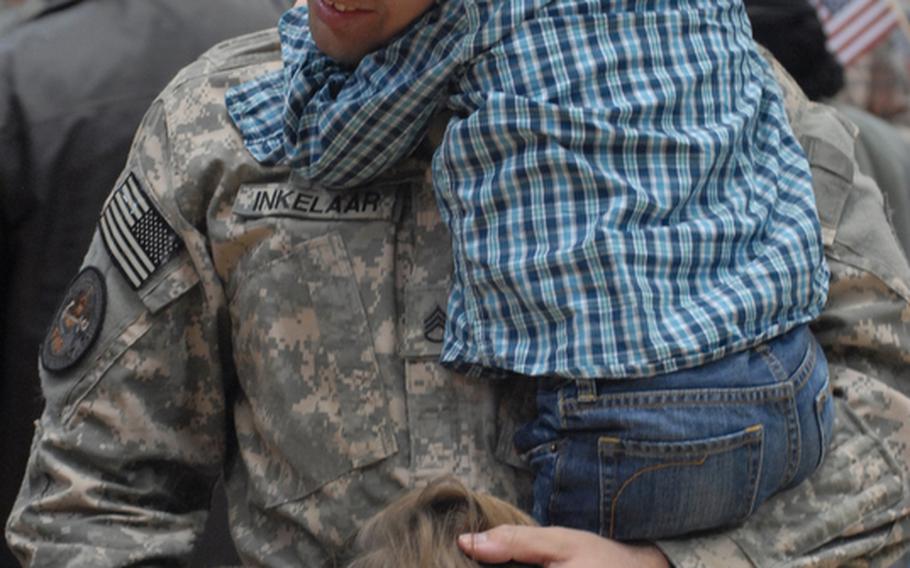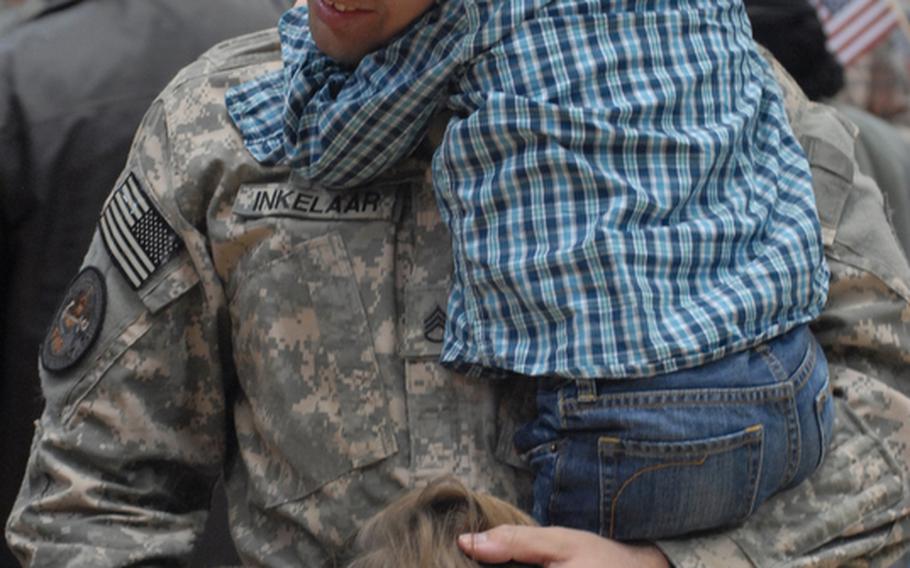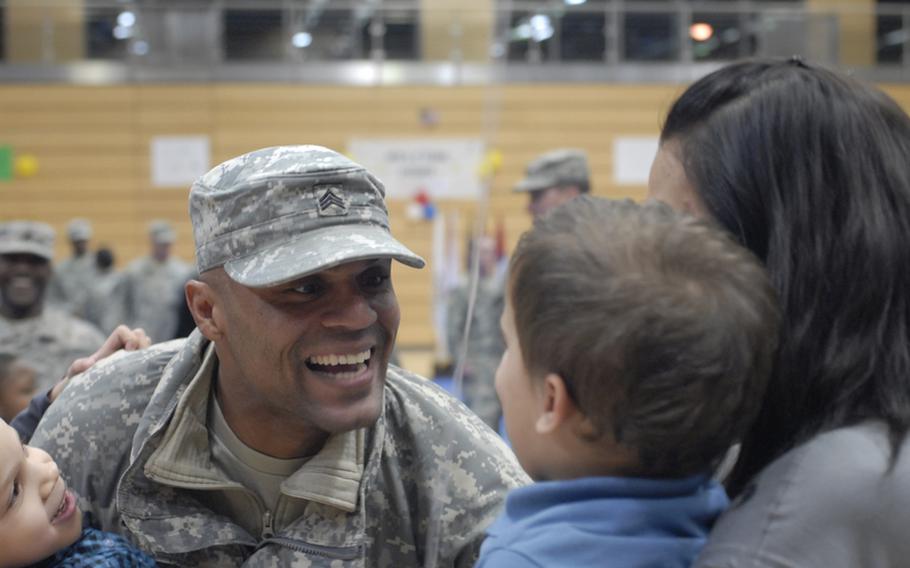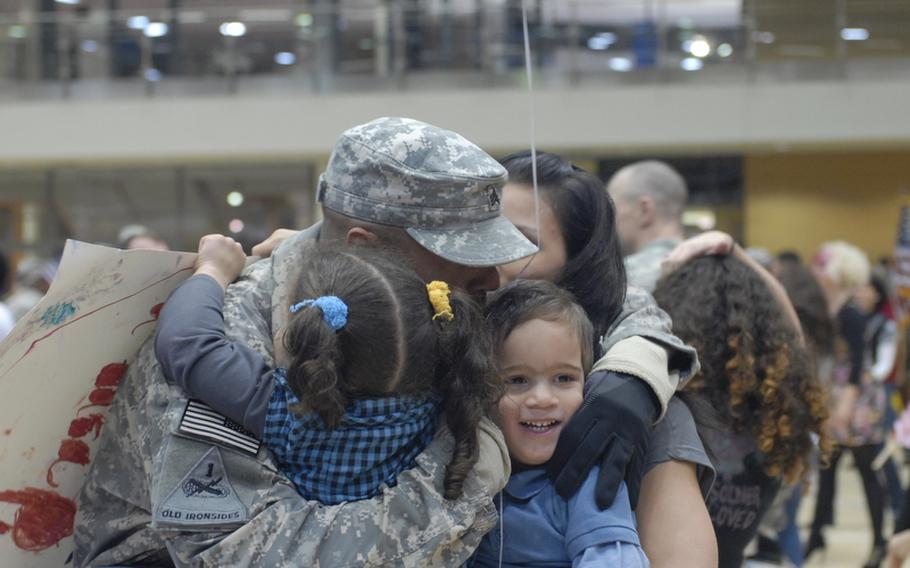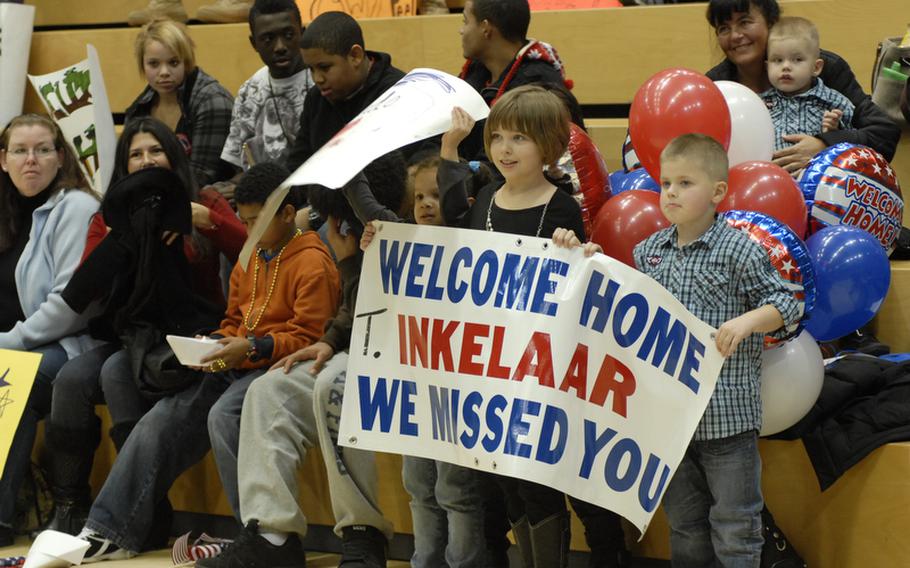 WIESBADEN, Germany — An advance party of 1st Armored Division soldiers returned to Wiesbaden Tuesday night following a near-yearlong deployment to Iraq.
Family and friends welcomed the 96 soldiers from the "Old Ironsides" headquarters at a brief welcome home ceremony at te Wiesbaden Fitness Center. Most of the approximately 700 remaining soldiers will return by mid-December, according to 1st AD spokesman Maj. Bryan Woods.
The headquarters served in an advisory and training role for the Iraqi security forces in Baghdad and the western province of Anbar. Woods said the division also decreased the number of military bases in Baghdad and Anbar from 57 to nine and pushed out 1.2 million pieces of American equipment from the country.
"It was quite challenging at times ... we had to remind ourselves we're not in the driver's seat, we're in the side saddle, watching and observing," Woods said.
Headquarters troops from the Hawaii-based 25th Infantry Division will take the reins from1st AD when they depart.
---
---
---
---