AAFES reducing services, closing Burger King at RAF Menwith Hill
by
Adam L. Mathis mathis.adam@stripes.com
June 27, 2013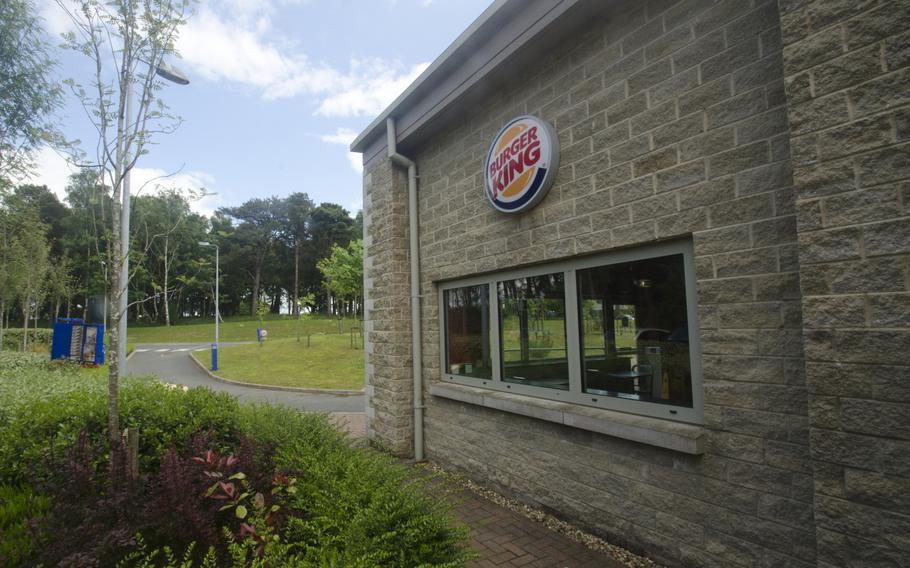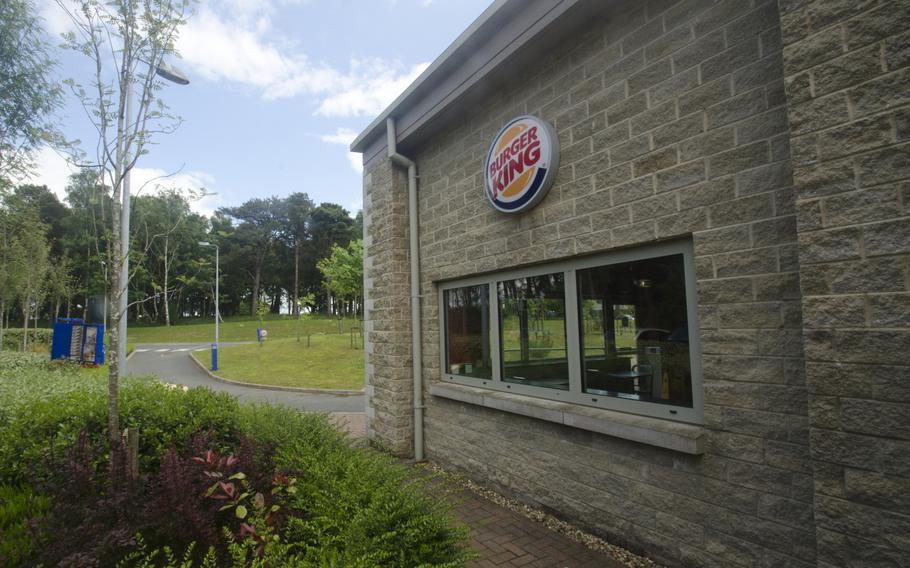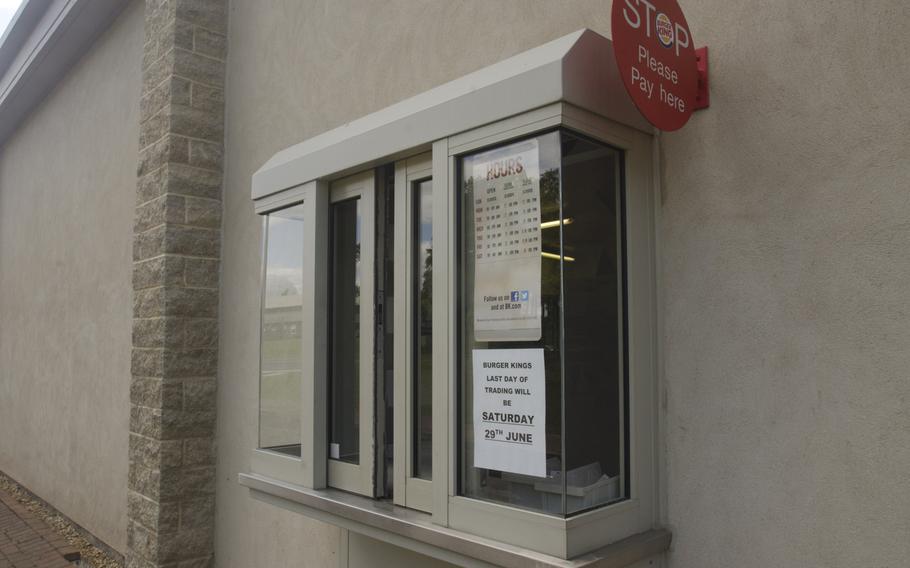 RAF MENWITH HILL, England – It was around 5 p.m., and Burger King's chairs were empty.
No burgers sat wrapped and ready in trays behind the counter; french fries weren't sizzling in the deep fryer. Workers stood with nothing to do. On the front door, a sign announced that the Army and Air Force Exchange Service would shut the restaurant down on Saturday.
The closing of Burger King is part of a larger scaling back of services by AAFES at the remote, U.S.-run base in northern England. Signs at the main exchange and express stores announced a reduction in operating hours.
"The reduction of hours is directly proportional to the 'foot traffic' and support by the local airmen and their families to facilitate the hours of operation," said Lt. Col. Al Hing, public affairs chief for AAFES in the region, in an e-mail. "It is prudent to reduce hours that directly reduces energy waste as well as personnel costs associated, if there is minimal or non-existent support."
The express store will close an hour early — at 8 p.m. —Monday through Saturday beginning June 29 and also open an hour later — 8 a.m. — on Saturday. It will also open three hours later — at 10 a.m. — on Sunday and close three hours earlier — at 6 p.m. Few changes were made to the main store's Monday-through-Saturday hours, but it will no longer be open on Sunday.
The gas station's hours will not change on Saturday.
In the case of Burger King, AAFES decided to shutter the restaurant because it was not generating enough money to meet costs, Hing said in a phone interview.
Reactions on base to Burger King's closing were mixed. Some justified AAFES' decision to close the store by saying they avoided the eatery for more nutritional options.
However, Martin Richardson, a contractor working temporarily on the base, said that, for locals who work on the base, the restaurant provides an American experience, including free refills and hamburgers that taste different from those at off-base Burger Kings.
AAFES is looking into options for providing another food concession at the base, but plans have not been finalized, Hing said in the phone interview.
"We are going to find a different concession … that would provide the airmen and their families their desires," Hing said in the interview.
---
---
---
---