'A Talent for Trouble': Woman involved in chat scandal with general shares her story
by
Nancy Montgomery
April 10, 2019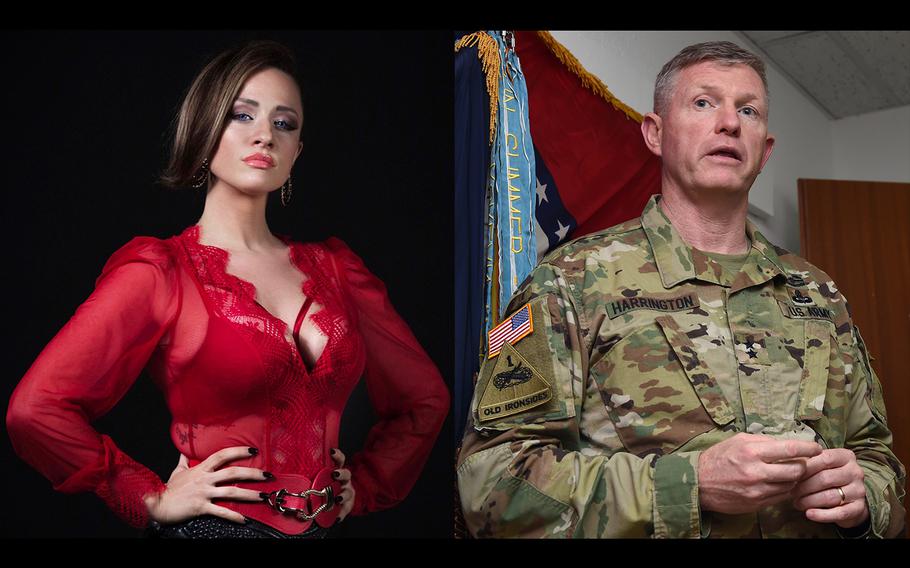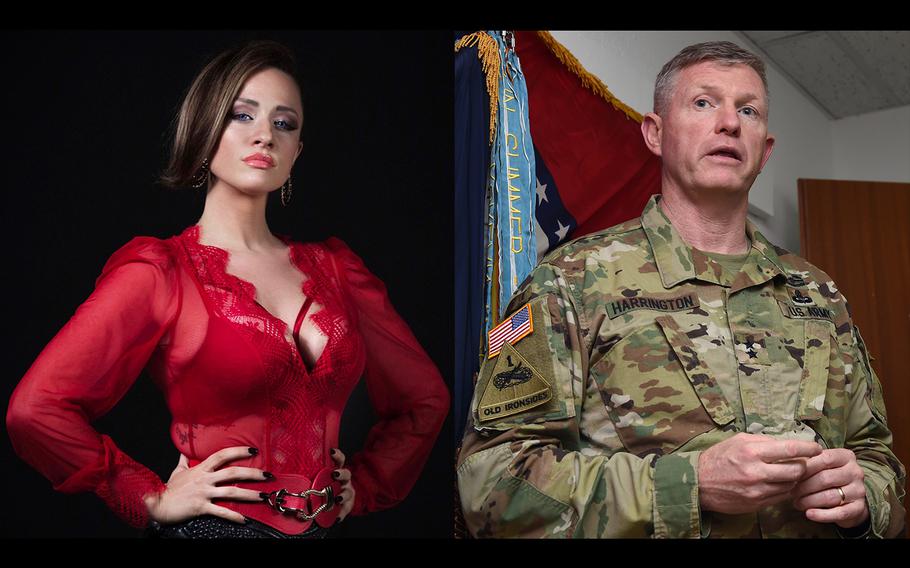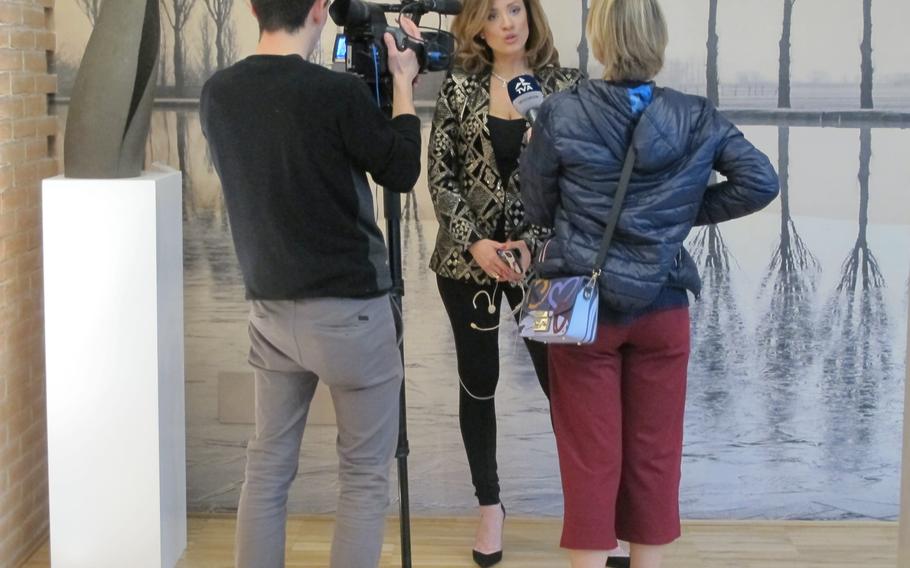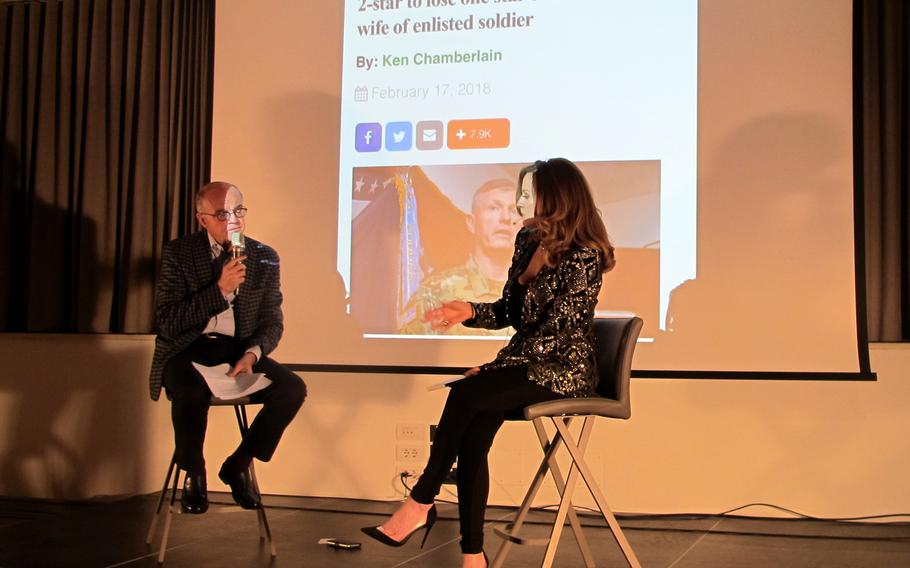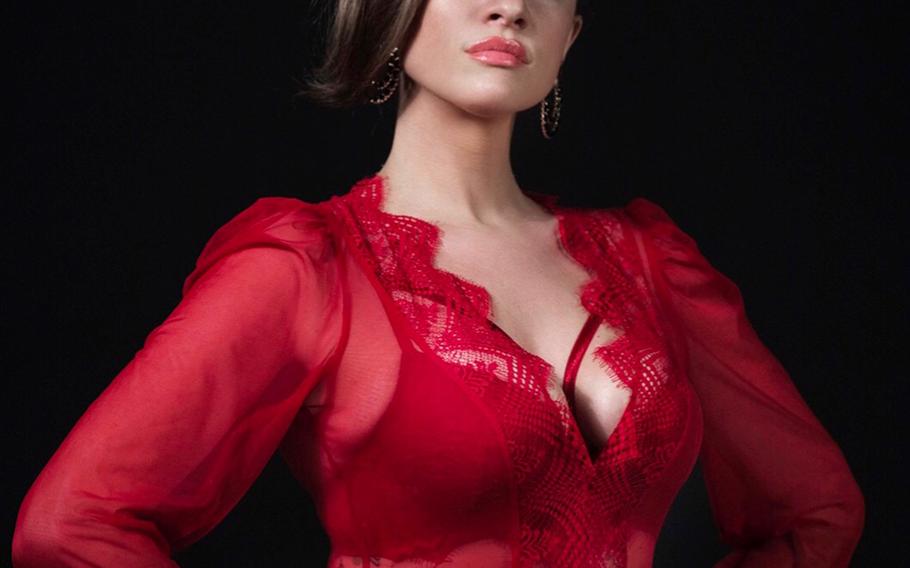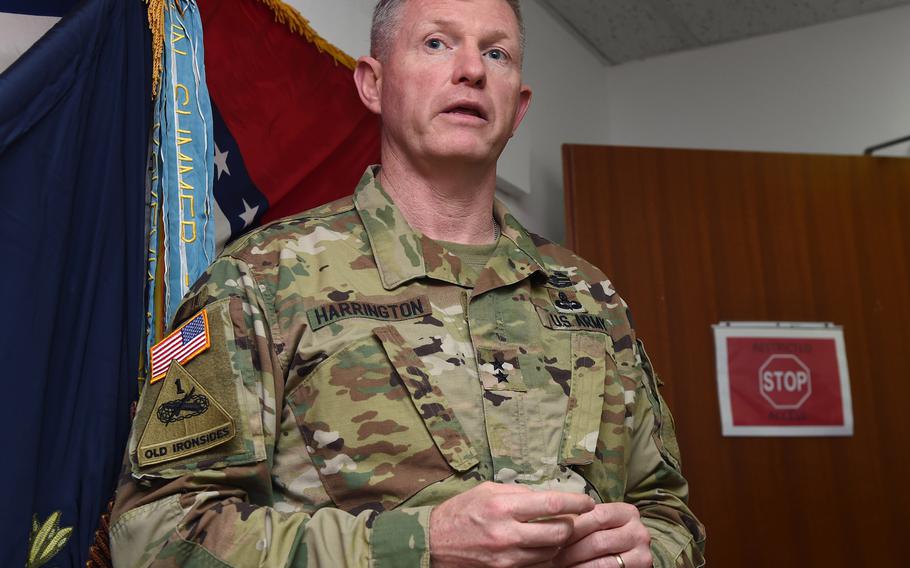 VICENZA, Italy — An Italian media personality married to a U.S. paratrooper has gone public in a book about her online relationship with a former U.S. Army Africa commander, whose career ended after the military deemed multiple chat messages improper.
Michela Morellato, 32, who went unnamed in reports about the 2017 texting scandal that forced former Maj. Gen. Joseph Harrington into retirement as a brigadier general, is revisiting the incident in her recently published memoir, "A Talent for Trouble."
Morellato doesn't name Harrington in her book, which she describes as "a romance inspired by a real story," but his photo was displayed during a slideshow and talk at a recent book launch here that drew about 150 people.
"Do you have a vendetta against men?" Morellato was asked during the event.
"Only the evil-doers," she replied with a smile.
"The Showgirl and the General," as one local newspaper headlined one of many stories on the matter, exchanged more than 1,000 messages over Facebook in early 2017. Some of them, according to the Army Inspector General, were "flirtatious" and "not good examples of virtue and honor."
Harrington, who lives with his wife and son in the Washington, D.C., area, declined a phone interview. But he wrote in a statement that he'd been too friendly and naive, and that he had been trying to counsel a young woman involving her marriage to her husband, a soldier with the 173rd Airborne Brigade.
"I made a mistake, it just wasn't what was in the paper," he wrote. "My mistake was being too casual and responding in kind to an individual I didn't know.
"She asked me several times for advice because I clearly had such a good and healthy marriage. (We still do, and we are both proud of it!)," Harrington wrote. "I suggested that she consider going back to church and focus on supporting her husband and his career."
At issue among Harrington's messages were those that recommended married make-up sex, called Morellato a "hottie," suggested that she could be his nurse but that he might enjoy it too much, and stated he'd like to be in a tent with her.
"This behavior reflects poorly on you as a senior officer and commander," the Army's letter to Harrington said.
Friends of Harrington said he was kind, indifferent to status and full of good advice.
"He made everyone feel like they were just as important," said Selina Herndon, who works at the European Command and said she considered Harrington her mentor.
The general had helped save her career after a major general took issue with a speech she gave as a battalion commander and sent her a letter of reprimand, Herndon said. Harrington advised and supported her when others avoided her, she said.
"Nobody wants to come to your rescue. It's like you're on an island," Herndon said. "I hate that he's gone through that."
A contractor's wife who became fast friends with Harrington and his wife three years ago, Amy FitzPatrick, said that in her view, the general's extroversion was both a strength and a weakness.
"It helped him in his career, and it was also his Achilles heel," she said. "It took him down in the end."
Another friend said that Harrington had not expected the Army to fire him and that he remained preoccupied with what had happened.
"Very important people don't want to talk to him anymore," said the friend, who declined to be named. "That's got to hurt."
Morellato has always denied that she felt harassed by Harrington. She says that her messages to him — complaining about her marriage, complimenting Harrington as "super cool" and "adorable," or recommending masturbation as a remedy for gastroenteritis — were just friendly banter.
"I am Latina. I am flirtatious with everybody, with the general, with the butcher," she said. "I'm very friendly and open."
The messages came to light after Harrington abruptly stopped corresponding. When she asked why, he suggested she was making more than was warranted out of their exchanges.
Stung, Morellato showed the messages to her husband, military sexual harassment and assault prevention personnel, and USA Today.
"He started to treat me like I'm crazy. Why do I have to accept that?" she said. "These people when they become important and powerful, they treat people like (expletive)."
Still, she didn't anticipate that Harrington would be fired, Morellato said. Since then, military officials have retaliated against her, she said.
She was banned from the base in early 2018 after she posted a photo showing part of the main gate exit road to a closed spouse's Facebook page. Morellato said she was concerned that the road posed a danger to pedestrians. Base officials said the photo posed a security threat.
She has hired lawyers, sent letters, given interviews and filed records requests.
"I want to go in front of the judge. I am going to prove retaliation," she said. "I want to take down the entire chain of command."
But officials maintain the ban was not retaliatory. It came about because of procedure when presented with a security violation, Italian base commander Col. Umberto D'Andria said. "It would have been much easier if I had closed the eyes."
She can come on base with special permission for things having to do with her daughter's school or husband's unit, D'Andria said.
Morellato has been a fixture in local media since 2005, when she went on a national television show akin to the U.S. series "To Catch a Predator." The show recorded a prominent sports journalist demanding sexual favors from her in exchange for a job. The man had previously sexually assaulted her, she said.
A supporter of the #MeToo movement and other feminist causes, Morellato has campaigned to bring attention to misogyny in Italy. In one instance, she and the former Verona mayor questioned the tradition at a Verona tourist attraction of groping the breast of a statue representing the 13-year-old Juliet Capulet.
montgomery.nancy@stripes.com Twitter: @montgomerynance