75 years on, a new generation of American soldiers keeps alive memories of WWII's Battle of the Bulge
by
Karin Zeitvogel
December 14, 2019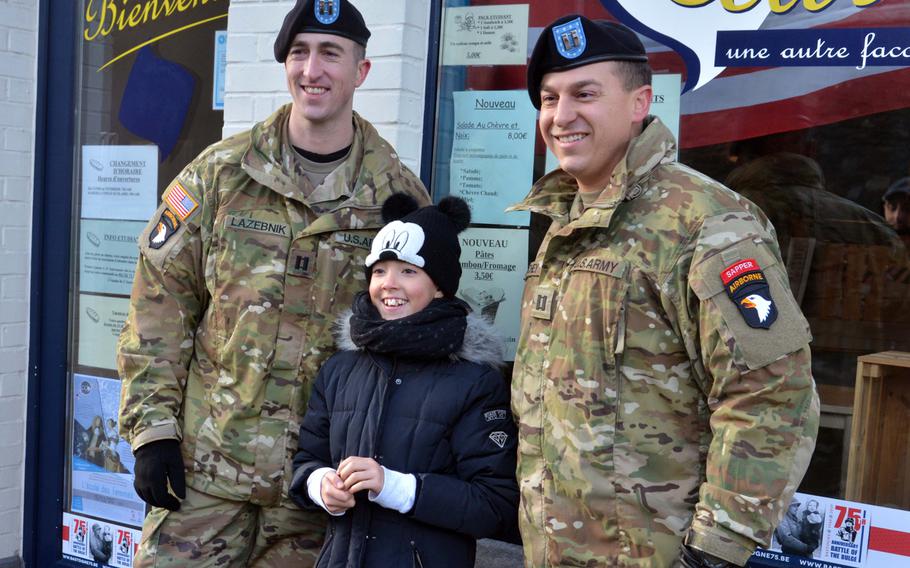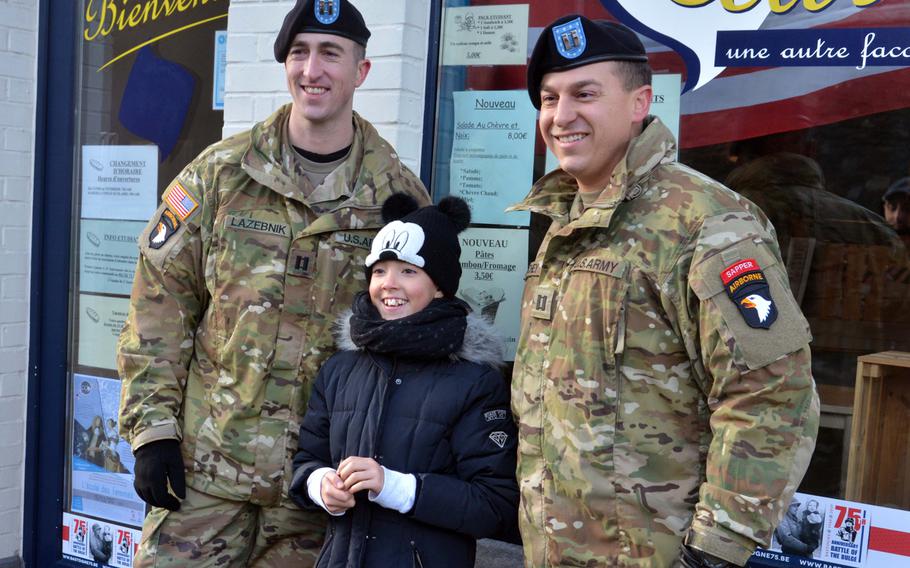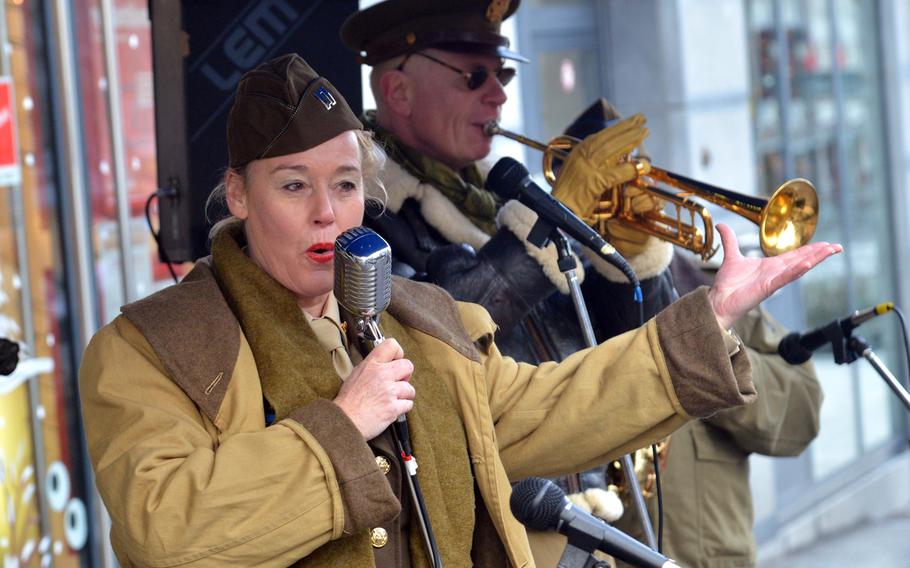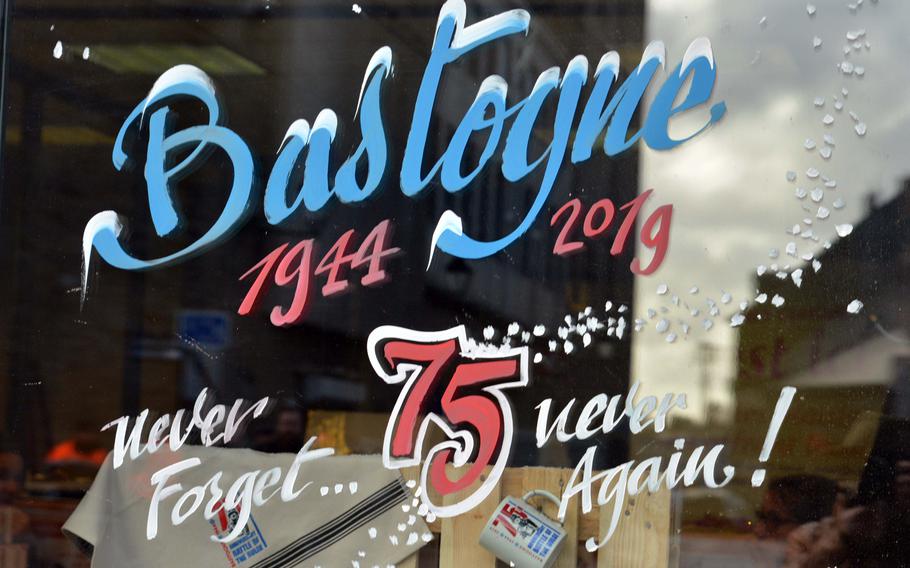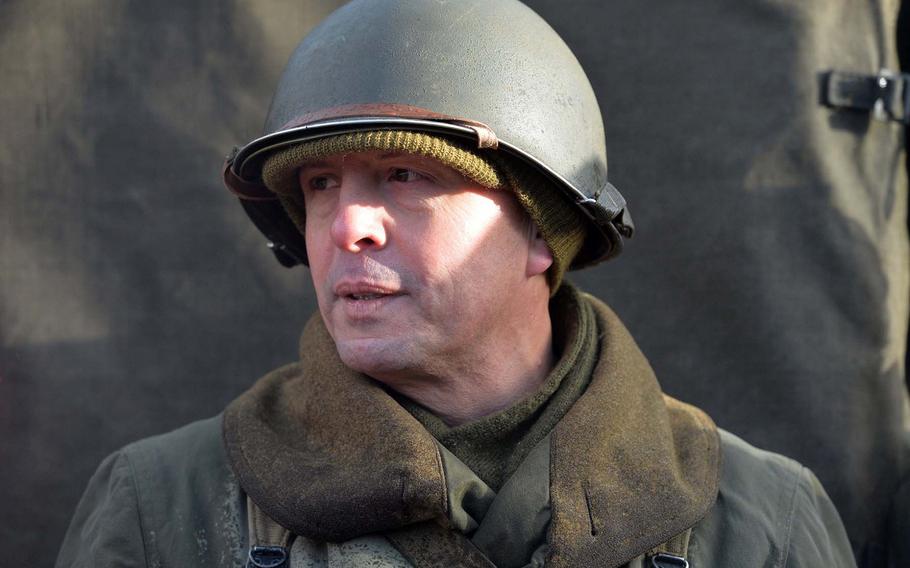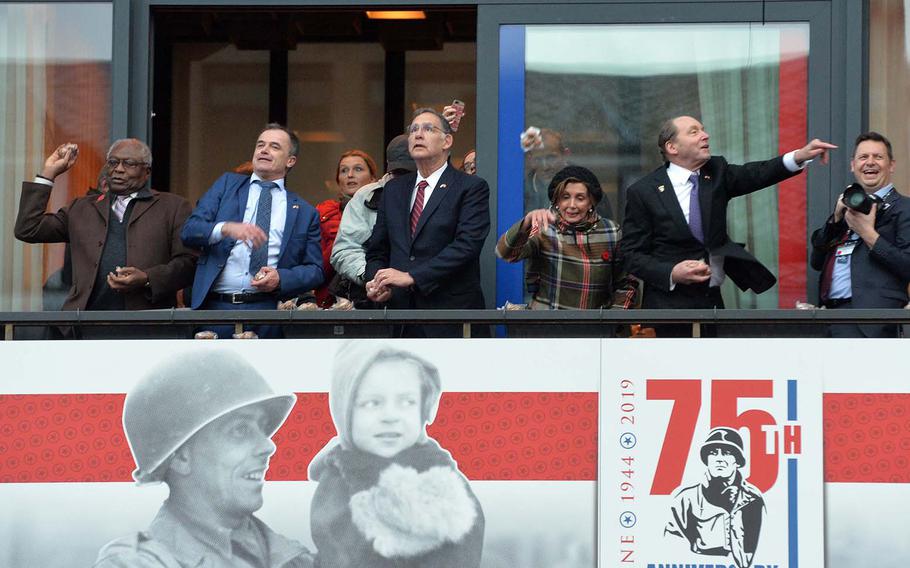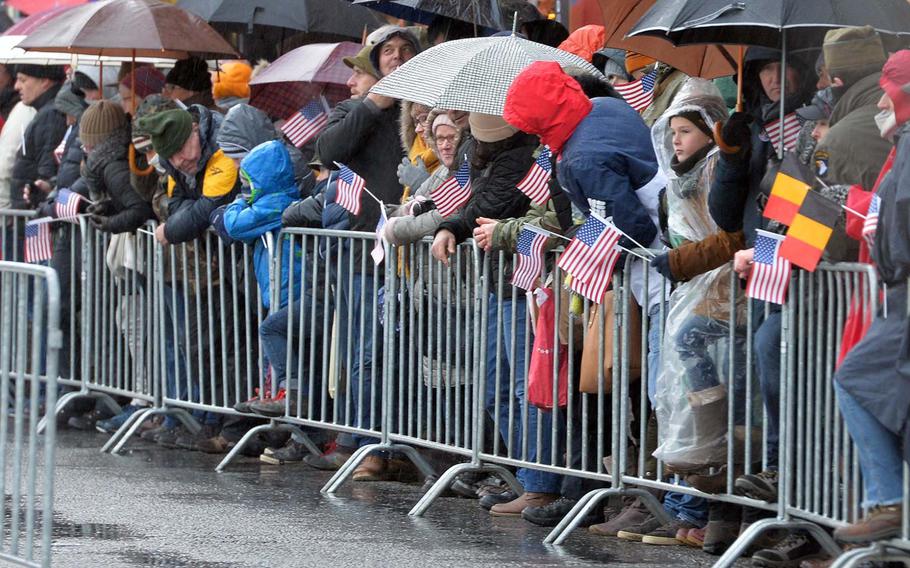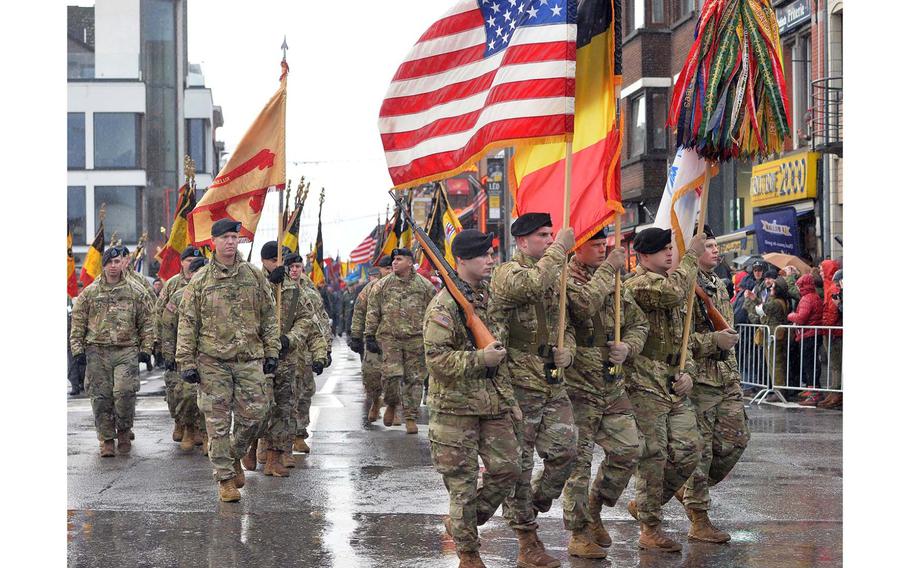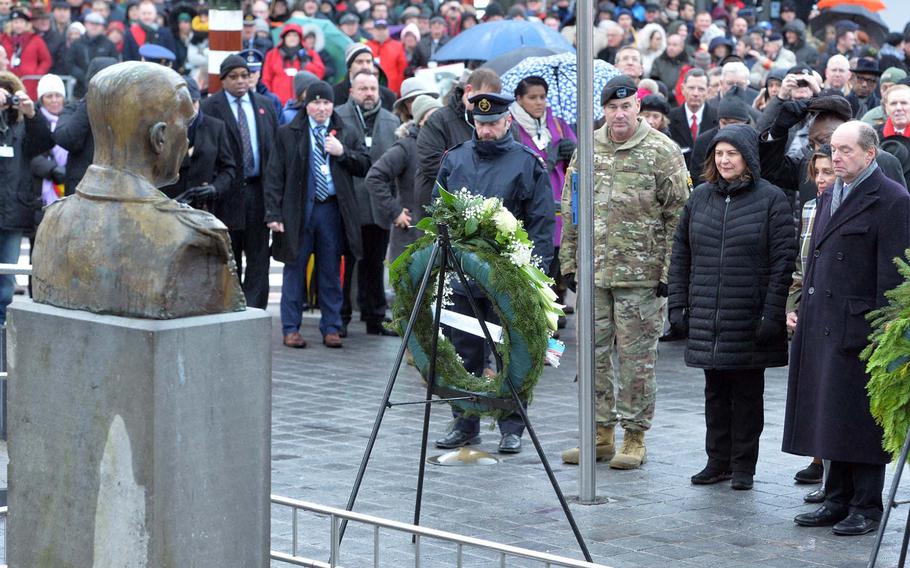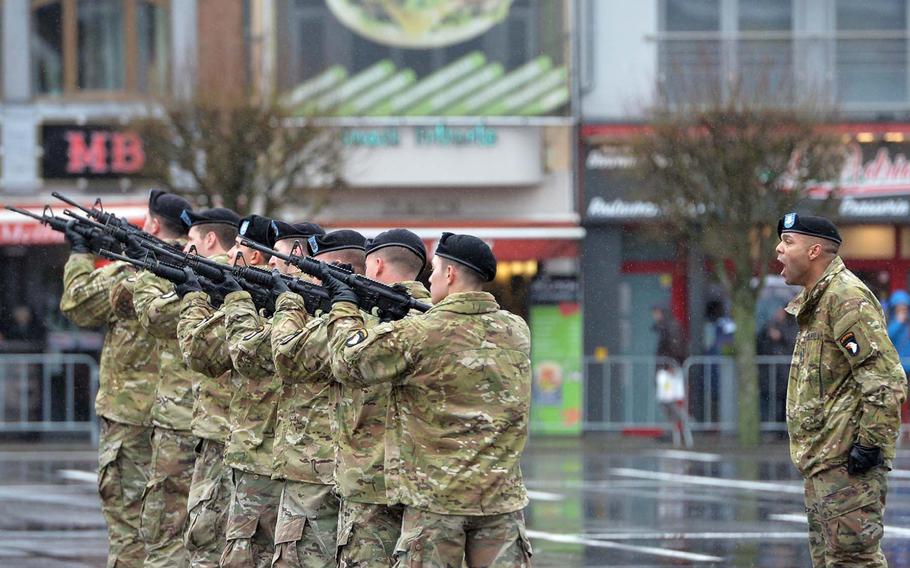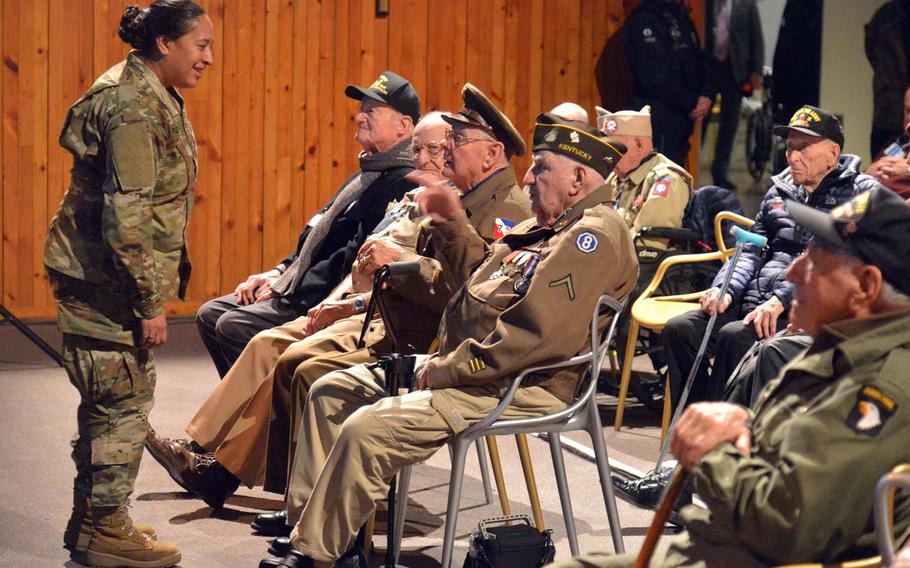 BASTOGNE, Belgium — American and Belgian flags flew side-by-side Saturday in celebration of U.S. soldiers who fought 75 years ago in the six-week Battle of the Bulge, a victory that thwarted the last major German offensive on the Western Front during World War II.
Several dozen veterans who fought in the campaign were in Belgium for the anniversary event, along with a new generation of service members keeping alive the memory of the role Americans played in ending Nazi tyranny.
On a road leading into the center of Bastogne from the barracks that housed Allied forces during the war, Jack Lazebnik and Blake Ritchey, both captains in the 101st Airborne Division, which fought to defend Bastogne, were besieged by photo seekers that included former service members from Germany.
"I'm from the 326th Engineer Battalion and we had a crucial role in holding a small part of the perimeter in the southwest of Bastogne," Ritchey said.
"He, as an infantryman," he said, pointing to Lazebnik, "they were on the eastern and northern sides. For us to be able to go to some of those spots has been incredible. The significance of the battle 75 years ago isn't lost on us."
A bipartisan U.S. congressional delegation and other dignitaries laid wreaths at monuments to Gen. George Patton, who led the 3rd Army as it broke through German lines around Bastogne, and Brig. Gen. Anthony McAuliffe, commander of U.S. forces in the city, who famously told the Germans "Nuts!" when they asked him to surrender.
"God truly blessed America with the veterans who fought in the Battle of the Bulge," said House Speaker Nancy Pelosi, who participated in the traditional throwing of nuts from the town hall balcony in honor of McAuliffe's famous retort.
The battle began north of Bastogne on Dec. 16, 1944, during a bitterly cold winter, and lasted until Jan. 25, 1945.
Between 63,222 and 98,000 Germans were killed, missing, wounded or captured during the campaign, while around 19,000 Americans were killed. It was the largest and bloodiest single battle fought by the United States in WWII.
Launched in eastern Belgium by German forces who hoped to retake the port of Antwerp after driving a wedge between U.S. and British forces, the offensive caught U.S. forces convinced the war was almost over by surprise.
"Everybody was like, 'Hey, we're going home for Christmas,'" said Curtis Rhymer, dressed as a staff sergeant from the 30th Infantry Division and who had several relatives who fought in the battle. "The Americans had something like 17 miles between positions. The main units were pulled back to Paris for R&R. You had fresh units on the front who'd never seen combat."
Small American units delayed the German advance long enough to allow Patton to get to Bastogne and help McAuliffe's besieged forces.
Although the offensive was broken in late December, fighting continued for another month until the Germans had been pushed east to positions they held before the offensive started.
American George Abramshe, who lives near Ramstein Air Base in Germany, has attended Battle of the Bulge commemorations since the 1970s and has seen them grow from small parades to large multi-day events.
"A lot of Americans don't realize that this still goes on after 75 years," Abramshe said. "But it's really emotional that Europeans still thank us for liberating them.
""It's important that (today's soldiers) see it firsthand and understand how important it was then and still is today."
zeitvogel.karin@stripes.com Twitter: @Stripeszeit