44th Expeditionary Signal Battalion arrives in Grafenwöhr
---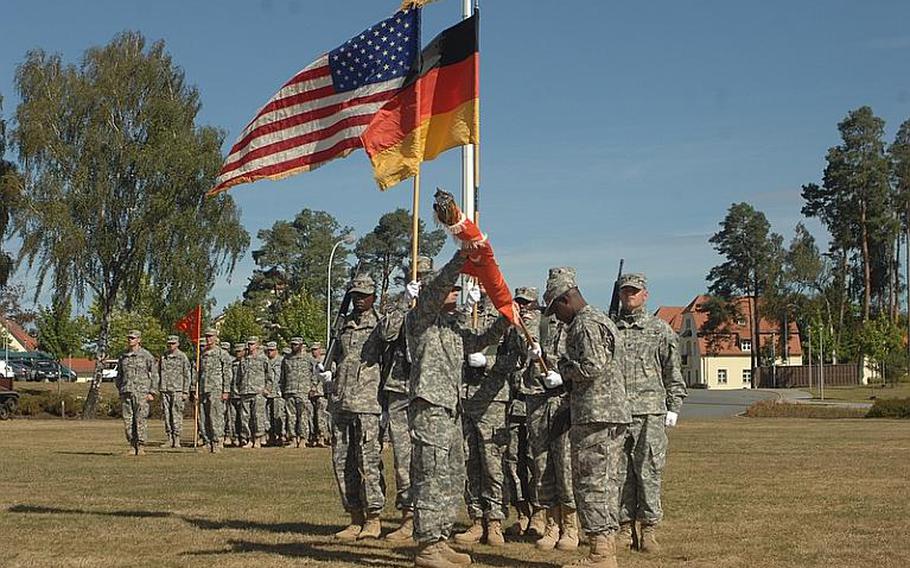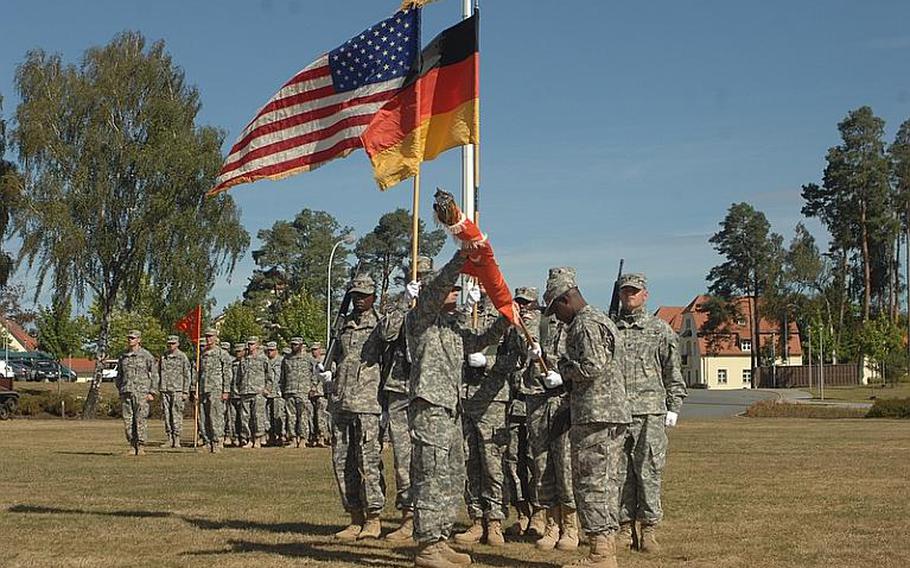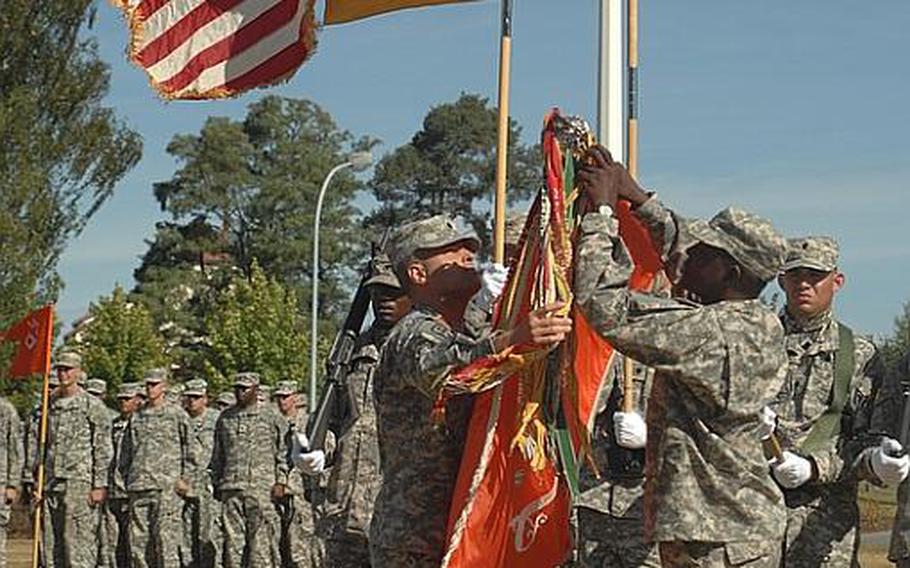 GRAFENWÖHR, Germany — As a major combat unit here begins an inactivation that will remove thousands of soldiers in the coming months, a signal battalion with a spate of recent deployments announced its arrival in Grafenwöhr on Tuesday.
The 44th Expeditionary Signal Battalion uncased its colors in a morning ceremony, adding more than 480 soldiers and their family members to U.S. Army Garrison Grafenwöhr, according to unit leaders.
The unit's three companies, which manage communications for command posts downrange, returned from staggered deployments to Afghanistan in 2011 and earlier this year. The battalion was scheduled to move from its home in Schweinfurt in 2013, but opted for a faster move after barracks and offices became available sooner than planned in Grafenwöhr.
Those buildings had been earmarked for consolidation of the 172nd Separate Infantry Brigade in Grafenwöhr. Instead, the brigade, which is split between Grafenwöhr and Schweinfurt, is now inactivating as part of a larger Army drawdown in Europe. The Schweinfurt base is scheduled to close by 2014.
U.S. Army Europe officials have promised that smaller units would replace the soldiers lost in Grafenwöhr. Other units moving to the post have yet to be identified, however.
Battalion leaders say the 44th ESB, part of the 5th Signal Command in Europe, will play a role in multinational training at Grafenwöhr, home to the largest Army training command outside the U.S.
---
---
---
---