VIDEO
42nd Infantry Division marks 100th anniversary of WWI battle in France
by
Michael Abrams
July 29, 2018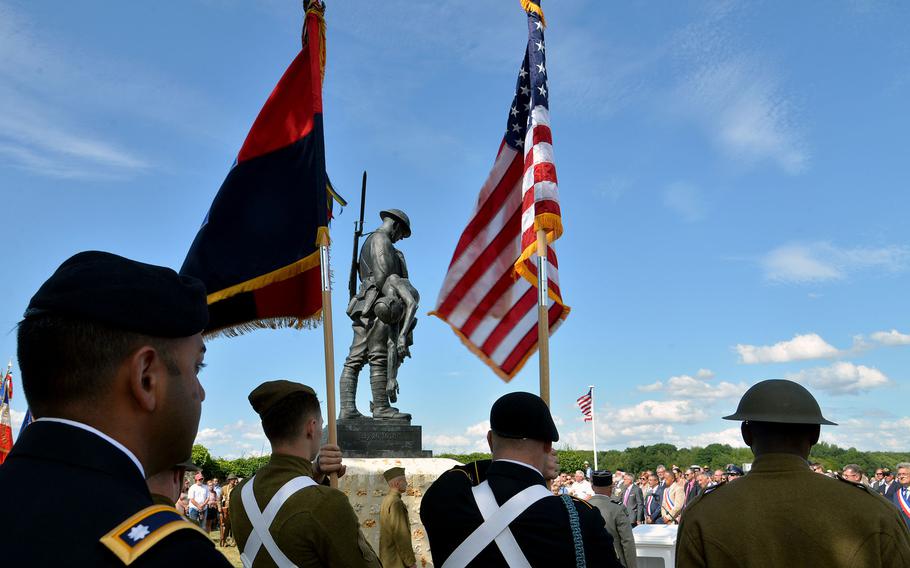 The 42nd Infantry Division marked the 100th anniversary of World War I's Battle of Croix Rouge Farm in France, with a ceremony at the division's memorial monument.
Scores of French and Americans gathered at the foot of the statue that depicts a soldier carrying a wounded comrade near the French village of Fere-en-Tardenois, where the 42nd, or Rainbow Division as they are also known, fought a two-day battle in July 1918.
The 42nd, a National Guard division, pursued the Germans across the Ourcq River and advanced more than 11 miles in eight days.