3rd Air Force boss tapped to take over Air Education and Training Command
by
Jennifer H. Svan
April 23, 2015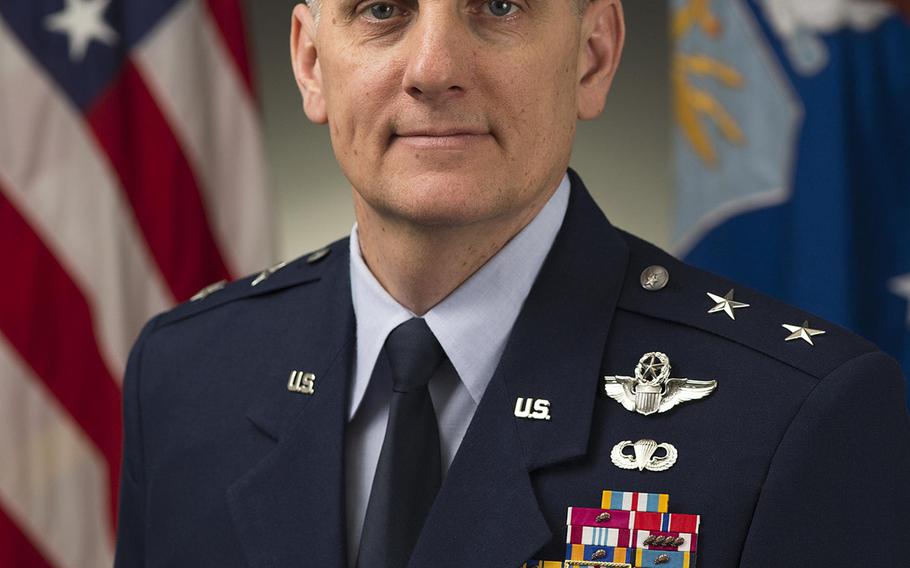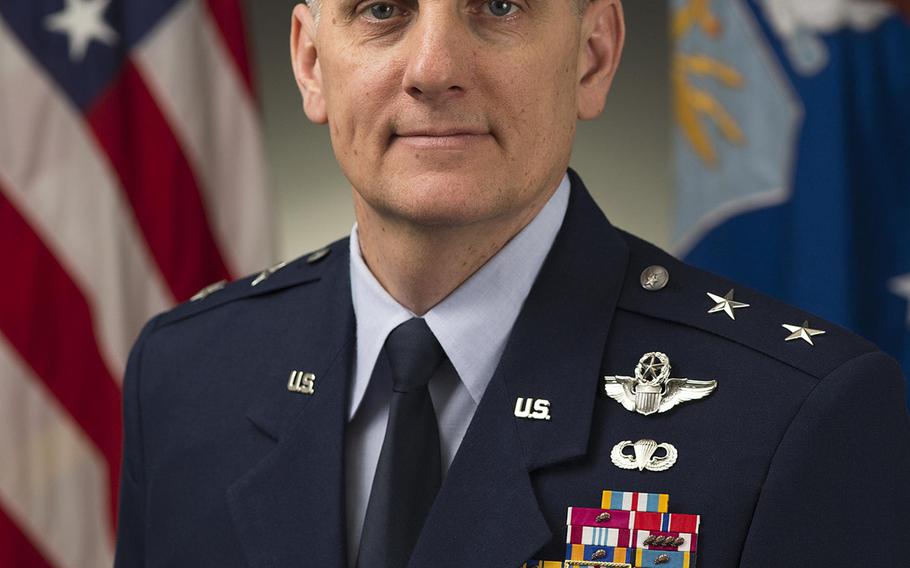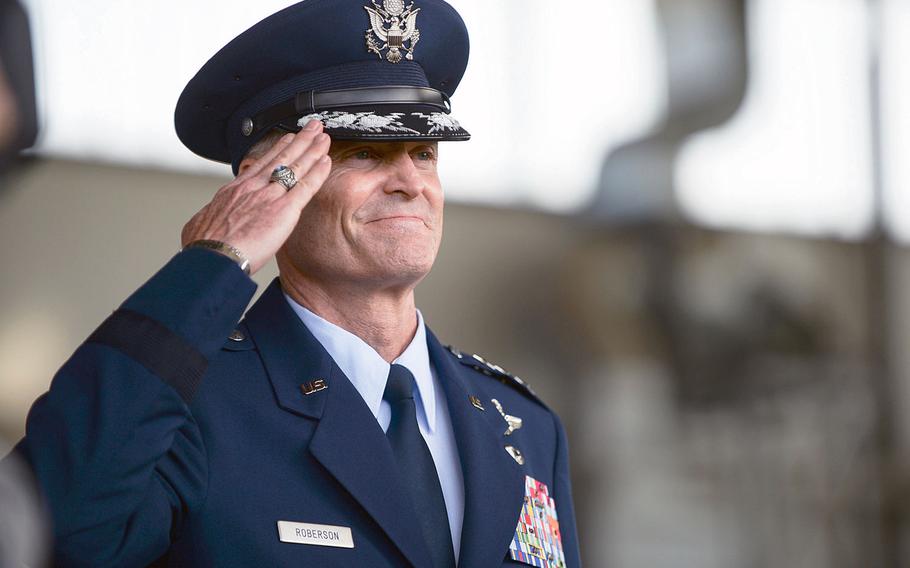 KAISERSLAUTERN, Germany — After less than a year on the job, 3rd Air Force commander Lt. Gen. Darryl L. Roberson has been selected for a new assignment, the military said Wednesday.
President Barack Obama nominated Roberson to be the next commander of Air Education and Training Command at Joint Base San Antonio-Randolph in Texas, the Pentagon said in a news release. His replacement, if approved by Congress, will be Maj. Gen. Timothy Ray, a bomber pilot.
Roberson would take over at Air Education and Training Command for Gen. Robin Rand. In March, the Senate confirmed Rand to be the first four-star commander of Air Force Global Strike Command. The Air Force is upgrading the position by one star as part of an overhaul aimed at fixing morale and other problems within the service's nuclear missile fleet.
Roberson, a fighter pilot who began his Air Force career flying the F-4E Phantom, took command of 3rd Air Force in June 2014. He also commands the 17th Expeditionary Air Force. Between the two, Roberson is responsible for directing air operations for U.S. Air Forces in Europe and Air Forces Africa from 3rd Air Force headquarters at Ramstein.
Ray, his proposed replacement, currently serves as director of global power programs, Office of the Assistant Secretary of the Air Force for Acquisition, in Washington.
Ray, a 1985 Air Force Academy graduate, has flown the B-52 and B-1 bombers, among other aircraft, according to his official biography. He headed NATO's Air Training Command and the 438th Air Expeditionary Wing in Kabul, Afghanistan, from August 2011 to September 2012.
This would be Ray's first assignment in Europe. He has been nominated for promotion to lieutenant general.