31st Fighter Wing hones skills during exercise with NATO allies in Bulgaria
by
Norman Llamas
September 24, 2020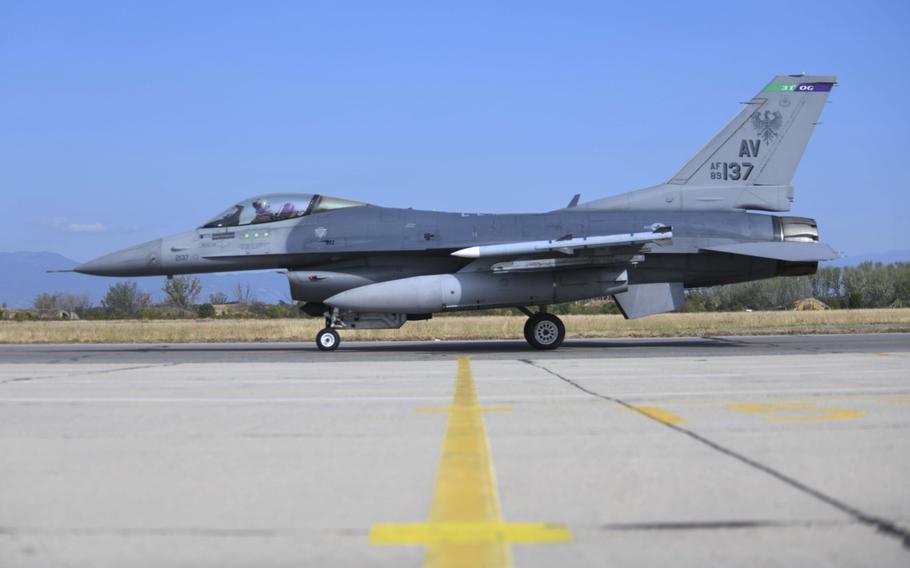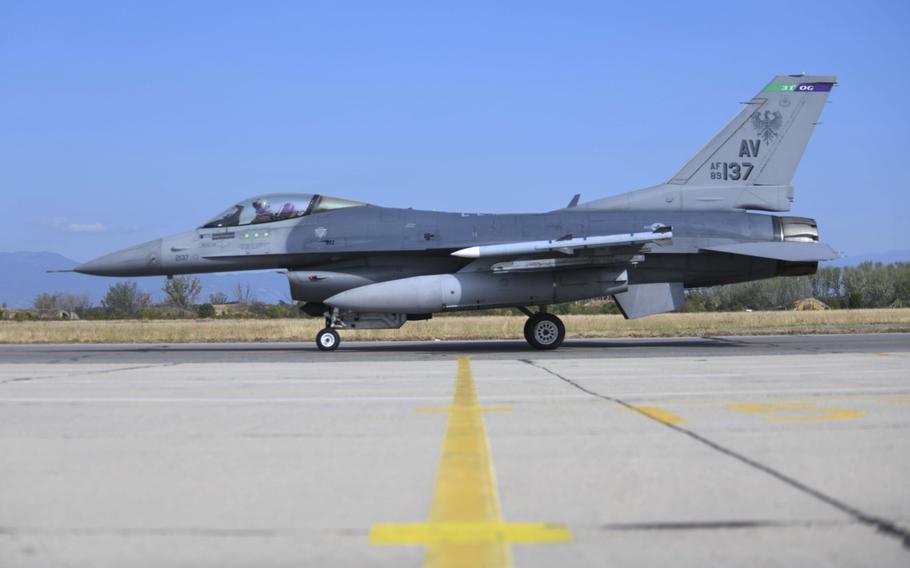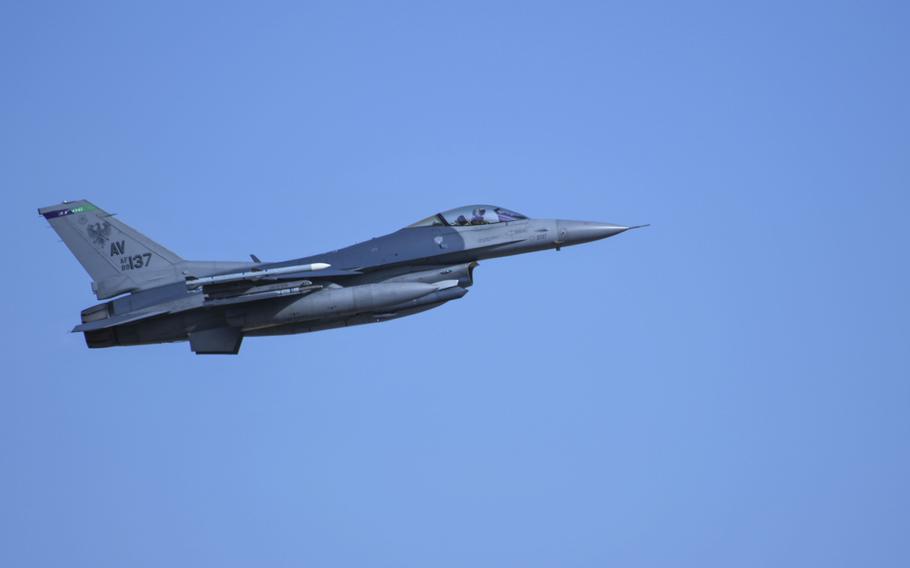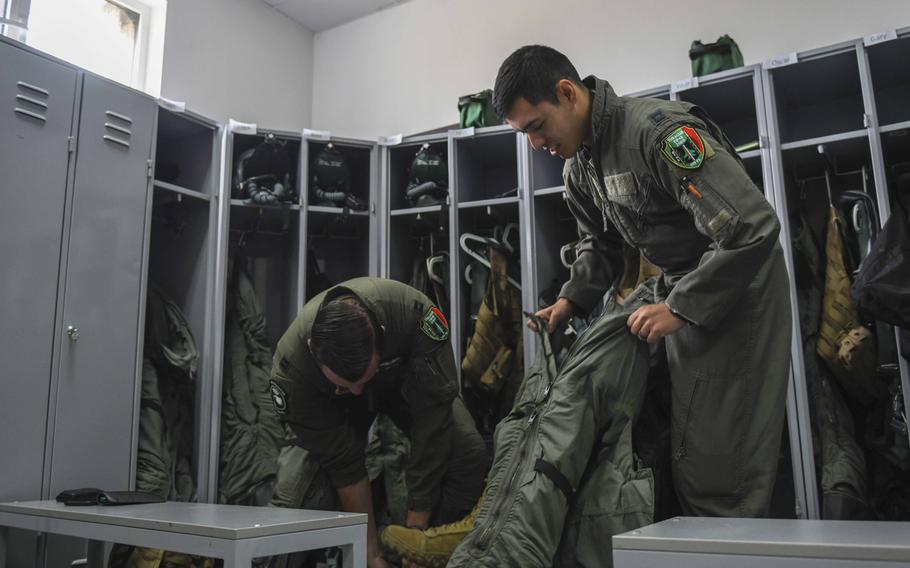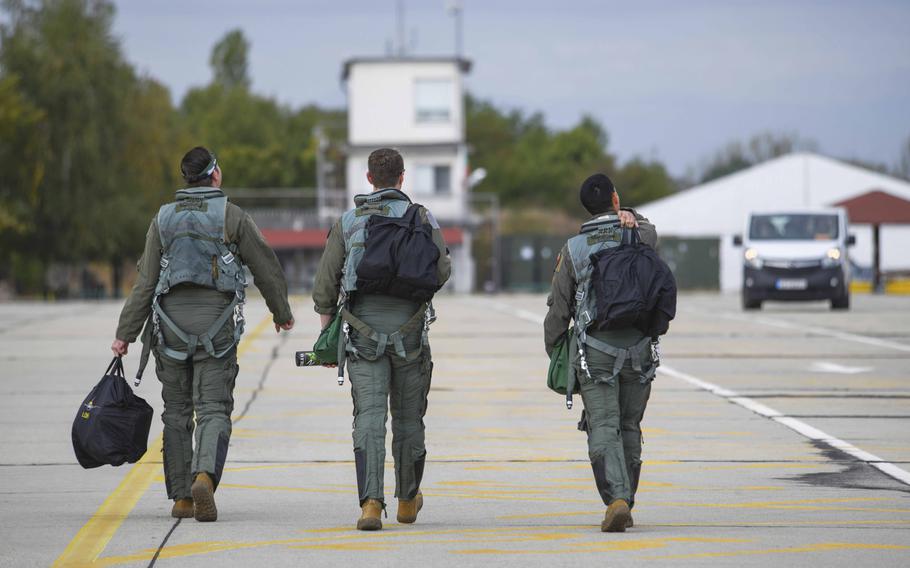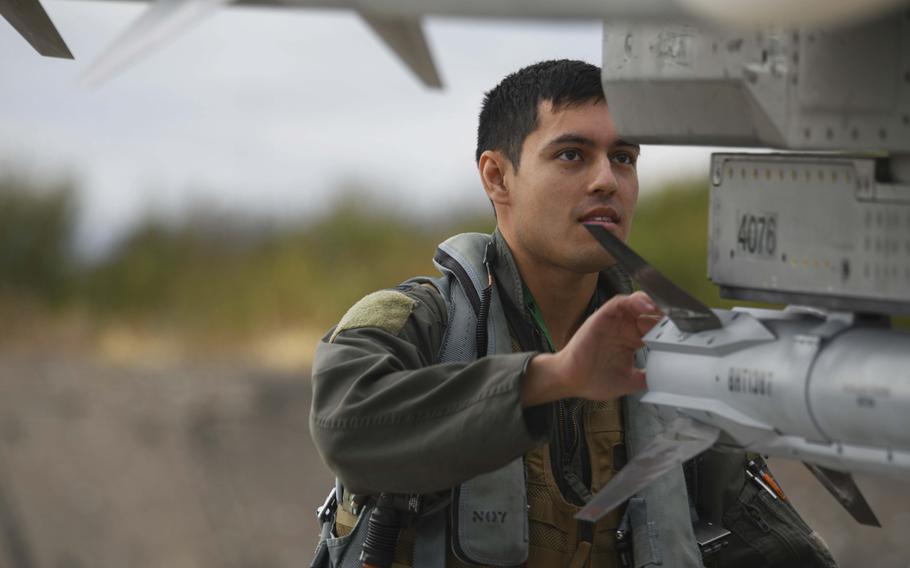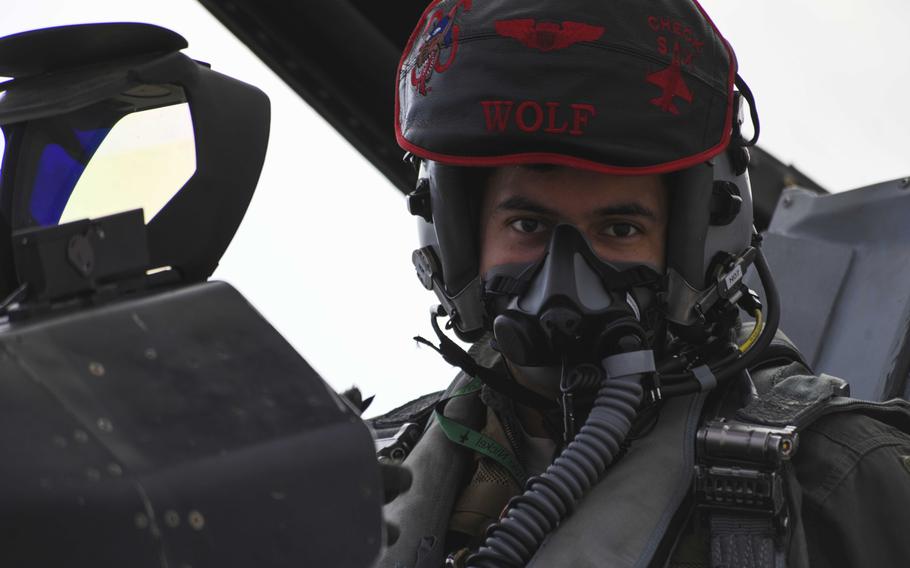 AVIANO AIR BASE, Italy — Airmen and F-16 Fighting Falcons from the 31st Fighter Wing and other U.S. units are wrapping up a weeklong exercise with the Bulgarian, Greek and Romanian air forces along NATO's southern flank.
The drills in Bulgaria are the latest in a series of exercises taking place across Europe, where the Air Force has conducted numerous show-of-force flights stretching from the Baltic to the Black Sea. Some of the training has involved an Air Force bomber task force of B-52s, which are deployed in Europe to train with NATO allies.
The exercise at the Graf Ignatievo Air Base in central Bulgaria — dubbed Thracian Viper 20 — kicked off Sept. 18 and ends Friday. It was designed to demonstrate the units' ability to work with and fight alongside Bulgaria and other allies, officials said.
About 150 airmen and six F-16s from the 555th Fighter Squadron, known as the Triple Nickel, took part in the exercise. Also participating are other units from Aviano Air Base, and airmen assigned to the 435th Air Ground Operations Wing, from the 86th Airlift Wing, at Ramstein Air Base in Germany.
During the exercise, the 555th Fighter Squadron conducted both air-to-air and air-to-ground training with other European partner nations, a 31st Fighter Wing statement said.
"The teams we have here on both the Bulgarian side and U.S. side, have been totally committed to the mission," Air Force Lt. Col. Brian G. Lewis, the fighter squadron's director of operations, said in a statement. "We are now launching Nickel jets and flying with our NATO partners, which is pretty cool to see."
The U.S. has engaged in a series of exercises like Thracian Viper with Bulgaria since it joined NATO in 2004.
"The exercise is important because it gives us the opportunity to strengthen our relationship with Bulgaria and NATO," Lewis said in a statement. "Additionally, we are learning how to take a limited amount of people to an unfamiliar location and conduct flying operations."
llamas.norman@stripes.com Twitter: @normanllamas